Lake Life Local Events March 18th-24th
Antiques, Coins, Collectables & Jewelry Auction: Tues. March 19th 10am-1pm
Sure to be another loaded antique auction! All items sold as is with no returns & subject to reserve. A 10% buyer's premium is added to all sales. All items to be paid for & removed on the day of the sale. We accept your good checks & of course cash. Sorry-no credit cards-There are no live phone or internet bids accepted. We do accept left bids up until 24 hrs. before the start of the auction-Call for details!
Located at Leavitt Park Clubhouse on Elm Street in Laconia.
Ron Columb, Auctioneer 📲 (603) 524-7735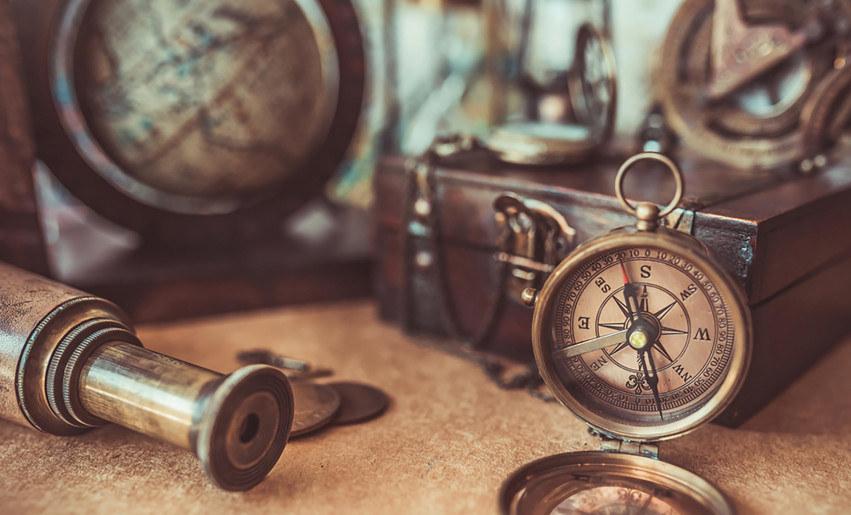 Indigo Girls: Tues. March 19th 7:30-10pm
The GRAMMY-winning duo creates a seamless blend of folk, rock, pop, and classical. Now, after more than 50 performances with symphonies across America, the experience has finally been captured in all its grandeur on the band's stunning new album, 'Indigo Girls Live With The University of Colorado Symphony Orchestra.'
Located at the Flying Monkey at 39 South Main St in Plymouth.
Tickets start at $29. Box Office 📲 603-536-2551
For more information ➡️ http://www.flyingmonkeynh.com/event-detail/indigo-girls/2019-03-19/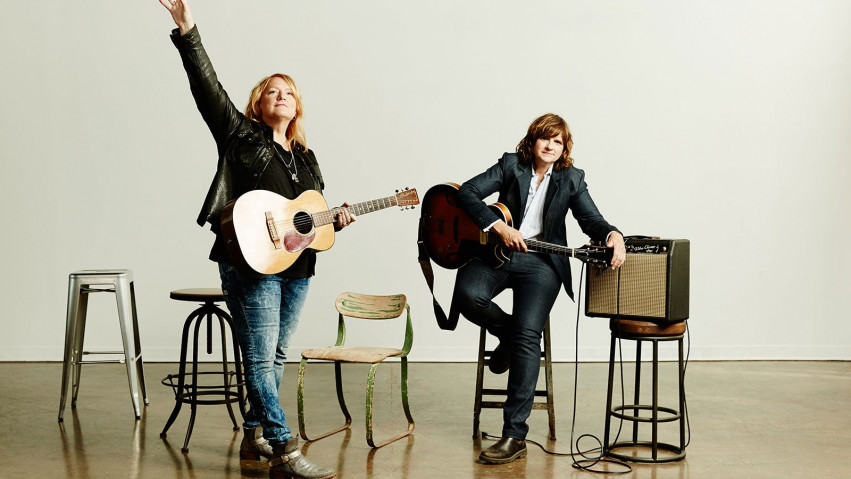 Cartoon Alongs: Thursday March 21st 5:30-7pm
Gather your friends, munch on some goodies, get your caricature drawn and have an incredible time creating your very own, personalized Superhero character! The Belknap Mill's Artist-in-Residence, Larry Frates will guide you through ninety lively minutes of creativity, while making your own masterpiece! All supplies provided. Final creation completed by end of class and ready to take home! Ages 11 and up.
Belknap Mill Society 25 Beacon Street East Laconia, NH 03246
Belknap Mill 📲 603-524-8813
$10 per artist. For more information ➡️ https://bit.ly/2JoxMPs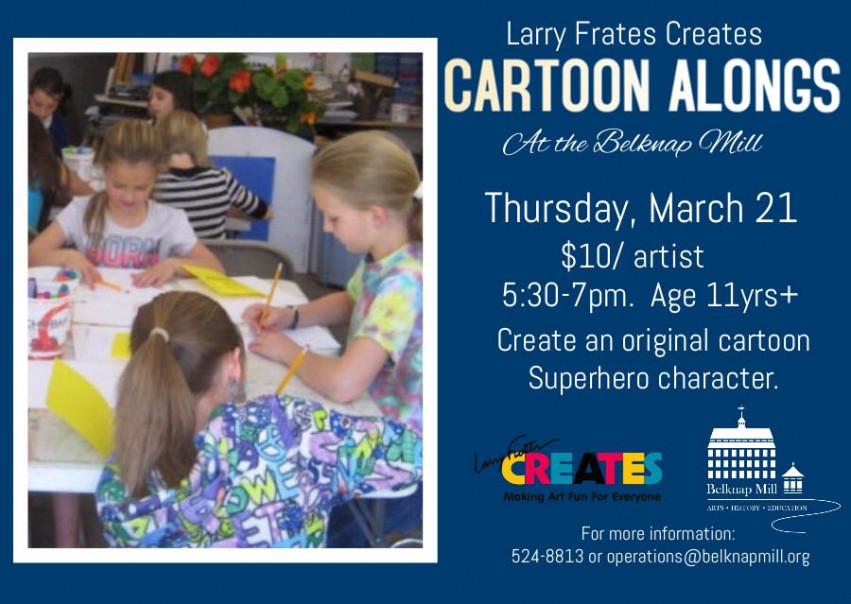 Comedian Paula Poundstone: Friday March 22nd 7:30-10pm
Paula Poundstone is one of our country's preeminent comedians, known for her smart, observational humor and spontaneous with that has become the stuff of legend. She tours regularly performing over 85 shows a year. She won an American Comedy Award for Best Female Standup Comic and is recognized in innumerable lists, documentaries, and literary compendiums noting influential standup comedians of our time.
For more information ➡️ http://www.flyingmonkeynh.com/event-detail/paula-poundstone/2019-03-22/
The Flying Monkey 39 S. Main Street Plymouth, NH 03264
Box Office 📲 603-536-2551
Tickets Start at $44. VIP Dinner and the show $79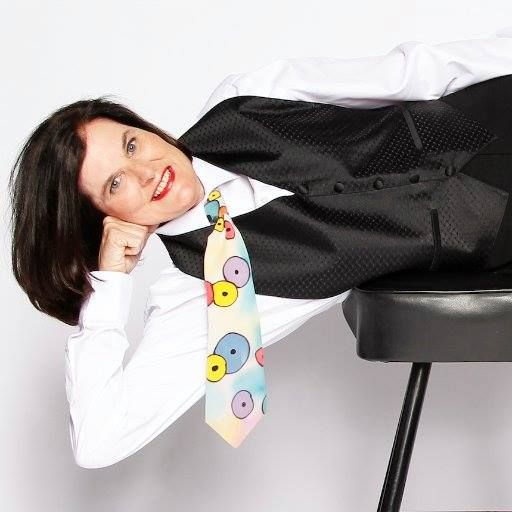 Live Music Fridays with Mike Loughlin: Friday March 22nd 6-8:30pm
Live music featuring Mike Loughlin!
Located at Hart's Turkey Farm Restaurant at 233 Daniel Webster Hwy in Meredith.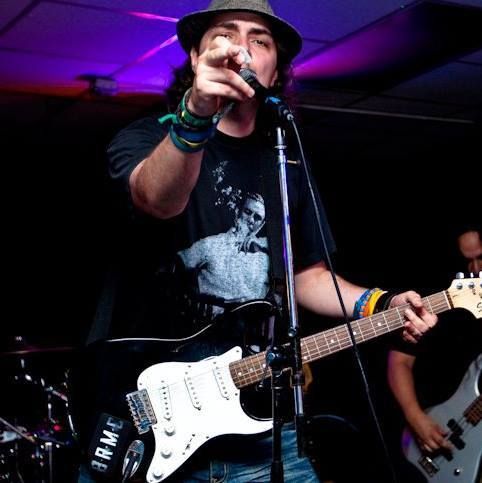 Scrapbook Getaway Weekend: Friday March 21st at 5pm- Sunday March 24 at 3pm



Your Weekend crop fee includes:
* Cropping from 5 pm on Thursday until 5 pm on Sunday on beautiful Lake Winnipesaukee.
* Saturday & Sunday Brunch
* Friday & Saturday Dinner
* Tons of Table Space
* On-site storefront
* Free Make and Takes
* Welcome gifts, door prizes, games, challenges,
* One-on-one assistance
* Product demos and optional classes
* On site massage therapist (for an additional fee)

$40 REGISTRATION FEE TO SIGN UP - See link below

TWO NIGHT STAY PACKAGE FEES:
Single Package: $615.10
Double: $387.65 PP
Triple: 326.36 PP
Quad: $295.95 pp
Thursday extra evening (extra cost based on group size) includes continental breakfast on Friday morning.
All taxes and gratuities included.
Tickets: https://paypal.me/DorisStPierre?fbclid=IwAR30m-PoqzFi6v_dpEGMo9WdzByazzx1GHcnsv-6EZo9VTFJLjPwK0ve-Rw
Located at Church Landing- 281 Daniel Webster Hwy in Meredith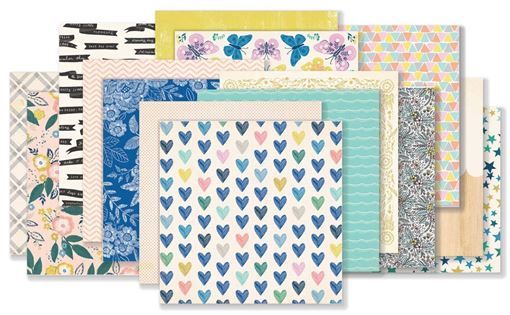 Big Brother and the Holding Company: Saturday March 23rd 7:30-10pm



Big Brother-along with bands like The Grateful Dead, Jefferson Airplane, Quicksilver Messenger Service- is considered one of the original, first wave of great psychedelic bands that came out of San Francisco in the summer of 1965. Their legacy as one of the great bands of the 1960s is secure. And to show that Big Brother is still a living, creative band they throw in a taste of new, original material that embodies the same signature, Big Brother ideas and energy.
The Flying Monkey 39 S. Main Street Plymouth, NH 03264
Tickets Start at $29. Box Office 📲 603-536-2551
For more information ➡️ http://www.flyingmonkeynh.com/event-detail/big-brother-and-the-holding-company/2019-03-23/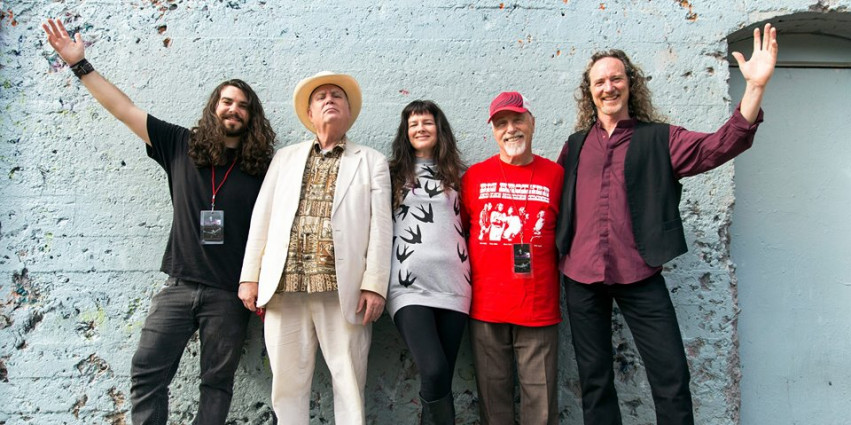 Saving the Animals: Saturday March 23rd 10am-1pm
Please join us all on Saturday for the FUNds 4 Paws foundation fundraiser hosted by Funspot to benefit animals of Live and Let Live Farm's rescue and several other great organizations held by our animal loving friends of FUNds4paws.org.

Click the link to register: https://www.crowdrise.com/o/en/campaign/funspottriathlon?utm_campaign=ocmultiteam&utm_medium=facebook&utm_source=crowdrise
Can't make the event but want to support? Considering donating by sponsoring our team, Lake Life Paws! 🐾
Please help the Lake Life Realty team support a cause that is near and dear to our hearts,...

Located at Funspot at 579 Endicott St N in Laconia.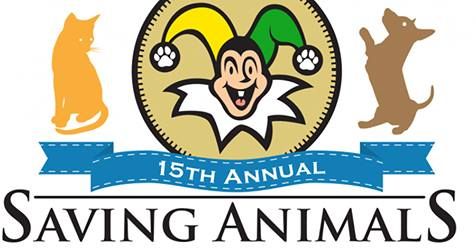 Selling Your Home?
Get your home's value - our custom reports include accurate and up to date information.
Get Home Value