Lake Life Local Events March 25th-31st
Candle Light Aerial Yoga & Live Music with Caroline Cotter: Wednesday march 27th 7-8:15pm
Join Christina Alexa & Caroline Cotter in this blissful evening at Yoga Jaya. Wind down deeply with this hour and fifteen minute long immersion in Aerial Yoga Flow by candle light, to the live music of Caroline Cotter. All levels are welcome, assists are generously provided.

www.Carolinecotter.com - to listen to the music of Caroline Cotter.
Cost: Please register in advance as space is limited to 15 maximum. $20 per reserved hammock.

Register ➡️ https://bit.ly/12K8uR5
Located at Yoga Jaya at 1040 Whittier Hwy in Moultonborough.

Trivia Night at Hart's: Thursday March 28th 6pm
It's so much fun to share and host events for the kids, with the kids, but sometimes it's fun when it's just us am I right?!

We are SUPER excited to share and announce our first event for the Adults!
✔️Get a babysitter
✔️Create your team
✔️Come for dinner and fun to support the Inter-Lakes PTO at Hart's for Trivia Night!

15% of all FOOD sales in the TAVERN will go to benefit the PTO.

6pm seating time, 7pm trivia start ⌚

Be sure to Talk up our AWESOME PTO to your server so they know that you are there to support us !!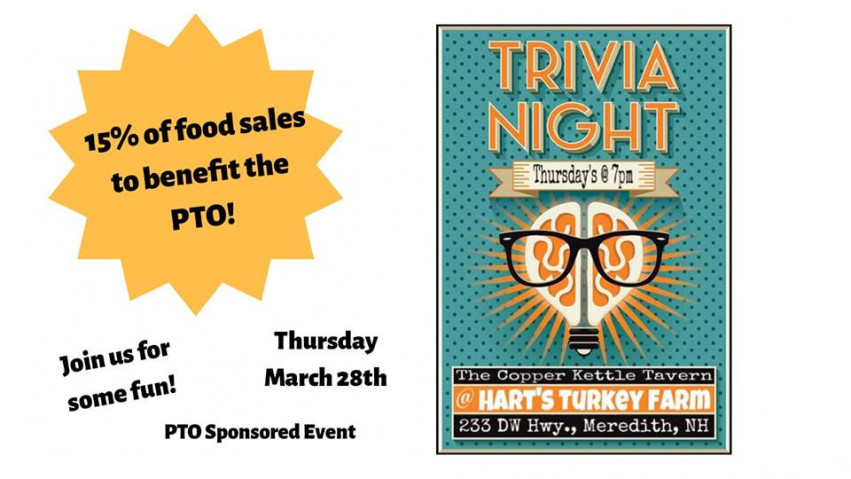 The Allman Betts Band: Friday March 29th 7:30-10pm

After a successful year touring as The Devon Allman Project with special guest Duane Betts, the sons of Gregg Allman and Dickey Betts are joining forces to form The Allman Betts Band. They will kick off 2019 with a new Allman Betts Band album and a Worldwide tour that will feature new music, songs from their solo projects and classic Allman Brothers and Gregg Allman tunes in honor of the 50th Anniversary of The Allman Brothers Band. The new album, slated for release in the Spring of 2019, will be recorded at the legendary Muscle Shoals Sound Studios and will be produced by Matt Ross-Spang (Jason Isbell, Margo Price, John Prine and Elvis Presley). Former Allman Brothers Band keyboardist and current Rolling Stones keyboardist, Chuck Leveall, will guest on the record. The new ABB includes Devon Allman, Duane Betts, Berry Oakley Jr. (son of original Allman Brothers Band bassist Berry Oakley) Peter Levin (Gregg Allman's keyboardist), Johnny Stachela (slide guitar) and Devon Allman Project percussionists R. Scott Bryan (Sheryl Crow) and John Lum. The Allman Betts Band will launch a World Tour in March and perform throughout 2019 at festivals, theaters and historic venues.
Located at The Flying Monkey at 39 S Main Street in Plymouth.
Tickets start a $32 VIP Dinner and the Show $72.

Live Music Fridays with Gabby Martin: Friday March 29th 6-8:30pm
Join us for Live Music Friday featuring Gabby Martin Music!
Located at Hart's Turkey Farm Restaurant at 233 Daniel Webster Hwy in Meredith.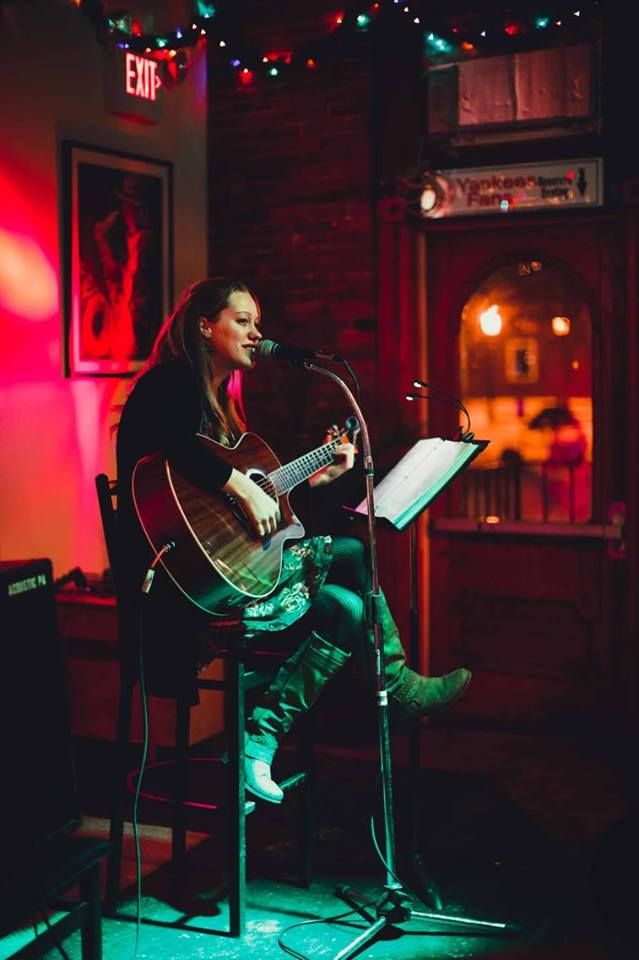 Patrick's Beach Bar Opening: Friday March 29th 5-7pm
Patrick's Pop-up Beach Bar is Back and opening Friday March 29th!

Come hangout with Pat Kelly from 5pm - 7pm and win awesome prizes!

This is one beach party you are not going to want to miss.

It may be Spring out there, but it feels like Summer in Patrick's Pop up Beach Bar!
Located at Patrick's Pub and Eatery at 18 Weirs Rd in Gilford, NH.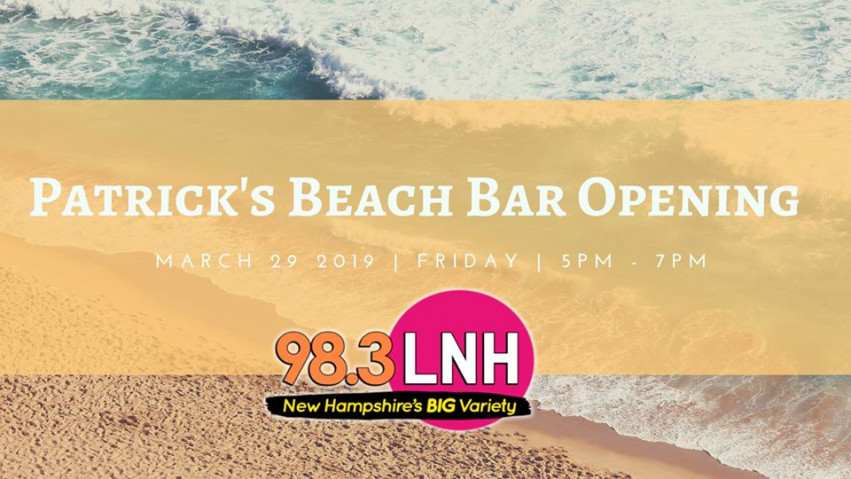 Resolution to Ride Event: Saturday March 30th 12-3pm
Register your mileage and receive 100 rewards points for every 1,000 miles you ride!

1st 10 people who ride in and register get $50 GC!

Food and Cash Bar by Magic Foods Restaurant Group

Beer Tasting by Hobbs Tavern & Brewing Company

DJ Chris Powers, and 603 Candy on-site with sweet treats!
Located at Laconia Harley-Davidson at 239 Daniel Webster Hwy in Meredith.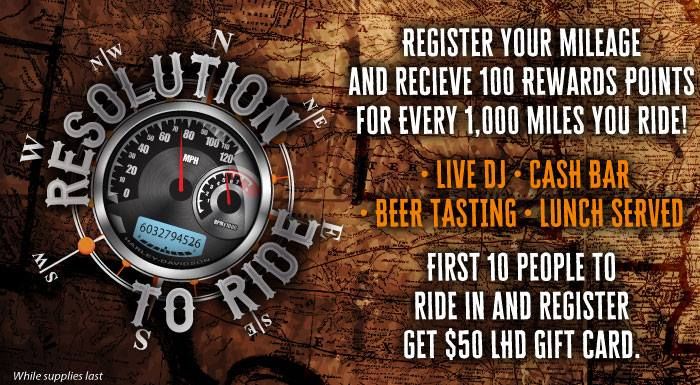 Spring Thing: Saturday march 30th 9am-3pm
Celebrate the arrival of spring at Gunstock's annual Spring Thing! This fun-filled all day event will have something for everyone. Activities include the annual Cardboard Sled Race, lawn games, snow castle competition, and a "Silly Slalom" Race.

9am-11am: Registration for Cardboard Sled Race & Silly Slalom Race in Main Lodge
12pm: Cardboard Sled Race at the Tubing Hill
1pm: Silly Slalom Race at the Tubing Hill

Dis N Dat Caribbean reggae band will be playing at the Landing Zone from 12-3pm! Come on over and bust a move!

Online registration/waiver coming soon, stay tuned!
Located at Gunstock Mountain Resort at 719 Cherry Valley Rd in Gilford.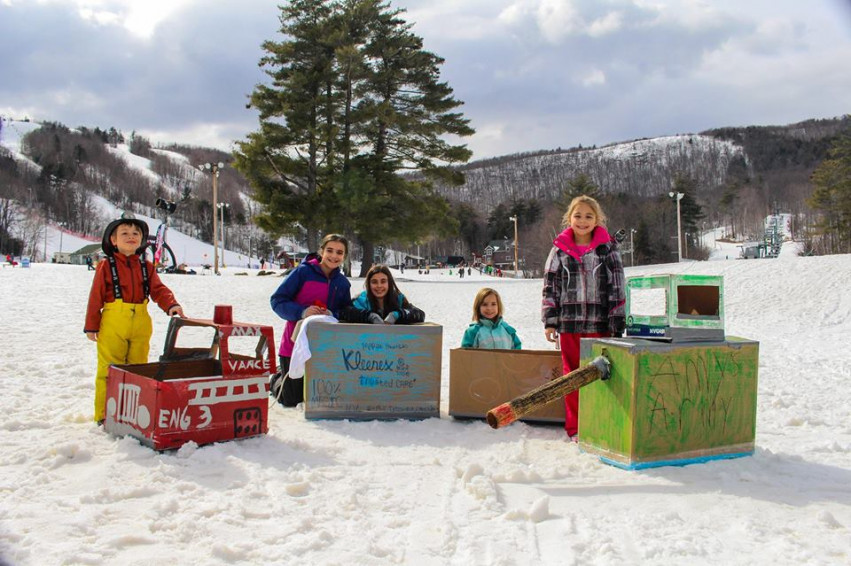 Winter Wild 2019- Gunstock Mountain: Saturday March 30th 7am-10am
Winter Wild is an uphill series with a twist, the finish is at the bottom so you get to come back down too. Grab your skis, grab your snowshoes, or just grab your favorite winter running shoes and join us for some winter fun. Do you like first tracks? Most events take place at a public ski area and you get to hit slopes before they open to the public. What's not to like about that!

The activity is called "uphilling" and it's adding a whole new dimension of fun and purpose to winter recreation. Uphilling is a hearty winter workout, where participants ascend a ski slope using either snowshoes, skis with climbing "skins" or running shoes with "microspikes". You might say it's an activity that's people-powered rather than machined-powered. For the Winter Wild series, participants go down the mountain the same way they went up, those on skis get to slide down the slopes.

More Race Details here:
http://teamampactive.org/raceinfo.php?raceId=8
Tickets: https://bit.ly/2Fy4Lg5
Located at Gunstock Mountain Resort at 719 Cherry Valley Rd in Gilford.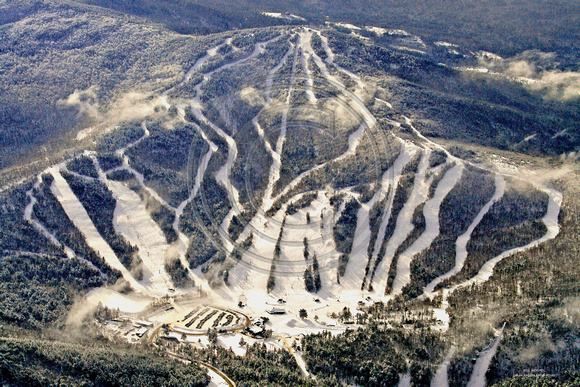 Taste of The Lakes Region: Sunday March 31st 4-6:30pm
This event is your opportunity to sample specialty foods from the area's finest restaurants - all in one place!
Located at Church Landing in Meredith.
$30 tickets