Lake Life Local Events May 22nd - May 28th
New Beginnings Golf Tournament May 22nd
Monday 8am-2pm | Lochmere Country Club | 360 Laconia Road Tilton
Come enjoy a day of golf at beautiful Lochmere Country Club! It could be your day to win the $10,000 Hole in one or $5,000 Putting contest! Try your luck at the Longest Drive and Closest to the Pin contests. End the round relaxing with friends and colleagues while enjoying a delicious lunch and the festivities!
$150 per player or $500 per team

Wing Night at Tower Hill May 22nd
Monday 5pm-11:45pm | Tower Hill Tavern | 264 Lakeside Ave Laconia
Jumbo wings with choice of sauce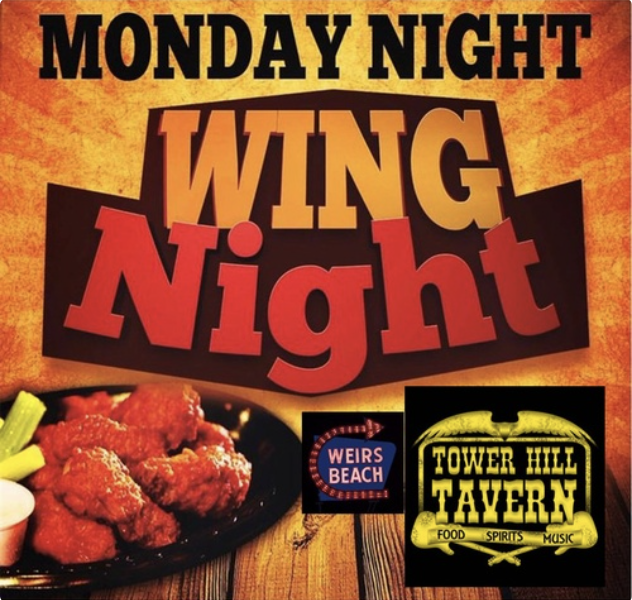 Open Mic at Patrick's May 22nd
Monday 6pm-8pm | Patrick's Pub & Eatery | 18 Weirs Road Gilford
Paul Luff hosts an evening of fantastic open mic music. Please contact Paul Luff at [email protected] to reserve a spot to perform. It's a great night with many talented musicians from 6pm-8pm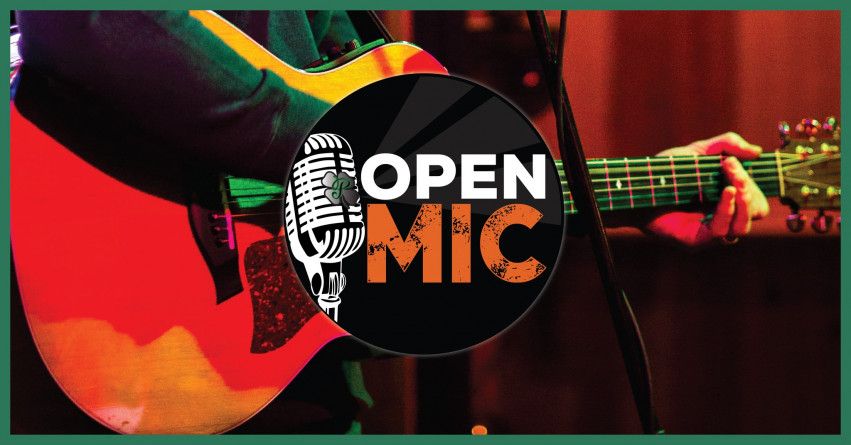 Trivia at Witches Brew May 22nd
Monday 7pm-9pm | Witches Brew Pub | 59 Doe Ave. Weirs Beach, Laconia
Best Trivia on the Lakes Region - 7 Rounds: - 4 General Knowledge - Picture Round - Matching Round - Crossword Round Double-down feature - if you are feeling SMART! 1st Place - $25 Gift Cert. 2nd Place - $15 Gift Cert. 3rd Place - $10 Gift Cert.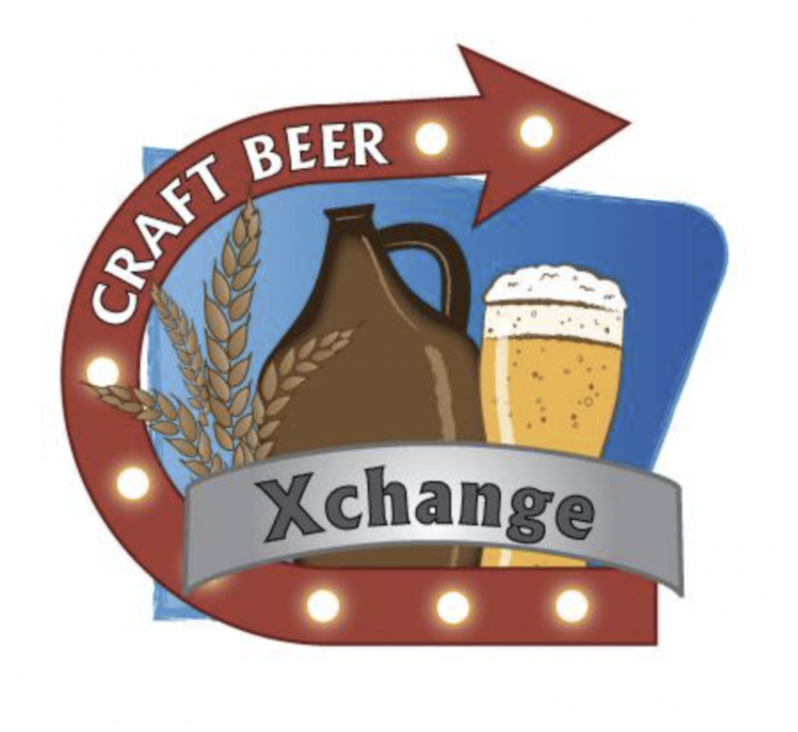 Trivia at Twin Barns May 24th
Wednesday 6pm-8pm | Twin Barns Brewing Company | 194 Daniel Webster Highway Meredith
Swing by the barn & join the fun!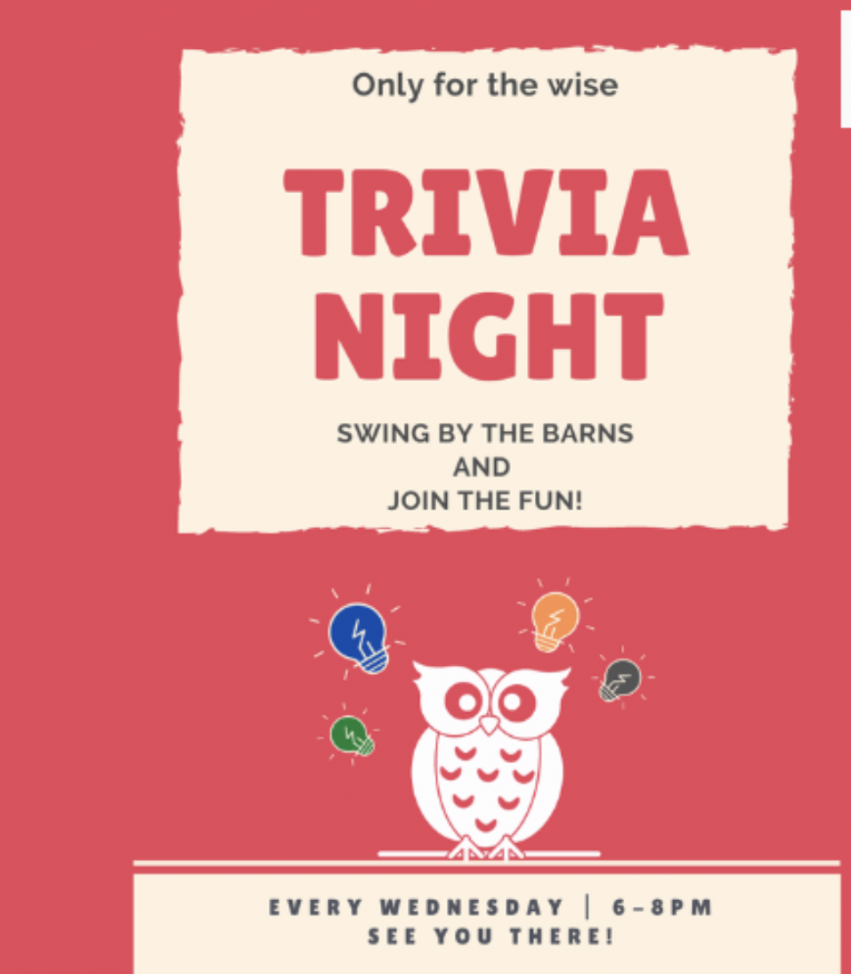 Community Challenge Shuffle at Patrick's May 24th
Wednesday 5pm | Patrick's Pub & Eatery | 18 Weirs Road, Gilford
The 2023 Community Challenge Committee and Patrick's Pub & Eatery are once again hosting a Spring Shuffle, with all proceeds going toward the Greater Lakes Region Children's Auction. Every Wednesday from April 19 through May 31, shufflers are welcome to walk or run from Patrick's to the Bank of NH Pavilion and back between 5-6pm, ending with a raffle at Patrick's at 6pm sharp. Shuffling is optional, but you must be present to win raffle prizes! Participants can register online by donating $10 per shuffle or $70 for the entire season to a Challenge Team of their choice at www.patrickspub.com/the-shuffle.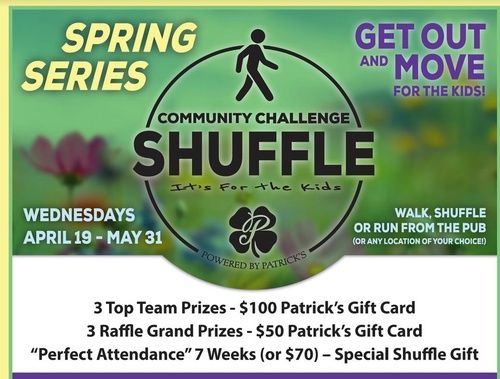 Trivia Night at Tower Hill May 24th
Wednesday 7pm-9pm | Tower Hill Tavern | 264 Lakeside Ave Weirs Beach
Team Play Trivia every Wednesday Night!
Game Time Trivia hosts a great version of general Knowledge trivia including Music and entertainment questions. Prizes for top 3 teams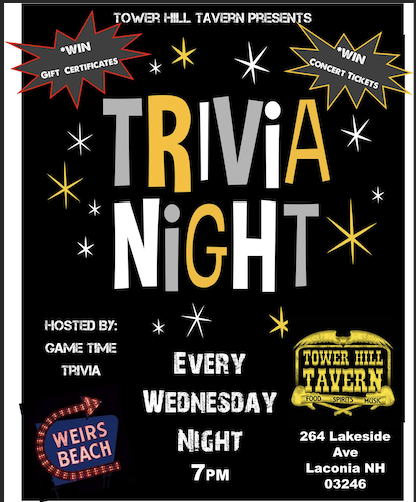 Wings & Pint Night at Twin Barns May 25th
Thursday 4pm-9pm | Twin Barns Brewing Company | 194 Daniel Webster Highway Meredith
Come by Twin Barns Brewing Company for some wings and pints. Your choice of Garlic/Parm. Buffalo, BBQ or Nashville Hots. They all pair very well with a proper beer, raised in a barn.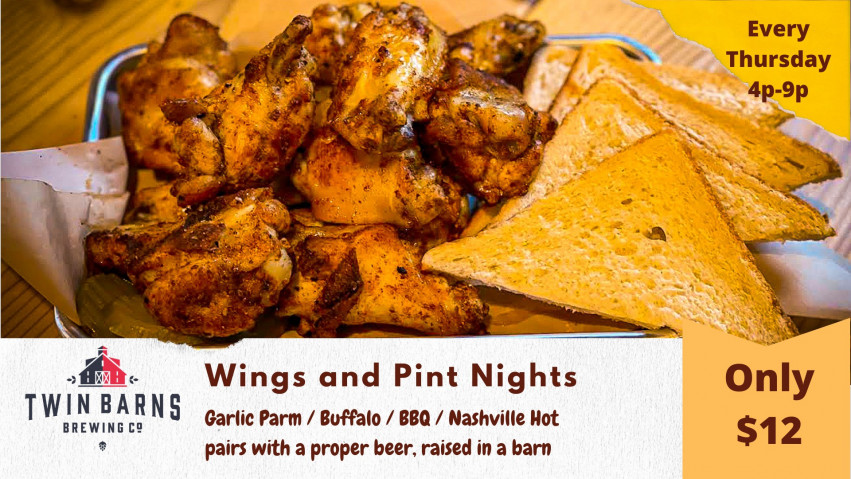 Live Music at Patrick's May 25th
Thursday 6pm-8pm | Patrick's Pub & Eatery | 18 Weirs Road Gilford
Live music hosted by Don "Sev" Severance with weekly guest musicians, performing a mix of soft rock, reggae and smooth jazz instrumentals.
Start your weekend early with live music from Sev and COMPANY.
Visit www.patrickspub.com/events to see the featured artist!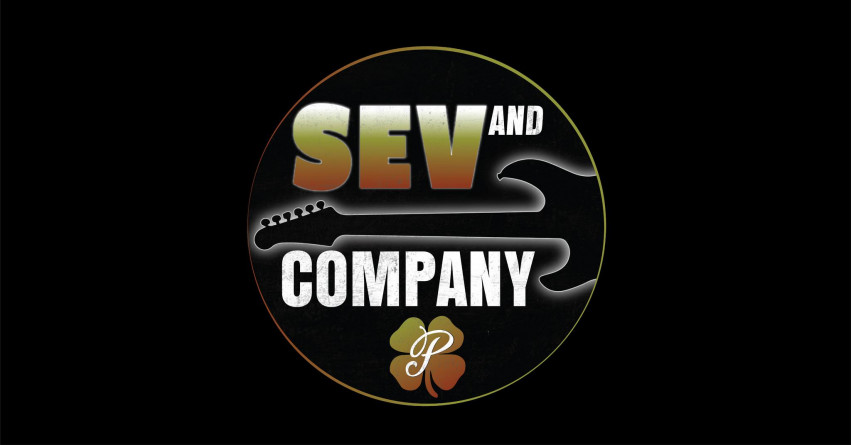 Corn Hole at Hobbs May 25th
Thursday 6:30pm | Hobbs Brewing Company | 765 NH RT 16, Ossipee
Join Carroll County Cornhole at Hobbs Tap Room every Thursday night for a weekly cornhole tournament!
$15 per person, 3 rounds of round robin switchholio (3 qualifying games with random partners every game) into a double-elimination playoff bracket.
Weekly tournament is open to the public; register in advance via the Scoreholio app (search Carroll County Cornhole), or upon arrival. Cash prizes weekly for the top scoring teams! Limited to 40 players per week, so register early!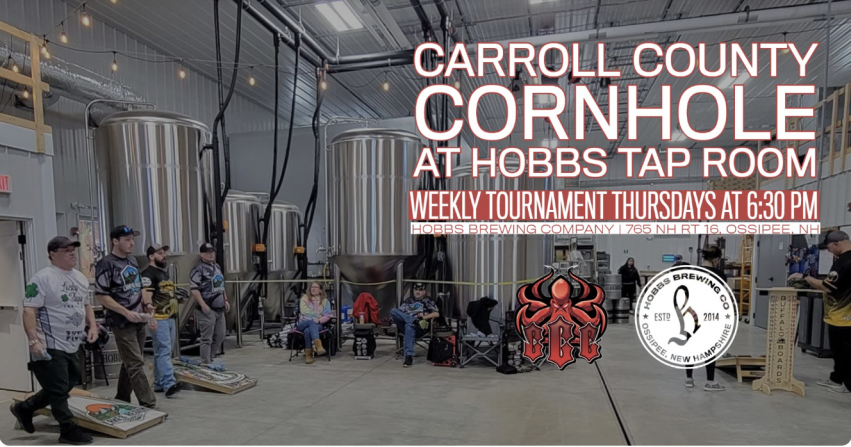 Vintage Vocal Quartet at Hermit Woods May 25th
Thursday 6pm-9pm | Hermit Woods Winery & Eatery| 72 Main Street, Meredith
Experience an evening of exceptional music, delicious food, and fine wine in our intimate and relaxed setting
Complimentary Wine Tasting from 5:30 to 6:30.
The Loft doors open at 6:00 for dinner and drinks and our opening act, with Charlie Jennison on piano
About the show:
It only takes 4 to put a nickel in a pre-modern jukebox of sweet vocal harmony. Enter VVQ - The Vintage Vocal Quartet.
The group's repertoire is inspired by groups like Glenn Miller's Modernaires, the Nat King Cole Trio, the Andrews Sisters, and Tommy Dorsey's Pied Pipers, as well as singers like Bing Crosby, Frank Sinatra, Ella Fitzgerald, and Jo Stafford.
The VVQ has been delighting concert audiences, lindy hoppers, and swanky private events all over New England. They have performed with the Boston Pops, the Melrose Symphony and the Cape Symphony as well as the Capitol City Jazz Orchestra. If you love vocal harmony and swing music, the Vintage Vocal Quartet has your number!
Taylor O'Donnell on piano and lead vocal
David Thorne Scott on bass and alto voice
Adam Gautille on trumpet and tenor voice
Paul Pampinella on guitar and baritone vocal

Live Music at Defiant Records May 26th
Friday 5:30pm-8:30pm | Defiant Records & Craft Beer| 609 Main Street, Laconia
Join us for a night of live music with Dakota Smart is a Singer/Songwriter, known for his melodic piano riffs and dreamy vocals. And, he's promised us he'd play some rock for us too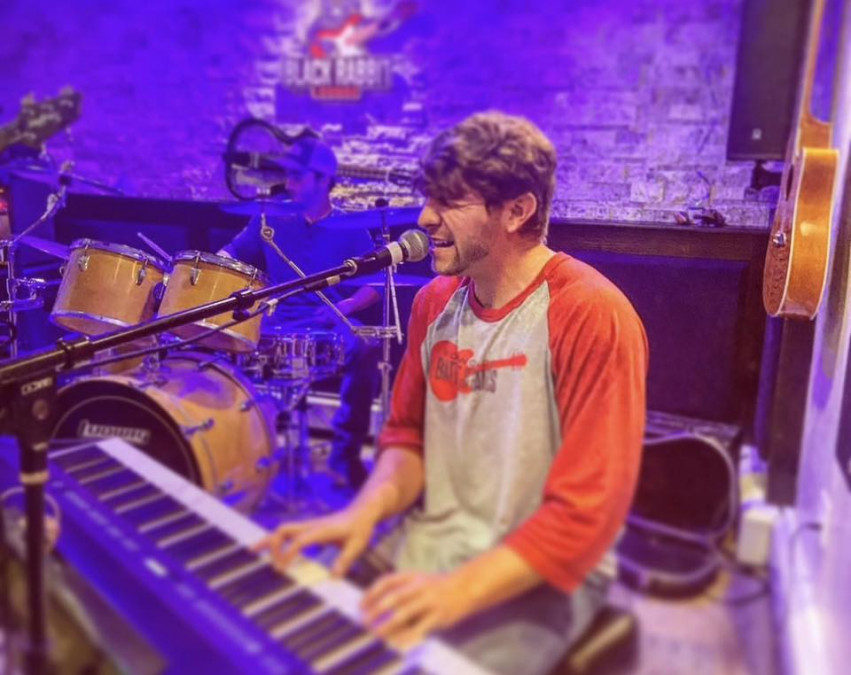 Piano Night at Hermit Woods May 26th & 27th
Friday and Saturday 6pm-9pm | Hermit Woods Winery & Eatery| 72 Main Street, Meredith
Join us from 6:00 to 9:00 on most Friday and Saturday nights for live piano music in the Loft. Hermit Woods is proud to have acquired one of the finest instruments around for a venue of our size, a Yamaha C3 Grand Piano, and we look forward to sharing its beautiful sound with you and showcasing some of our finest local and regional pianists. Enjoy a glass of our wine or a wine flight, a beer from one of New Hampshire's finest breweries, along with a light meal from our eatery, voted Best Sandwiches in the Lakes Region in 2021.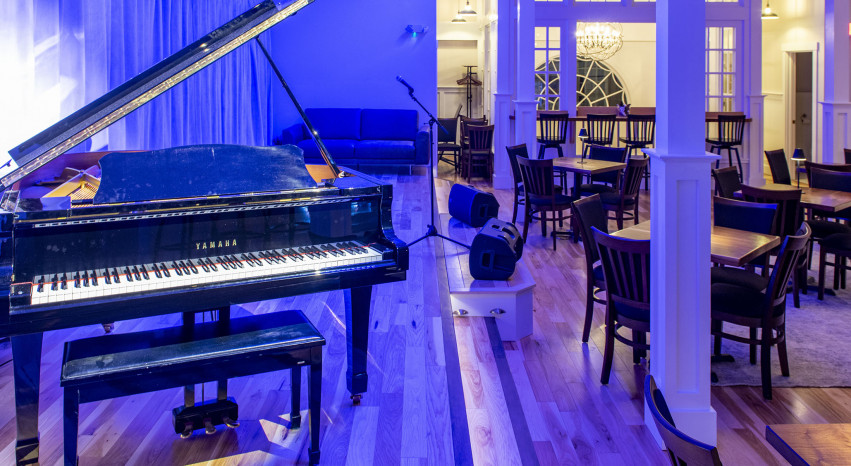 Moat Mountain Brewing at Witches Brew May 27th
Monday 1pm-4pm | Witches Brew Pub | 59 Doe Ave. Weirs Beach, Laconia
Let's Kick-Off Summer with the Moat Mountain Brewery team, some awesome NH craft beer, entertainment on the deck, swag and raffles for some amazing prizes! The Hawk and Lakes Media Radio team will also be onsite to liven up the festivities.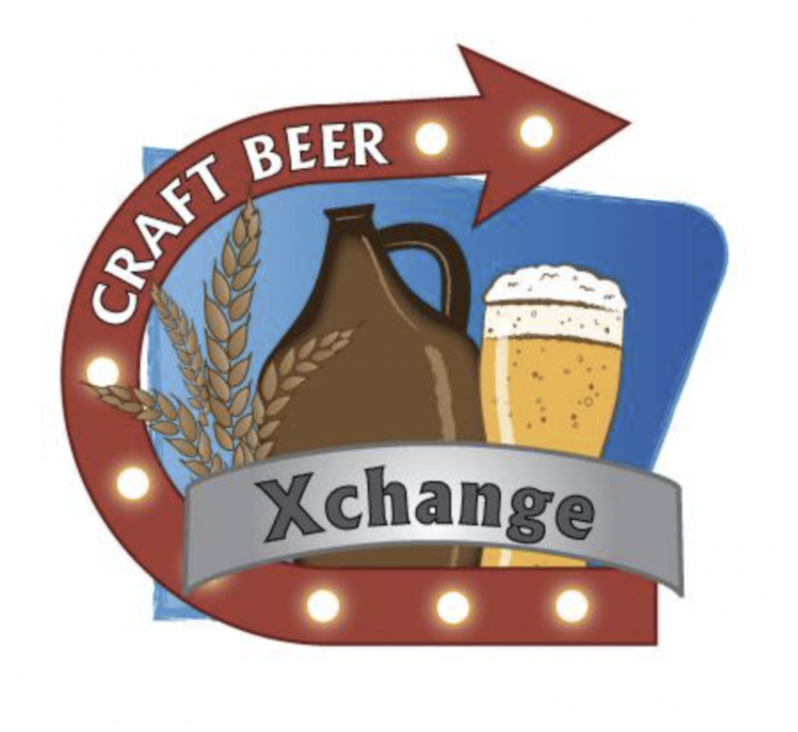 Bites, Brews, and Views at Marker 21 May 27th
Monday 7pm | Marker 21 | 33 Dockside Street, Wolfeboro
Come on up to Marker 21 to celebrate our official unofficial summer kick off social with great bites, fresh brews and killer views of lake Winnipesaukee!

What to expect:
NEW MENU ROLL OUT

Our new summer menu will be making it's debut and served from 11:30-8. Don't worry, we've kept everyones favorites and have some amazing summertime additions for you to try and love!
BEER

Our friends at Baxter Brewing Company will be here from 7-9 with samples, promos and giveaways!
LIVE MUSIC

DJ JWILL will be in the house from 8-11 mixing up today's hits, and yesterdays favorites. Keep your dancing shoes at the ready!

Summer is so close, we can taste it! Come on up this Memorial Day weekend to savor the flavors of summertime and kick off the summer season the best way we know how with live music, bites, brews and views!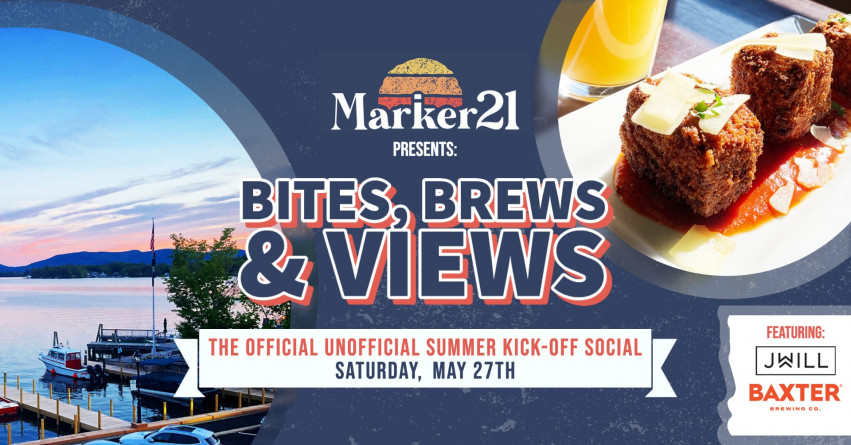 Live Music at Foster's Tavern May 27th
Saturday 7pm - 10pm | Foster's Tavern | 403 Main Street, Alton Bay
See Hank & Chaz live on stage to tickle your music fancy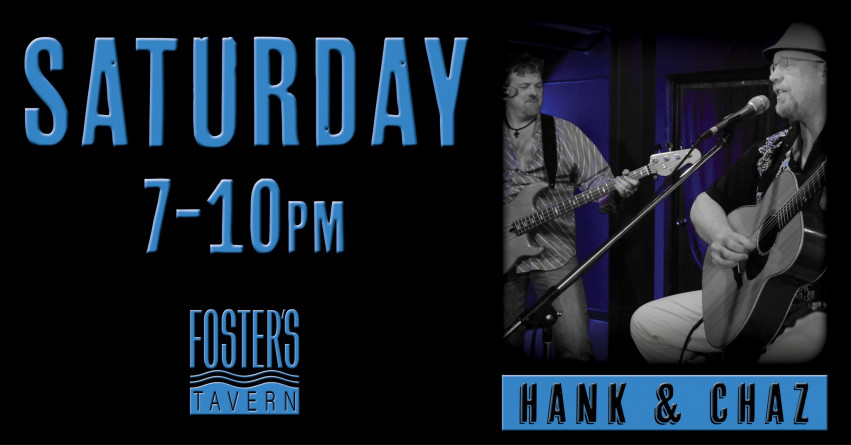 Live Music at Foster's Tavern May 28th
Sunday 4pm - 7pm | Foster's Tavern | 403 Main Street, Alton Bay
Key Elements is very familiar with our stage, so if you're a fan, check them out and visit us all for dinner, drinks and music!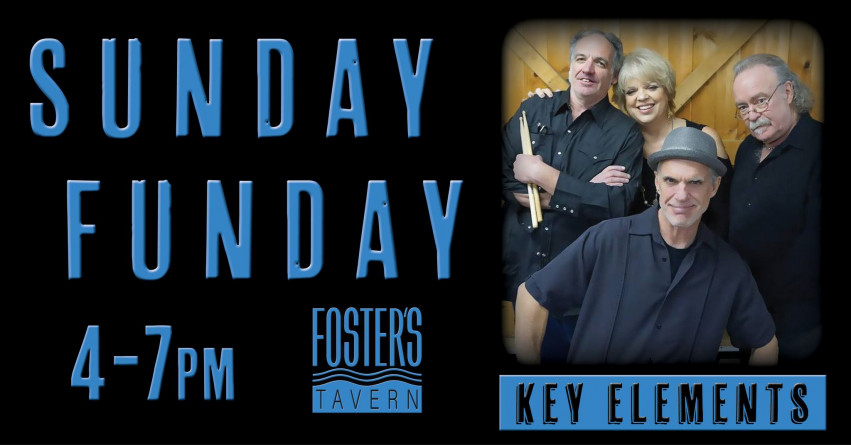 31st Annual Memorial Day Weekend Craft Festival May 27th - May 29th
Saturday 10am to 6pm / Sunday 10am to 5pm / Monday 10am to 4pm | Mill Falls Marketplace | 312 Daniel Webster Hwy. Meredith
The Scenic Mill Falls Marketplace in Meredith, NH, will once again come alive with color, flavor, and music for the 31st Annual Memorial Weekend Craft Festival on May 27, 28 & 29 (Memorial Day). Over 85 Juried Craftsmen and Artisans from all over New England will display their American Made Works including Fine Jewelry, Folk Art, Quilts, Aerial Photography, Fiber Arts, Wood Burning, Hair Accessories, Leather, Ornaments, Soy Candles, Floral Design, Turned Wood, Toys, Wearable Art, Pottery, Personal Care Products, Textile Handbags, Sheepskin Accessories, Wildlife Photography, Beaded Jewelry, Scarves, Wall Hangings, Pet Treats & Accessories, Graphite and Charcoal Art, Ceramics, Hand-painted Lanterns, Flame Colorant, Sterling Silver, Landscape Photography, Mixed Media, Custom Signs, Sports Apparel, Classical Music, Knits, Mittens, Night Lights, Live-edge Furniture, Chainmail, Functional Porcelain, Kinetic Art, Goats Milk Soaps and more. Come and enjoy a variety of specialty foods such as Kettle Corn, Pickles, Herbal Dips, Infused Oils, Balsamic Vinegars, Wildflower Honey, Pepper Spreads, Jams, Bloody Mary Mix, BBQ Sauces, Spice Blends, Roasted Candied Nuts, Mustards, Hot Sauces, Wine Slushy Mix, Pies, Pesto and more. The Fair is held rain or shine, free admission and friendly pets on a leash are welcome. Mill Falls Marketplace is located directly on Route 3 in lovely Meredith, NH. Directions: From Route 93 take Exit 23 or arrive by boat on Lake Winnipesaukee. GPS Location: 312 Daniel Webster Highway, Meredith, NH 03253. Festival Hours: Saturday 10am to 6pm, Sunday 10am to 5pm and Monday (Memorial Day) 10am to 4pm. For more information, please visit www.castleberryfairs.com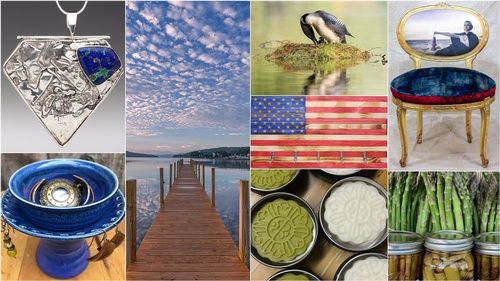 Food Truck Festival at Hobbs May 28th
Sunday 11am - 4pm | Hobbs Brewing Company | 765 NH RT 16, Ossipee
Join us Sunday, May 28th for our annual kickoff to summer Food Truck Fest!
Featuring Deadproof Pizza Co., Dueling Chefs Smoke-n-Grille, PEAKS International Eats & Shave Ice, and Meet & Eat Thai Truck, live music from Clyde Bisbee & The Wheelhouse Revelers, and a special Axe Throwing Tournament with See What Sticks Mobile Axe Throwing
Free Admission! Stop by the Tap Room for some great eats, tunes, and patio beers this Memorial Day Weekend. Can't wait to see you then!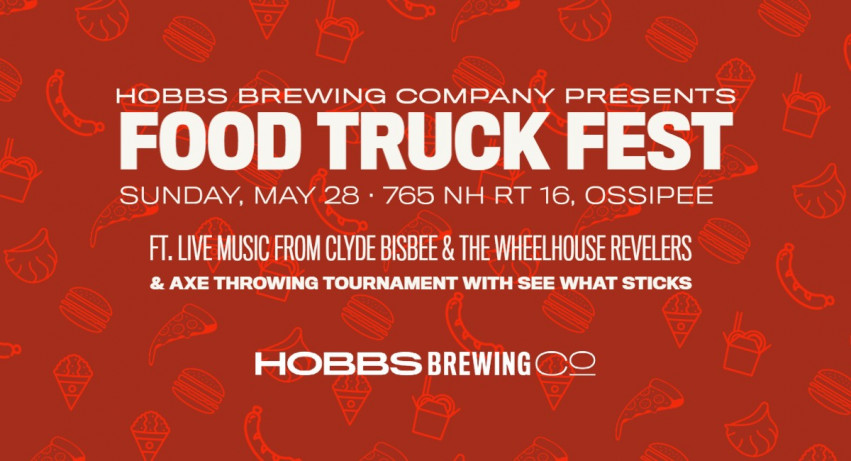 Selling Your Home?
Get your home's value - our custom reports include accurate and up to date information.
Get Home Value