Lake Life Local Events May 29th - June 4th
Community Challenge Shuffle at Patrick's May 31st
Wednesday 5pm | Patrick's Pub & Eatery | 18 Weirs Road, Gilford
The 2023 Community Challenge Committee and Patrick's Pub & Eatery are once again hosting a Spring Shuffle, with all proceeds going toward the Greater Lakes Region Children's Auction. Every Wednesday from April 19 through May 31, shufflers are welcome to walk or run from Patrick's to the Bank of NH Pavilion and back between 5-6pm, ending with a raffle at Patrick's at 6pm sharp. Shuffling is optional, but you must be present to win raffle prizes! Participants can register online by donating $10 per shuffle or $70 for the entire season to a Challenge Team of their choice at www.patrickspub.com/the-shuffle.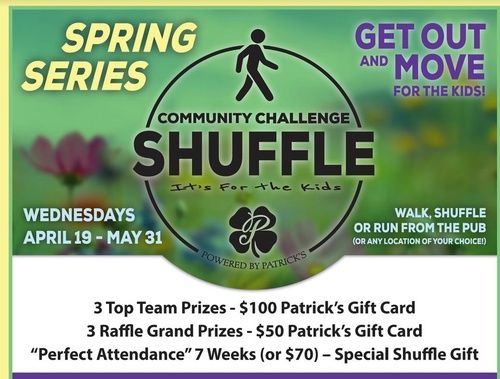 Trivia at Twin Barns May 31st
Wednesday 6pm-8pm | Twin Barns Brewing Company | 194 Daniel Webster Highway Meredith
Swing by the barn & join the fun!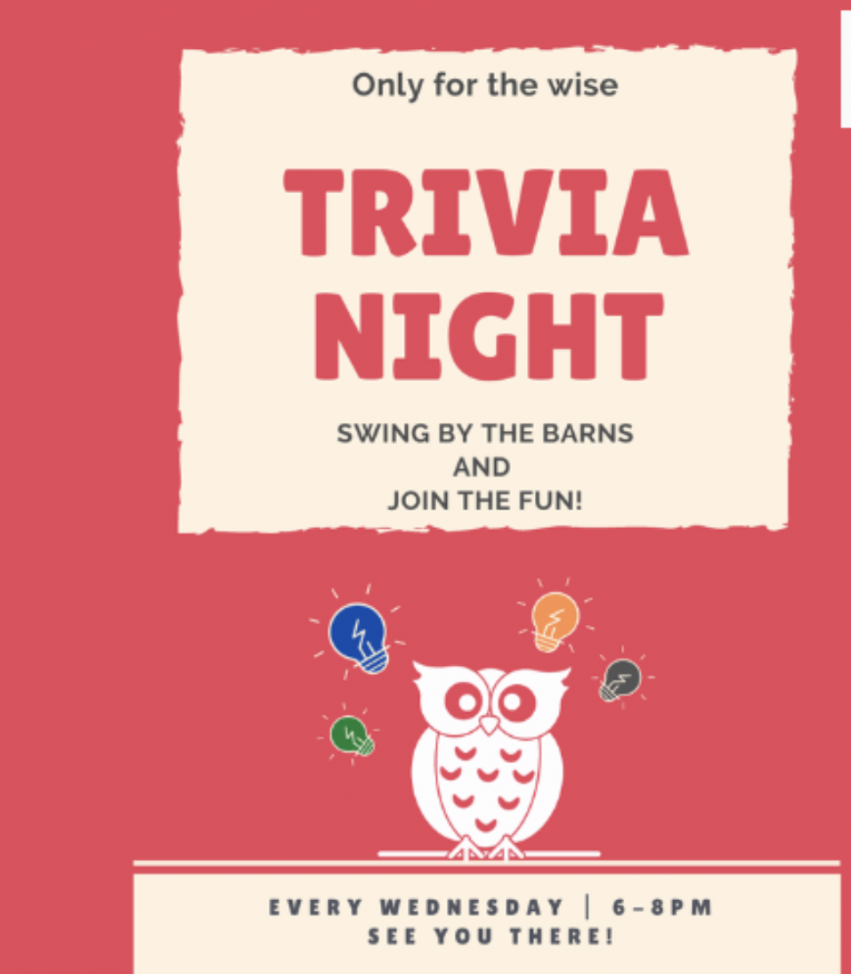 Katie Dobbins Music Songwriter RoundUp at Hermit Woods May 31st
Wednesday 6:30pm-8:30pm | Hermit Woods Winery & Eatery| 72 Main Street, Meredith
Hermit Woods Winery & Katie Dobbins Music partner together to present a monthly music series titled Songwriter RoundUp, where audience members can enjoy talented singer-songwriters from the New England Area in the Lakes Region's premier listening room. Enjoy songs and stories from host Katie Dobbins and two additional guest artists as they perform acoustically in-the-round. New songwriters will be featured on the last Wednesday of every month in this intimate series! Tickets are $15 at hermitwoods.com.
Artist Bios: Katie Dobbins With moving lyrics and mesmerizing melodies, folk-pop artist Katie Dobbins captivates audiences and opens hearts. Whether performing solo or with a band, in front of twenty or one-hundred people, Dobbins brings energy and a personal touch to every show. A story-teller at heart, her catchy words and sense of humor will have you nodding and singing along in no time. Katie's mission is to share music and light wherever she goes, which is reflected in recent heart-warming reviews from show attendees like "your songs are like getting a warm hug from a friend" and "this show was full of love, light, and positivity." Her two albums She Is Free and There Is Light have earned her recognition at several local award shows and are available on all streaming platforms. Dakota Smart 22 year old Dakota Smart is a singer/songwriter and highly skilled musician. Known for his "Amazing One Man Show!" Dakota's flexibility to deliver great original music and covers of pop, and classic rock on both piano and guitar keeps his audiences excited and engaged! An accomplished musician, Dakota's main instrument is piano. He also plays guitar, ukulele and drums. He is an ASCAP writer/publisher and has written over 100 songs. He's very comfortable on stage. He started performing at age 10 and by the time he was 17, he was on tour with an opening band for legendary, Three Dog Night! Rebecca Turmel Rebecca Turmel was born and raised in the Lakes Region in NH. She is an emerging singer-songwriter who decided it was time to take the next step and begin her recording career in 2022. Her debut single "Am I Missing Something" was released in July 2022 and her sophomore single "Wish You Well" was released just two months after. Although she is fairly new to the world of songwriting, Rebecca proves to have a penchant for writing infectious tunes and relatable narratives. Her newest single "Girls on Fire" was recorded at Blackbird Studio in Nashville, TN. She worked with producer Bryan Clark (Bonnie Raitt, Kelsea Ballerini, Lisa Loeb) and collaborated with some of Nashville's finest musicians on this track. With big dreams and plenty of energy to spare, Rebecca seeks to reach out to audiences from all walks of life and create an emotional connection with them through her music. It's what fuels her soul.
A Listening Room Experience Hermit Woods is excited to bring talented artists from New England and beyond to perform for you. Each performance will provide you with an intimate, up-close, and personal experience with the performing artists. We ask our audience please refrain from talking during the featured show. Your silence will allow the artists and the audience to immerse themselves in the experience, which is not otherwise possible in larger, noisier environments.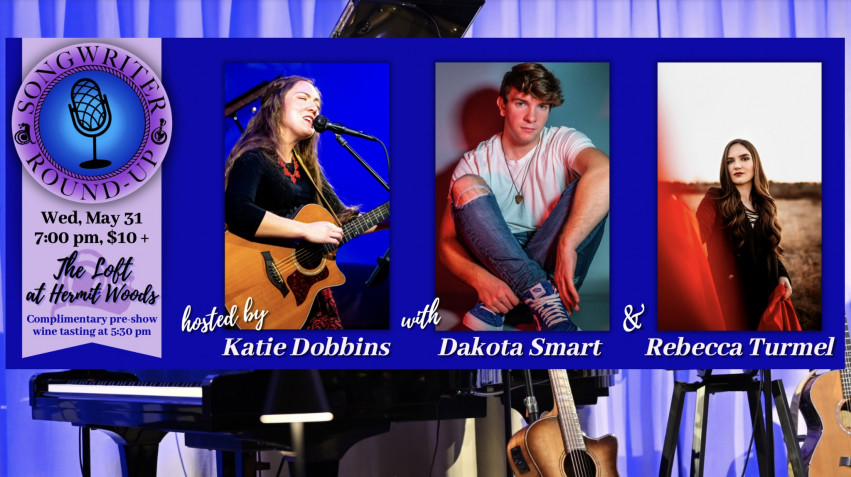 Trivia Night at Tower Hill May 31st
Wednesday 7pm-9pm | Tower Hill Tavern | 264 Lakeside Ave Weirs Beach
Team Play Trivia every Wednesday Night!
Game Time Trivia hosts a great version of general Knowledge trivia including Music and entertainment questions. Prizes for top 3 teams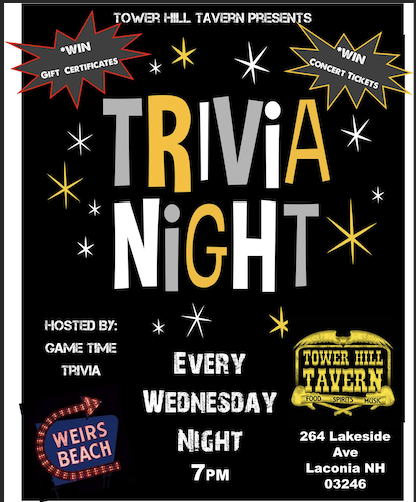 Let's Meet at Gunstock Mountain Resort June 1st
Thursday 4pm-6pm | Gunstock Mountain Resort | 719 Cherry Valley Rd, Gilford
Let's MEET events are opportunities for networking to grow your business connections and discover local businesses. Each event offers a different experience and this event includes a Mountain Coaster ride!
Meet the Gunstock team as we gather in the Historic Main Lodge for light refreshments and casual networking. There will be a cash bar and an opportunity to enjoy this four season recreational destination. Invite a new contact or coworker to attend.
There is no cost to attend and a great opportunity to grow your network. Registration is appreciated for planning purposes. Did you know that if you are a Lakes Region Chamber Member and login to register through the Member Information Center, you will be able to see who is already registered?

Please contact Joanne D Haight, Director of Membership & Community Engagement for assistance in registering to attend.

Let's MEET at Gunstock Mountain Resort.

Wings & Pint Night at Twin Barns June 1st
Thursday 4pm-9pm | Twin Barns Brewing Company | 194 Daniel Webster Highway Meredith
Come by Twin Barns Brewing Company for some wings and pints. Your choice of Garlic/Parm. Buffalo, BBQ or Nashville Hots. They all pair very well with a proper beer, raised in a barn.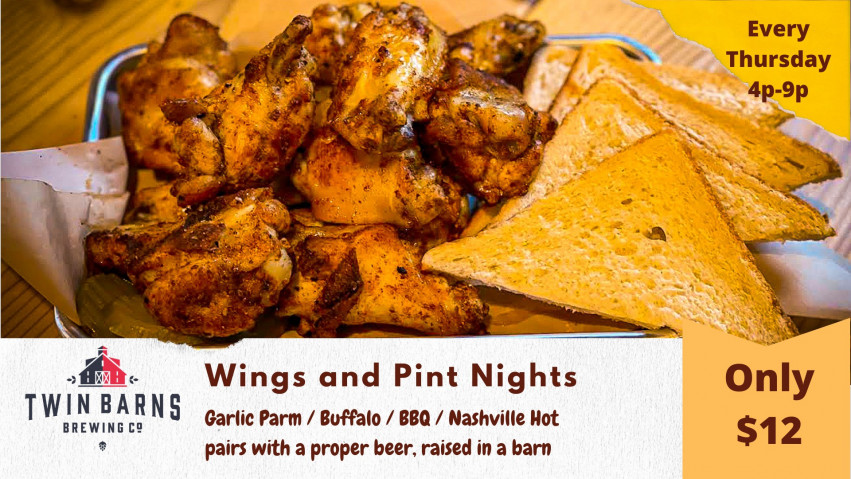 Live Music at Patrick's June 1st
Thursday 6pm-8pm | Patrick's Pub & Eatery | 18 Weirs Road Gilford
Live music hosted by Don "Sev" Severance with weekly guest musicians, performing a mix of soft rock, reggae and smooth jazz instrumentals.
Start your weekend early with live music from Sev and COMPANY.
Visit www.patrickspub.com/events to see the featured artist!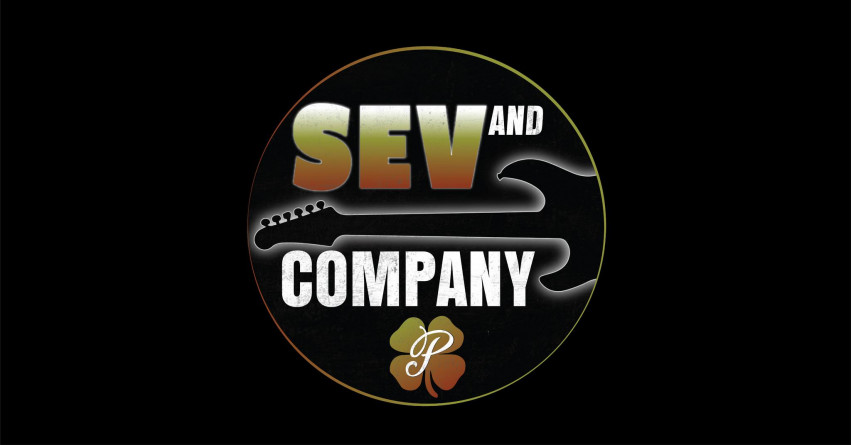 Corn Hole at Hobbs June 1st
Thursday 6:30pm | Hobbs Brewing Company | 765 NH RT 16, Ossipee
Join Carroll County Cornhole at Hobbs Tap Room every Thursday night for a weekly cornhole tournament!
$15 per person, 3 rounds of round robin switchholio (3 qualifying games with random partners every game) into a double-elimination playoff bracket.
Weekly tournament is open to the public; register in advance via the Scoreholio app (search Carroll County Cornhole), or upon arrival. Cash prizes weekly for the top scoring teams! Limited to 40 players per week, so register early!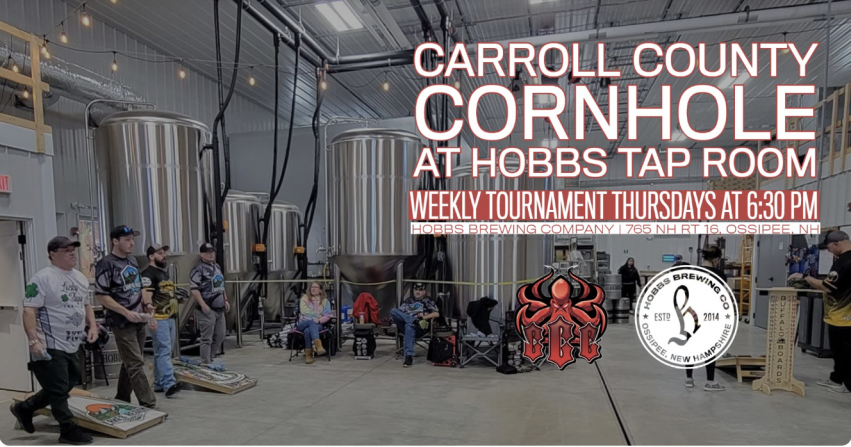 Live Music at Defiant Records June 2nd
Friday 5:30pm-8:30pm | Defiant Records & Craft Beer| 609 Main Street, Laconia
Join us in welcoming The Capulets back to the house! Another night of great music, great beer and great people!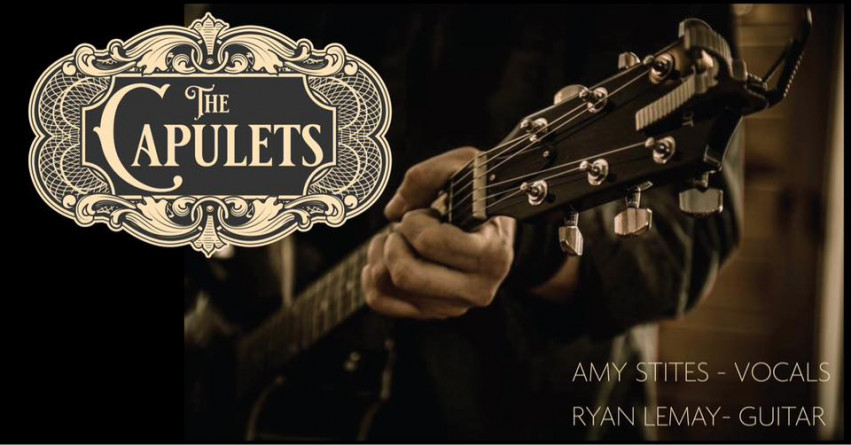 Lake Effect & Lake Life Realty Fashion Show Benefiting Make-A-Wish NH June 2nd
Friday 6pm - 8:30pm | Lake Life Realty Pavilion | 87 Whittier Highway Moultonborough
The Wish Upon A Runway Fashion Show fundraiser, presented by Lake Life Realty & Lake Effect, is an event that benefits Make A Wish New Hampshire! Attendees can enjoy an evening of glamour and fashion featuring Lake Effect apparel. The event includes a cocktail hour provided by Bernini Italian Pizzeria and Wine Bar & On The Rocks Bartending, silent auction during the show, and other surprises! Tickets are all inclusive.
Sponsors:
Voila Hair Salon of Meredith

Jennifer's Color Bar of Gilford

SA Esthetics of Moultonborough
Auction Items:
◾️Unite Shampoo & Conditioner Travel Basket & Salon Gift Card
◾️Tea Tree Shampoo & Conditioner Liter Duo Set with a microfiber towel and shower cap and a gift card for a luxury pedicure & gel manicure
◾️SA Esthetics Beauty Basket with Salon Gift Card, SPF Facial Lotion, Body Lotion, Spray Tan Safe Body Soap
◾️Lakes Region Bracelet Water Drop Necklace & Water Drop Stud Earrings
◾️2 Kohv Sunglasses paired with microfiber protective pouches & a couple of stickers for your favorite water bottle.
◾️Castle Nails Gift Card
◾️Cascade Spa Package
◾️Beautycounter $50 gift certificate, skincare + makeup bag
◾️Compass CBD $50 gift certificate + Collagen
◾️Pulse Fitness Package Online 3 Month Membership, with a band + ball
◾️Arbonne Self Care Basket
◾️Jeremy Noyes Photography 3 Lakes Region Location Photos
◾️L. Sanborn Photography Package
◾️ Lake Effect Personalized Custom Cheese Board & Lake Winnipesaukee Serving Tray
◾️ Karlins Wine Basket including 1 Red Wine, 1 White Wine, a flat bread, fig jam, chorizo, a slate cheese board and a cheese knife set
◾️Meredith Bay Signs WINNIPESAUKEE wooden sign
◾️Local Restaurant Package - 10 $50 gift cards to our favorite local restaurants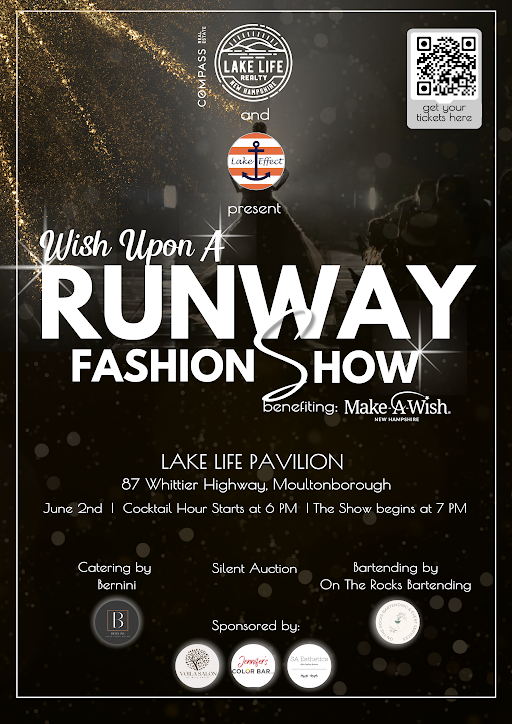 Piano Night at Hermit Woods June 2nd & 3rd
Friday and Saturday 6pm-9pm | Hermit Woods Winery & Eatery| 72 Main Street, Meredith
Join us from 6:00 to 9:00 on most Friday and Saturday nights for live piano music in the Loft. Hermit Woods is proud to have acquired one of the finest instruments around for a venue of our size, a Yamaha C3 Grand Piano, and we look forward to sharing its beautiful sound with you and showcasing some of our finest local and regional pianists. Enjoy a glass of our wine or a wine flight, a beer from one of New Hampshire's finest breweries, along with a light meal from our eatery, voted Best Sandwiches in the Lakes Region in 2021.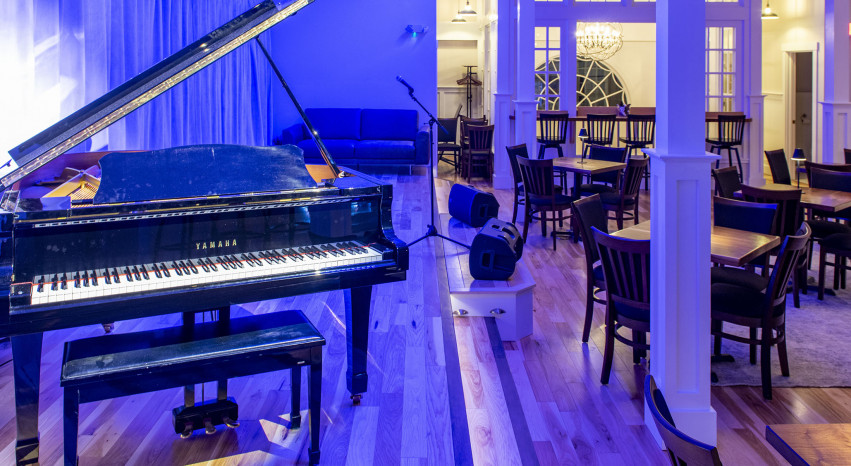 John Davison's Club Sandwich June 2nd & 3rd
Friday and Saturday 7pm-9pm | 12 Main St, Center Sandwich
Club Sandwich season 3 will run from June 2 through October 21, 2023, Doors open at 6:30pm for the pre-show presentation. Folks are encouraged to enjoy the entertaining videos on our multimedia screen.

7pm is showtime on Fridays and Saturdays! The show includes original and cover songs and backstage stories, and surprises. John will feature songs from his twelve albums, tales from his Las Vegas shows, television variety appearances, and his roles in Walt Disney movie musicals. Each song is enhanced using our multimedia video screen. It's an evening of comedy, inspiration, and nostalgia. And each show is unique!

>>John will be supported at his shows by bass player John Petruzzelli. Here's a bit about (the other) John: John Petruzzelli is a multi-instrumentalist who has taught and performed in Carroll Country region for the last twenty years. He holds two degrees, one in recording technology and another in jazz studies. John owns and operates a recording studio in Wolfeboro where he engineers and coaches aspiring artists in all avenues of music. Growing up by the lake, under the banner of the Great Waters music festival, John witnessed some legendary musicians come through the town of Wolfeboro, stars like Chuck Mangione, John Pizzarelli and Bradford Marsalis inspired him to play and perform at any chance he could. At Club Sandwich, JP will support JD on upright bass, providing a solid foundation, and a complimentary musical voice to showcase some of America's greatest tunes.

After the show you can say hi to John, take selfies, and of course he'll be glad to autograph any merchandise purchased at our gift shop. Admission is $35 in advance and at the door (unless otherwise stated). Livestream tickets are $10. https://www.johndavidson.com/weekendshows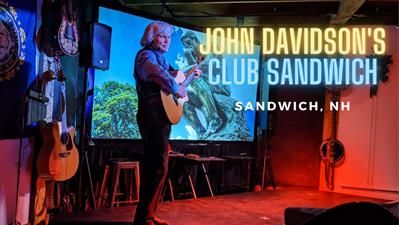 4th Annual Winnipesaukee Volleyball Classic June 3rd
Saturday 10am | Akwa Marina Yacht Club | 95 Centenary Ave, Laconia
Hosted by Akwa Marina Yacht Club and Crotched Mountain Foundation, the 2023 Winnipesaukee Volleyball Classic combines the fun of beach volleyball with the great feeling that comes when you make a difference in the lives of young children with special needs. Register your team today at www.volleyballclassic.org!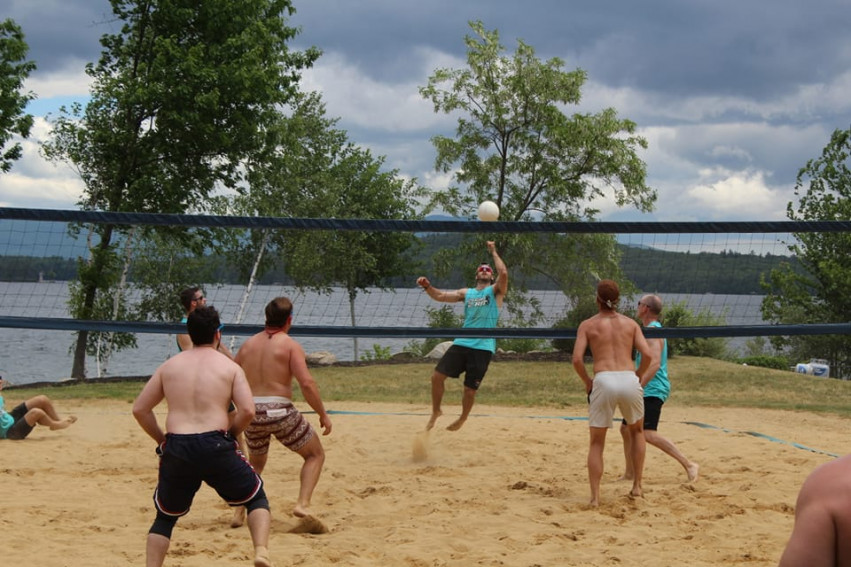 "Keep Winni Blue" Sour Release Party at Twin Barns June 3rd
Saturday 12pm-4pm | Twin Barns Brewing Company | 194 Daniel Webster Highway Meredith
The Lake Winnipesaukee Association and Twin Barns Brewing Company are getting excited for the limited release of the "Keep Winni Blue" Blueberry Lemon Sour!


Proceeds from each pint of this special brew will benefit LWA's nonprofit mission to protect Lake Winnipesaukee and its watershed! Help us "Keep Winni Blue"!
Join us in kicking off the release of this limited brew with live music by Kingfisher out in Twin Barn's Biergarten on Saturday, June 3rd from 12-4 PM. See you there!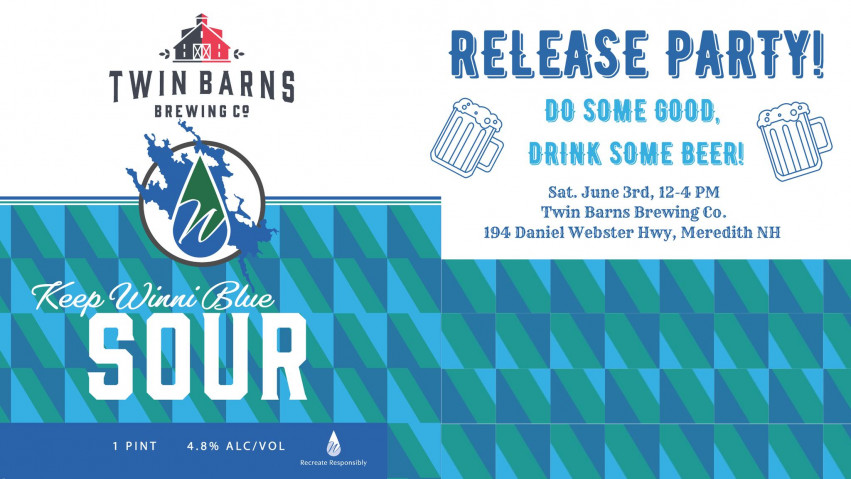 Selling Your Home?
Get your home's value - our custom reports include accurate and up to date information.
Get Home Value