Lake Life Local Events November 1st-7th
Game Time Trivia at Hobbs Tavern November 1st
Monday 7-9pm | Hobbs Tavern | 2415 White Mountain Hwy, West Ossipee
Swing by Hobbs Tavern on Mondays at 7pm for Game Time Trivia. Great Prizes!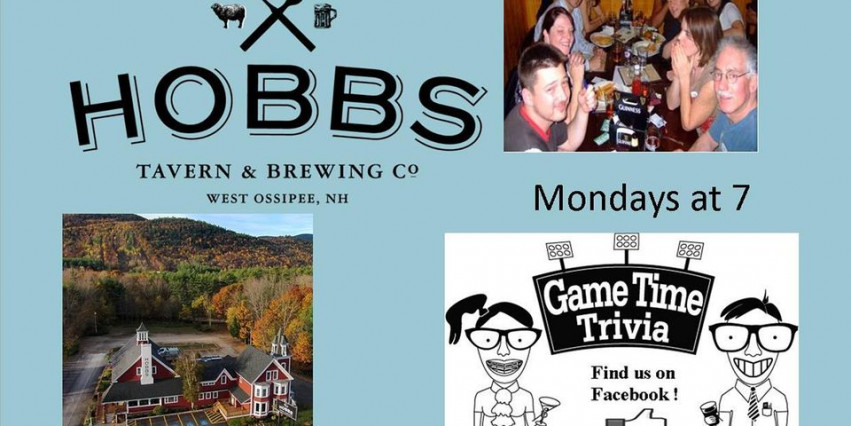 Pilates Mat Class November 2nd
Tuesday 5:30-6:30pm | Rise | 71 Main St, Meredith
$10 Mat Pilates class followed by snack and a signature beverage.
Come join the fun!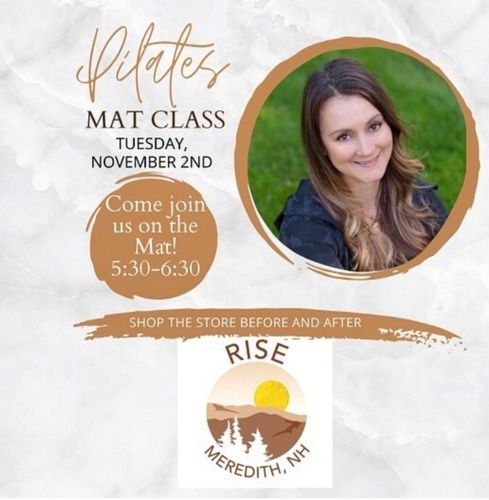 Meet The Winemakers Winery Tour November 3rd
Wednesday 3-4pm | Seven Birches Winery | 22 South Mountain Drive, Lincoln
Interested in how our wines are hand-crafted, right here in New Hampshire? Then, consider taking a "Meet the Winemakers" tour. This intimate tour of the winery and chat with the winemakers is a fantastic way to experience Seven Birches Wines. Try a sample of "wine in progress", chat with the winemaker and taste some delicious NH wines. .
$40 pp – Tours Include: • Winery Production Room Tour 
 • Winemaking "Chat" with the Winemaker 
 • Special Tasting of "Wine in Progress" 
 • Full Flight Wine Tasting in Tasting Room (sometimes in our production room) 
 $45 pp – Tours Include: • All of the above, plus a Souvenir Logo'd Wine Glass of Your Choice Tours are available on Saturdays and Wednesdays and last around 60 minutes. Please reserve your tour in advance, as they do fill up quickly.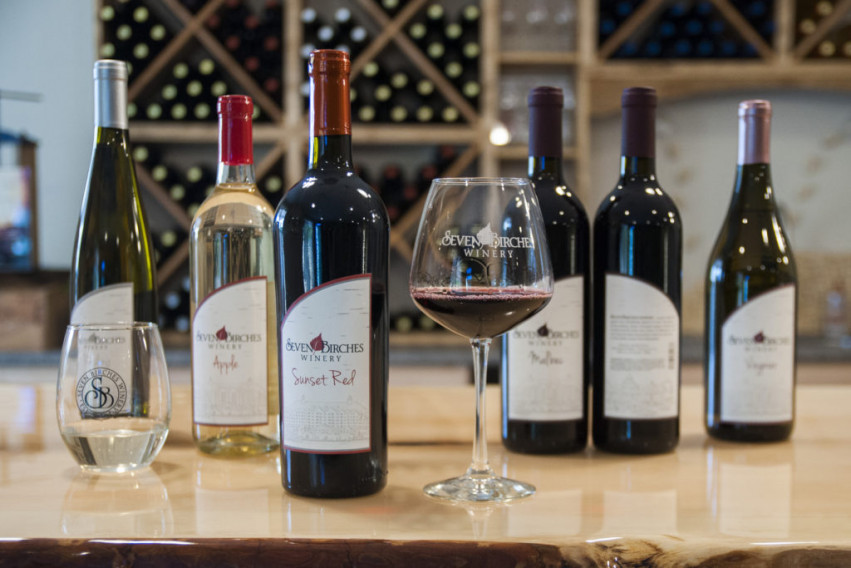 Piano Night in the Loft November 5th
Friday 5-7pm | Hermit Woods Winery & Deli | 72 Main St, Meredith
Join us for live piano music. Hermit Woods is proud to have acquired one of the finest instruments around for a venue of our size, a Yamaha C3 Grand Piano, and we look forward to sharing its beautiful sound with you with some of our finest local pianists.
Visit here to learn more.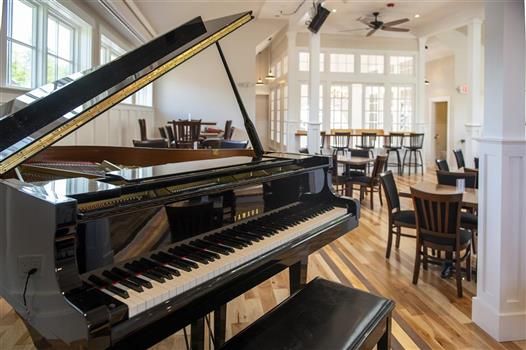 Forest Gnome Paint and Sip November 5th
Friday 6pm | Art Escape | 636 Union Ave, Laconia
Art Escape's canvas paint and sip class is the perfect way to enjoy a night out with friends. You will be provided with a 16" x 20" canvas, step by step directions provided by one of our instructors, and all the supplies needed to complete a canvas of your own. You are given the artistic freedom to change colors in the painting to match your home decor. After a few hours of laughter and fun you will leave with a work of art you created yourself.
Not an artist? That is OK! No experience necessary, no talent required.
Limited table reservations: We book by table. Table reservations are for 1-4 people. Please register everyone you would like at your table now for a discount. Discount available for those who register multiple guests at the same time to sit at the same table. For groups larger than 4 people please reserve an additional table and let us know so we can put your tables next to each other.
1st person is $34. Additional guests registered together $17 each (up to 3 additional) Walk-ins or registrations after the original booking will be $25 each if being added onto the same table.
Don't forget to bring your own beverages(including alcoholic beverages) and snacks. ( and any cups, plates, etc. you will need)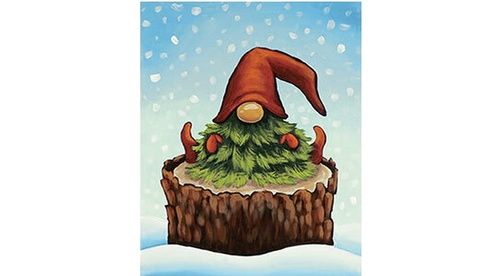 Tusk The Ultimate Fleetwood Mac Tribute November 5th
Friday 7:30-9:30pm | Flying Monkey Movie House & Performance Center | 39 Main St, Plymouth
Tusk is the number one Tribute to Fleetwood Mac in the world, bar none. No fancy tricks, no gimmicks, just five musicians recreating the music of Fleetwood Mac to perfection with note for note renditions that no other Fleetwood Mac tribute on the touring scene today can come close to duplicating. Tusk covers all the great hits of Fleetwood Mac, which has featured the talents of Mick Fleetwood, Christine and John McVie, Lindsey Buckingham, Stevie Nicks and others over the years. The five seasoned, well-respected musicians comprising Tusk have been making music together in various combinations and styles, in original outfits and in cover bands, for over twenty-five years.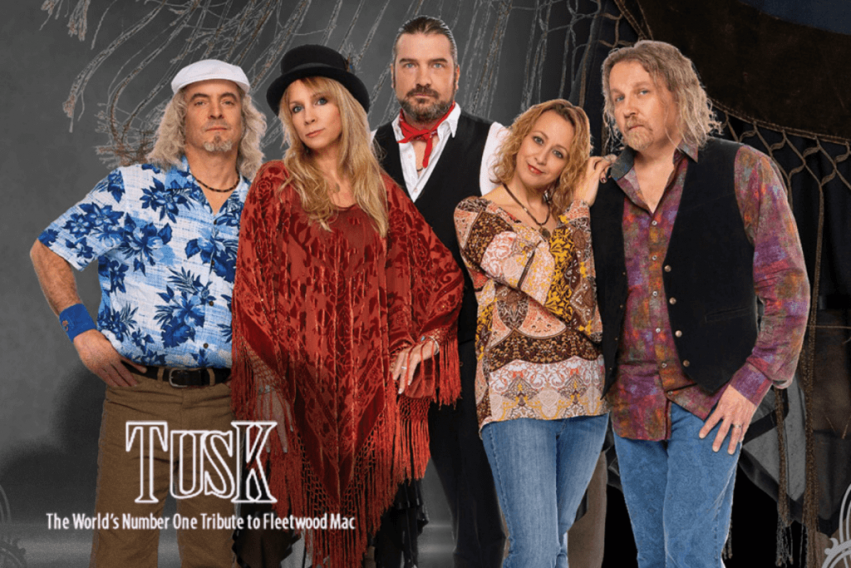 Public Skate November 6th
Saturday 12-1:30pm | Merrill Fay Arena | 468 Province Rd, Laconia
Public skating fun, rental skates available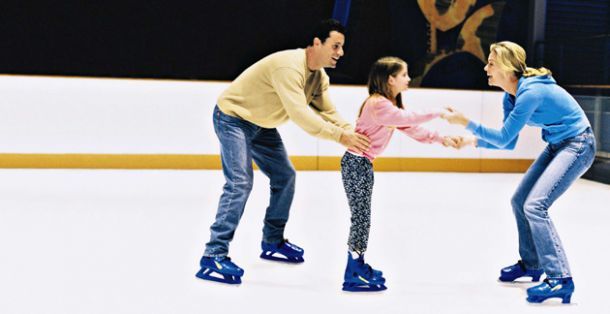 Silver Bells Arts & Crafts Fair November 6th-7th
Saturday & Sunday 10am-4pm | Tanger Outlets | 120 Laconia Rd, Tilton
Buy American Made Arts & Crafts! Fabulous Exhibitors!!
Sat 10-5 & Sun 10-4
Masks & Social Distancing Required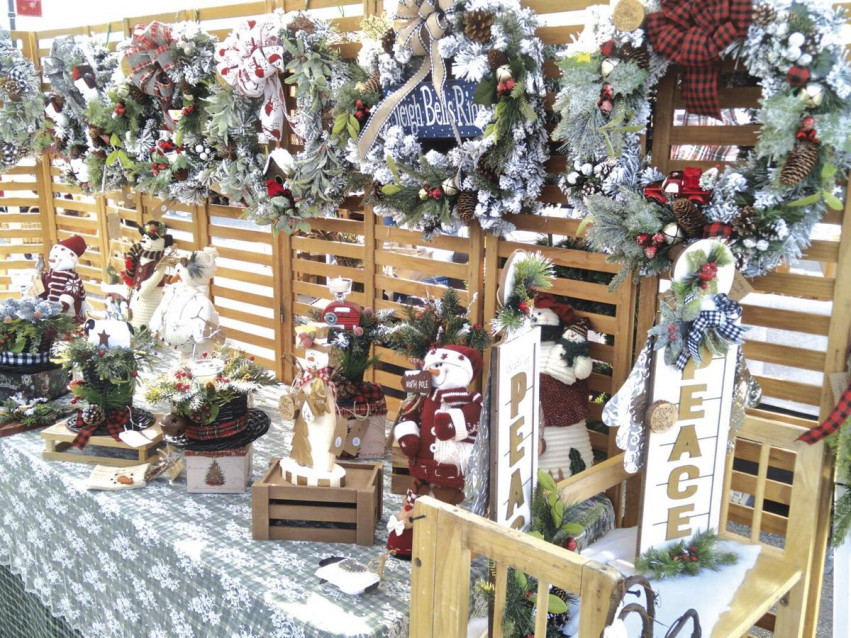 Lakes Region Bride Magazine Fall Bridal Show November 7th
Sunday 12-3pm | Church Landing at Mill Falls | 281 Daniel Webster Highway, Meredith
Planning a wedding, or looking to network with other wedding vendors? Join us on Sunday, November 7, 2021 from noon to 3 pm for the annual Lakes Region Bride Magazine Fall Bridal Show at Church Landing. This fabulous event will offer an afternoon of wedding planning fun and inspiration…and a chance to get your wedding shopping done in one place. Meet with the best wedding professionals in the area, from wedding flowers to photography to gowns, catering, cakes, rentals, table design ideas and much more. Register to win the cool prizes. The Grand Prize is a $1000 Gift Certificate to the Bridal Show vendor of your choice. Covid-19 protocols: We ask that you wear a mask if you are not vaccinated.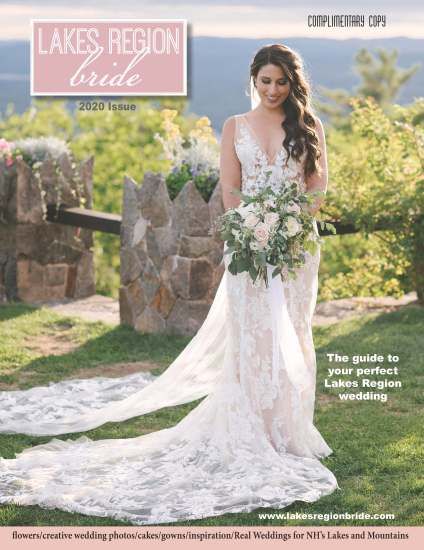 Mushroom Cooking Class November 7th
Sunday 2-4:30pm | New Hampshire Mushroom Company | 153 Gardner Hill Rd, Tamworth
Join Eric for some mushroom cookery. Try new recipe ideas, sample some mushroom dishes, take home mushrooms for cooking in your own kitchen. This class we will focus on fun holiday recipes to bring to gatherings. Impress your friends with specialty mushroom dishes.
$40 per person
Call to sign up at 603-323-0097.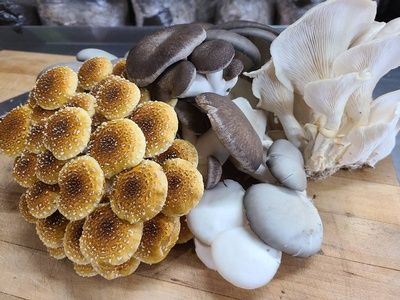 Selling Your Home?
Get your home's value - our custom reports include accurate and up to date information.
Get Home Value