Lake Life Local Events November 25th- December 1st
Black Friday Rail Jam November 29th
Friday November 29th 9am- 3:30pm | Gunstock Mountain Resort | 719 Cherry Valley Rd, Gilford
Skiers and Snowboarders: Burn off that hefty Thanksgiving dinner and come compete at the Black Friday Rail Jam! Our Park Crew will set up a handful of fun elements and will judge this friendly and supportive competition. First rail jam? No problem, come mix it up with us and get those beginner jitters out of the way! Seasoned veteran of park events? Awesome, show everyone how it's done! All ages and abilities are welcome.

All ages competition. Prizes awarded!

9-11am Registration in the Main Lodge
12 - 12:45pm Warm-up laps in the Park
12:45pm Riders meeting
1-3pm Competition
3pm Awards ceremony
Cost $10 registration (Season Pass holders); $30 registration (includes lift ticket for non-pass holders).
Cash only
Competitors under 18 must have written parental consent on waiver. Waivers filled out during registration.
Helmets required; spectators are encouraged to attend!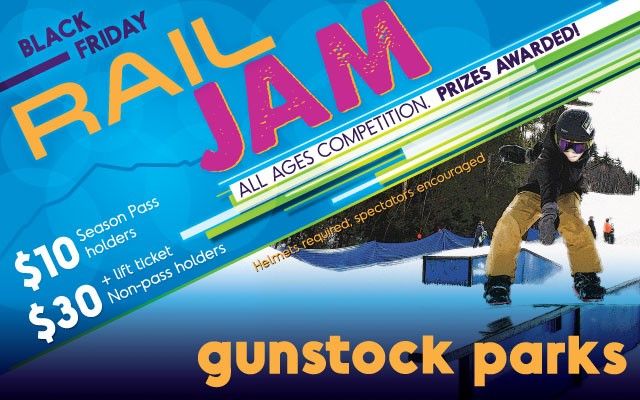 Thankful for a Home Open House November 29th
Friday November 29th 12-5pm| NH Humane Society | 1305 Meredith Center Rd, Meredith
This Black Friday, you are invited to visit us at the Shelter to meet our adoptable animals, shop for NHHS gear and a few local, pet-friendly vendors, and enjoy a bake sale and hot cider. If you are looking to adopt, we will have all of our adoption counselors on hand to help you through the process. If you are just looking for a few snuggles and some shopping and snacking to kick-off the holiday season, we'd love to see you! We'll also have a giant stocking hanging in the lobby if you'd like to bring in a donation for the animals. Our wish list can be found here: https://nhhumane.org/donate/wish-list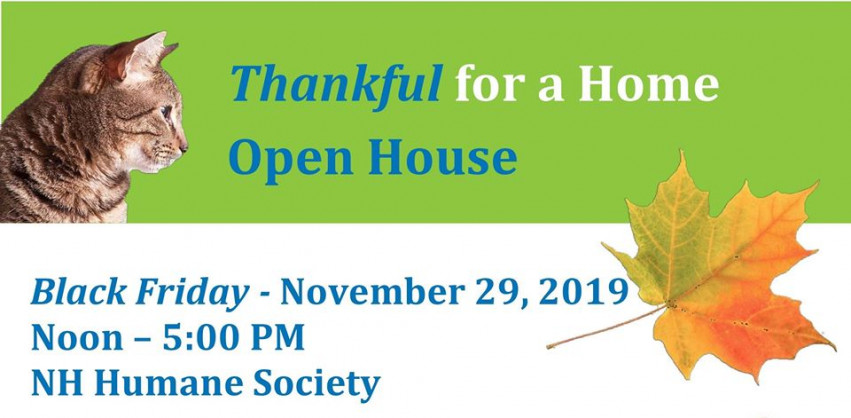 Christmas at Kellerhaus November 29th
Friday November 29th 12-4:30pm | Kellerhaus | 259 Endicott St N, Weirs Beach

Santa and Mrs. Claus are coming to Kellerhaus! Bring the kids to meet Santa and listen to Christmas stories from Mrs. Claus. There will be free cookies and punch. Santa will have a stocking stuffer for each child while supplies last. We will also have the ornament grab bag discount. Pull an ornament out of the bag and get anywhere from 5-50% on your total purchase. (does not include Maui Jim Sunglasses, Ice Cream or items already on sale)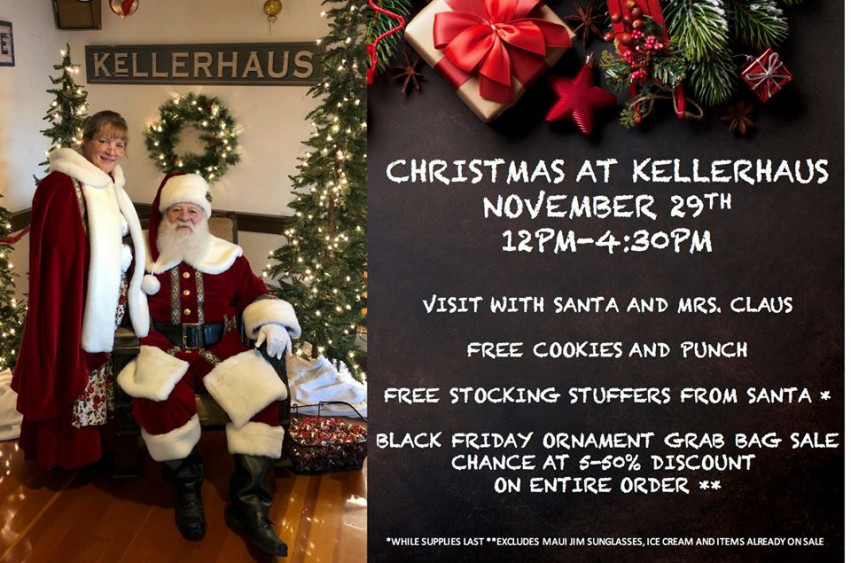 Orange and Black Weekend November 29th & 30th
Friday & Saturday November 29th & 30th| Laconia Harley | 239 Daniel Webster Hwy, Meredith
Have your Thanksgiving Hangover at Laconia H-D! Stuff the bag event for the first 20 customers on all city branded merch! Come see the new merchandise & parts for all your holiday needs, new bikes and we will be providing food all weekend, while supplies last! Nothing better than Black Friday at a Harley-Davidson dealership! Enter to win an IRONe bike just in time for the holidays! Stay tuned on our Facebook page for more details!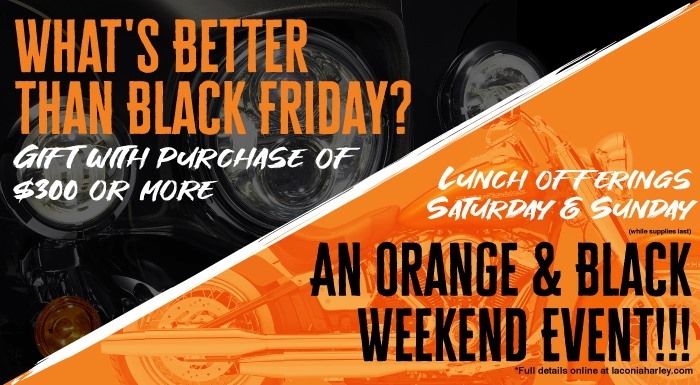 Wayfarer Holiday Pop Up Shop November 29th 8am- November 30th 12pm
Friday & Saturday November 29th & 30th 12pm | Wayfarer Coffee Roasters | 626 Main St, Laconia
Join us Friday 11/29 & Saturday 11/30 for our Wayfarer Holiday Pop Up Shop!

We've carefully curated some wonderful gifts - you'll want to keep some for yourself, too!

It's the perfect stop to buy your locally made and crafted holiday gifts!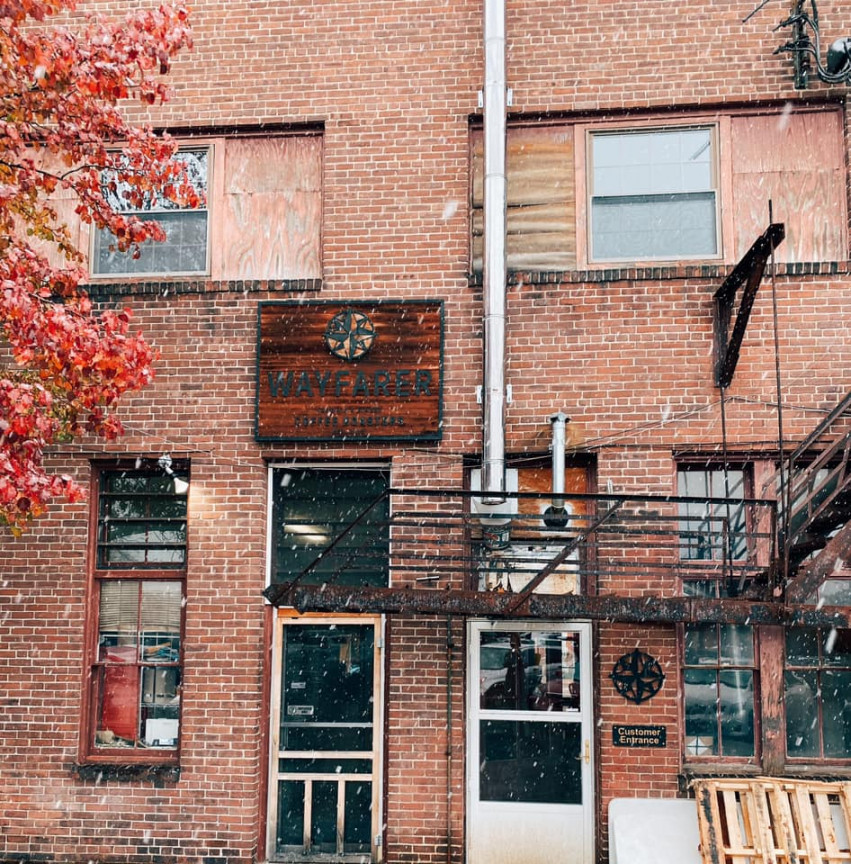 Fork in the Road- Cooking Classes- A Celebration of Apples November 29th- December 1st
Friday November 29th 3:30- Sunday December 1st 1pm| Manor on Golden Pond | 31 Manor Dr, Holderness
What tastes better than a dish that has apples in it or apples to compliment the dishes and just a place apple clafoutis. the dishes that you will create include Brie tart apples and calvados, pork tenderloin flavored with apples, cognac and cream, moules marinier with Saffron and apple Clafoutis.
Christmas at the Castle November 29th - December 1st
Friday - Sunday November 29th- December 1st 10am-4pm| Castle in the Clouds | 45 Old Mountain Rd, Moultonborough
Members:
Adults: $15.00
Children age 5-17: $8.00
Children 4 and under: FREE

Non-Members:
Adults: $20.00
Children age 5-17: $10.00
Children 4 and under: FREE

*Group discounts available*

Tour the Lucknow mansion, festively dressed for the holidays by creative businesses and designers to reflect their most nostalgic Christmas memories! Browse the Artisan Fair, have lunch at The Carriage House, visit with Santa, and have fun making crafts at this most-loved holiday event.

Tickets are available online and same-day admission is available in both the gift shop and the Carriage House until 3:00pm. Trolleys will depart the Carriage House for the mansion every 15 minutes through 3:15pm.

Groups of 20 guests or more can receive a discount when pre-registered at least 7 days in advance! Call 603-476-5414 if you're interested in learning more about Group Discounts for this special event.

THE CARRIAGE HOUSE RESTAURANT
OPEN 11:00AM – 4:30PM
Executive Chef Lisa Sharp will delight guests with delicious and comforting holiday meals. This seasonal, limited menu is one of a kind! Guests are more than welcome to join us for lunch only; admission is not required to access The Carriage House. Please note that we do not take reservations and seating is provided on a first-come, first-serve basis.

ARTISAN FAIR & SANTA CLAUS
10:00AM – 4:30PM & 10:00AM – 3:00PM
(LOCATED UPSTAIRS IN THE CARRIAGE HOUSE)
Warm up with some hot cocoa and tasty cookies in the Winnipesaukee Room as you browse beautiful items home-made by local artisans. This is the perfect place to find unique holiday gifts for loved ones! Don't forget to save time for a visit with Santa! Access to the Artisan Fair & visiting with Santa are FREE, as admission is not required to access The Carriage House.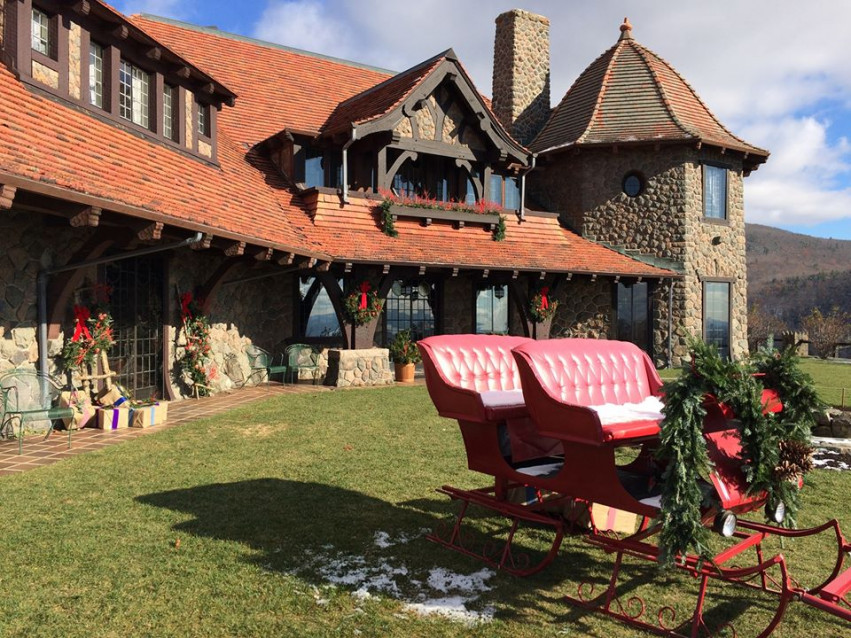 Small Biz Saturday Event November 30th
Saturday November 30th 10am-6pm | Farmhouse Furniture by Chic & Antique | 30 Main St, Meredith
10% off every item in the store (in stock only). Kringle Candles, home decor, farmhouse style furniture, antiques & more! Saturday only. We appreciate you choosing our small business.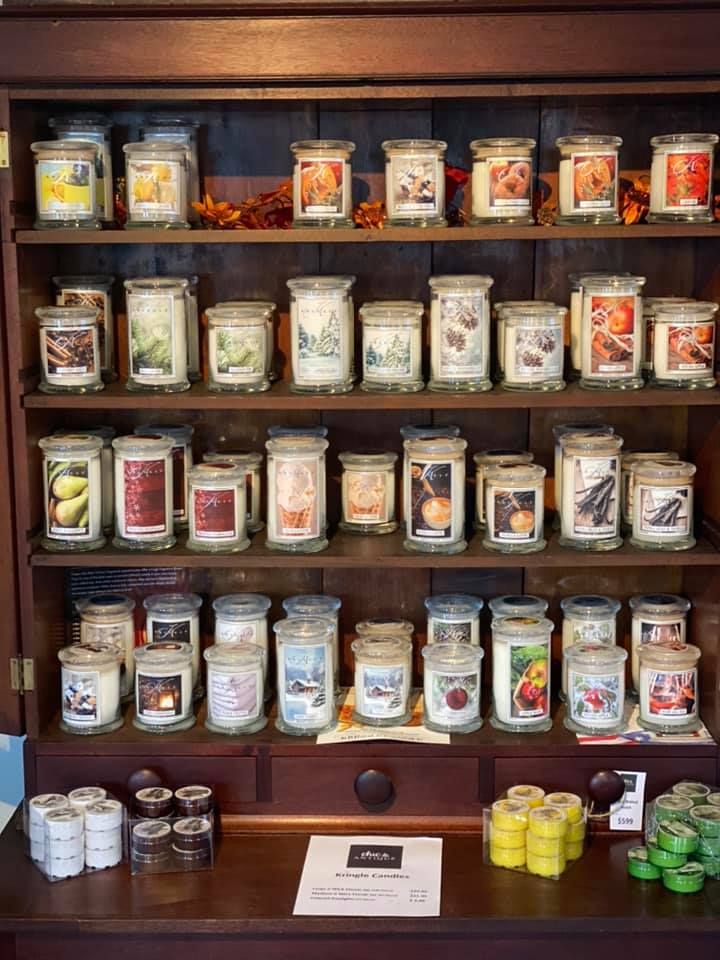 Ladies of the Lake Festival of Wreaths November 30th
Saturday November 30th | VFW Laconia Post 1670 | 143 Court St, Laconia
Come view all our beautiful and fun decorated, themed wreaths, buy tickets, then enter to win your favorites!
Lottery tree raffle! Selfie & photo area! Big Stan's Food Truck & more!
All to benefit the Pub Mania & Lakes Region Children's Auction!
If you would like to make/donate a wreath, contact Holly Ruggieri at [email protected]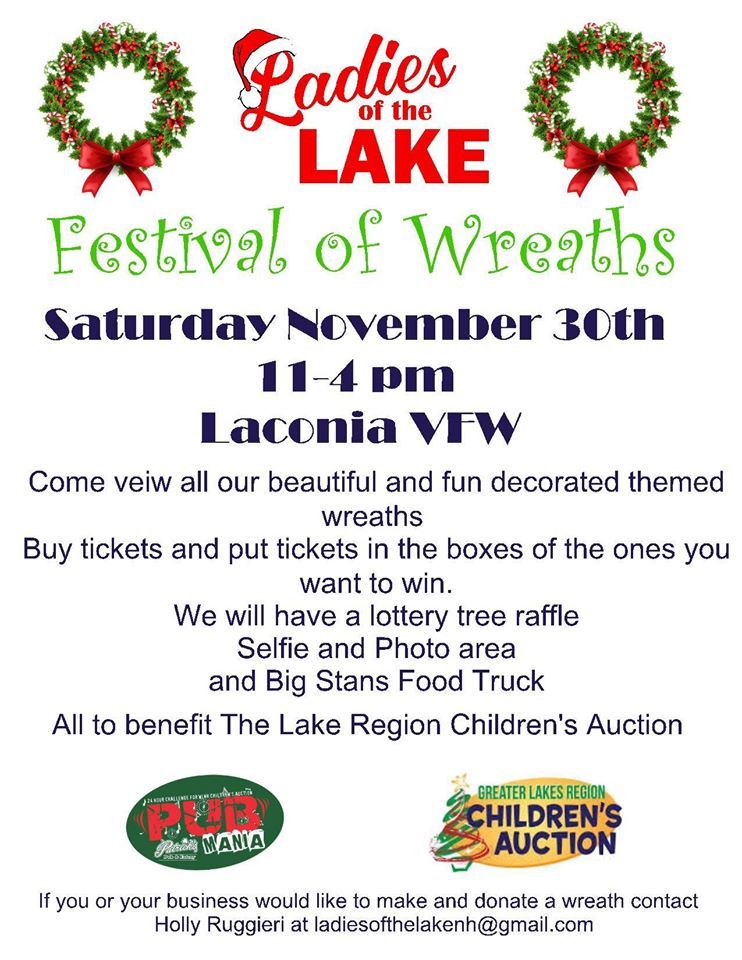 Belknap County Day November 30th
Saturday November 30th 8:30am-4pm | Gunstock Mountain Resort | 719 Cherry Valley Rd, Gilford
We love our locals! Bring proof of Belknap County residency to the mountain on Saturday, November 30th for $20 off a Winter Flex Pass (only $29)! This will get you 50% off lift tickets, lessons, and rentals all winter long with no blackout dates!

Be sure to also enter our Locals-Only Raffle for a chance to win a sweet prize!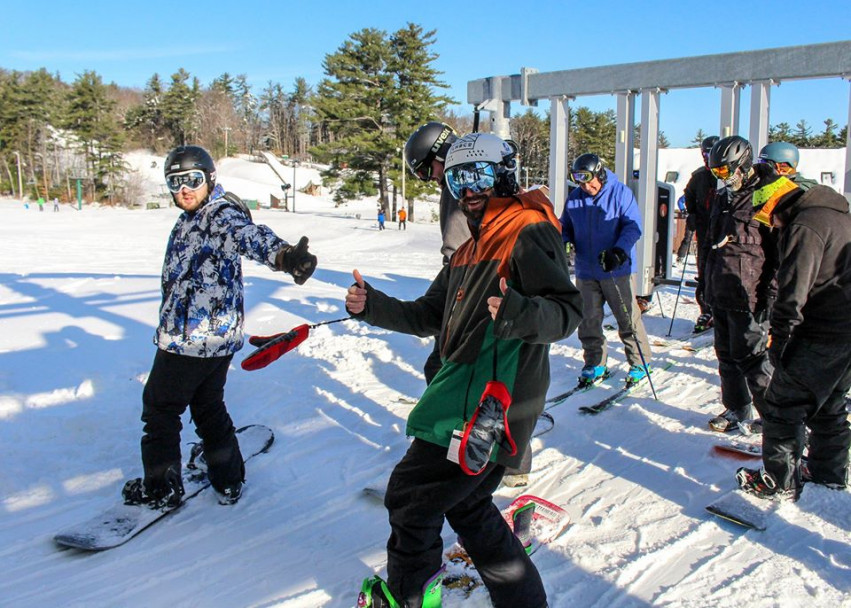 Wolfeboro Christmas Parade November 30th
Saturday November 30th 3-4pm | Wolfeboro
Welcome Santa Claus as he returns to Wolfeboro traveling in the festive Christmas in Wolfeboro Parade.

https://www.wolfeborochamber.com/events/christmas-in-wolfeboro

Gather up your friends, family or your team at the office to enter the parade and be a part of this magical tradition. Participants will be greeted by a huge crowd of enthusiastic spectators.

Clearlakes Choral will be caroling at the Community Christmas Tree and immediately following the parade, Santa will use his magic to light the tree.

After the tree lighting, Santa Claus will open Santa's Hut for visiting hours. It is a cozy, warm and beautifully decorated hut. Just right for capturing those precious memories.

In addition to ongoing visiting hours with Santa, highlights during month-long Christmas in Wolfeboro include the December 14th Breakfast with Santa, and Christmas Spirit Open House.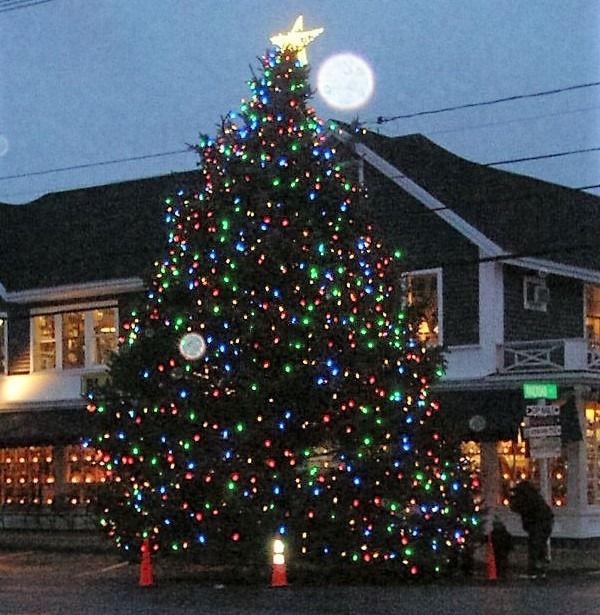 Light- Up Laconia Holiday Parade Sunday December 1st
Sunday December 1st 4:30-5:30pm | Downtown Laconia
Celebrate Laconia introduces the Light-Up Laconia Holiday Parade! Kicking off the holiday season for the city bringing holiday cheer in the form of festive floats and dancing elves - inviting family and friends to join the festivities in the downtown. Jolly ol' Santa will countdown to the grand illumination of the city with the annual lighting of the tree … which will prompt Laconia businesses and residents to turn on their lights and "Light-Up Laconia."

Interested in being part of the parade? Find more details and the parade application on our website: celebratelaconia.org/2019-light-up-laconia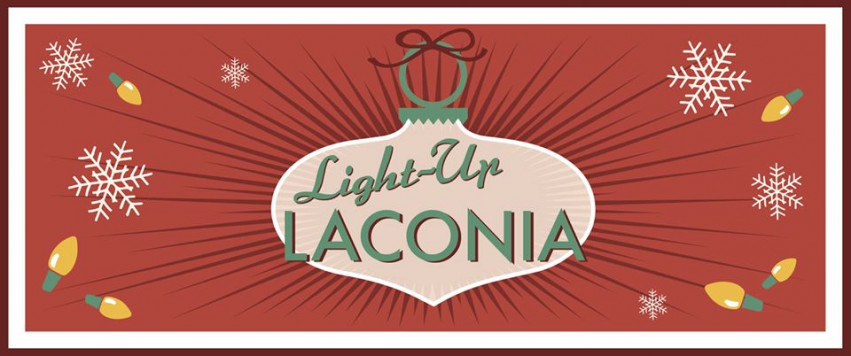 Ornament Painting Extravaganza $22 December 1st
Sunday December 1st 4-7pm | Art Escape | 636 Union Ave, Laconia
During this festive ornament painting party each person will be allowed to paint up to 8 ornaments each! So go crazy and paint, paint, paint! All ornaments must be painted during the 3 hour event. We will be serving hot cocoa, apple cider and cookies.

This is not a drop off program each person attending must register.

People will have the choice of painting their ornaments in either all glaze or all acrylics.
Acrylics are sprayed glossy with the option of glitter and taken with guests the same day.
Glaze is fired in our kiln and ready for party host to pick up in 7 days.

Cost of the class is $22. (includes 8 ornaments and refreshments) Class runs from 4pm - 7pm.

Do you have a group that would like to sit together? Please make sure at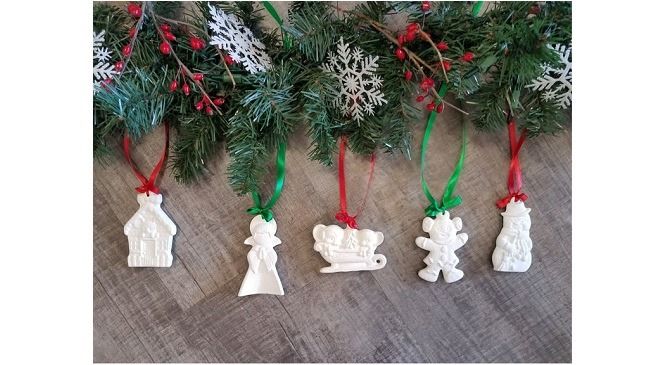 Selling Your Home?
Get your home's value - our custom reports include accurate and up to date information.
Get Home Value