Lake Life Local Events November 29th- December 5th
Game Time Trivia at Hobbs Tavern November 29th
Monday 7-9pm | Hobbs Tavern | 2415 White Mountain Hwy, West Ossipee
Swing by Hobbs Tavern on Mondays at 7pm for Game Time Trivia. Great Prizes!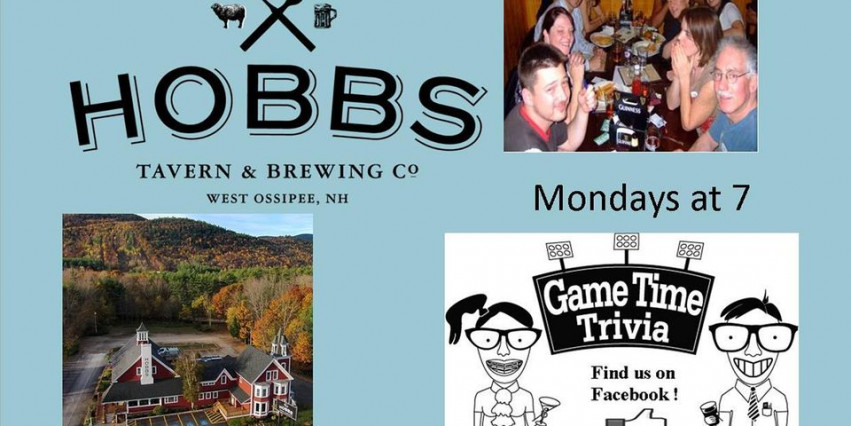 Wine Down Wednesday December 1st
Wednesday 5:00pm | Common Man Restaurants
Please join us every Wednesday after 5 p.m. at one of The Common Man restaurants and enjoy half off select bottles of wine with any food purchase. Reserve wines $50 or more are 30% off. Ask your server for details!
The Common Man family of restaurants has locations all over New Hampshire! Find a location in your area.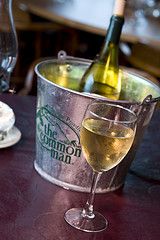 Wolfeboro Festival of Trees December 2nd
Thursday 6-8pm | Wright Museum | 77 Center St, Wolfeboro
The Festival of Trees is optimistically planning to celebrate the twenty second Wolfeboro Festival starting on December 2, 2021. The 2020 Festival of Trees was cancelled because of the Covid-19 pandemic but plans are underway to move ahead this year with a constant eye to safety first.
The Wolfeboro Festival of Trees is an annual charity benefit featuring more than sixty five trees, uniquely decorated by area businesses and organizations, and displayed on two levels at the Wright museum. In addition to the trees, the exhibit features continuous entertainment and light refreshment.
The Preview Gala is a well attended cocktail reception that both opens the exhibit and ushers in the Wolfeboro holiday season. Wine and beer are provided and local caterers and restaurants serve samples of their best fare.
Tickets and more info here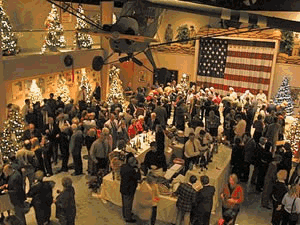 Judy Collins at The Flying Monkey December 2nd
Thursday 7:30-9:30pm | The Flying Monkey | 39 South Main St
Judy Collins has long inspired audiences with sublime vocals, boldly vulnerable songwriting, personal life triumphs, and a firm commitment to social activism. In the 1960s, she evoked both the idealism and steely determination of a generation united against social and environmental injustices. Five decades later, her luminescent presence shines brightly as new generations bask in the glow of her iconic 55-album body of work, and heed inspiration from her spiritual discipline to thrive in the music industry for half a century.
Judy's most recent collaboration with her as a singer-songwriter is the 2019 album Winter Stories, including critically-acclaimed Norwegian folk artist Jonas Fjeld, and masterful bluegrass band Chatham County Line. Winter Stories, is a collection of classics, new tunes, and a few surprises, featuring spirited lead vocal turns, breathtaking duets, and Judy's stunning harmony singing.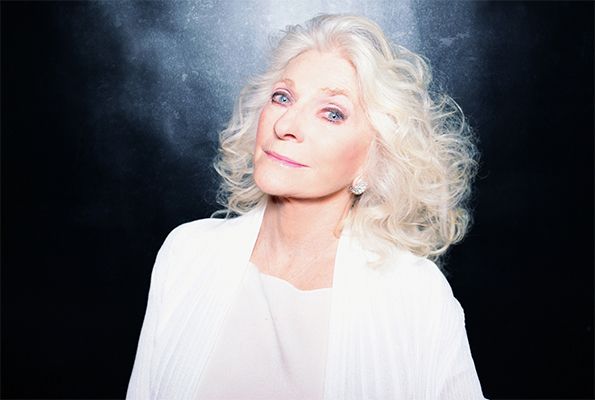 Franklin Falls Holiday Stroll December 3rd
Friday 3:30-8pm | Downtown Franklin, Franklin
The City of Franklin and Franklin Falls Business Group are excited to announce the First Annual Franklin Falls Holiday Stroll on Friday, December 3rd from 3:30pm – 8:00pm in Downtown Franklin. Many community organizations are joining together to bring this event to Franklin Falls. Please join us for this very festive event featuring the Annual Christmas Tree Lighting, Christmas Storytime, Lights of Memory, a Holiday Craft Loft, Elf The Musical, Christmas Caroling and much, much more.
More information here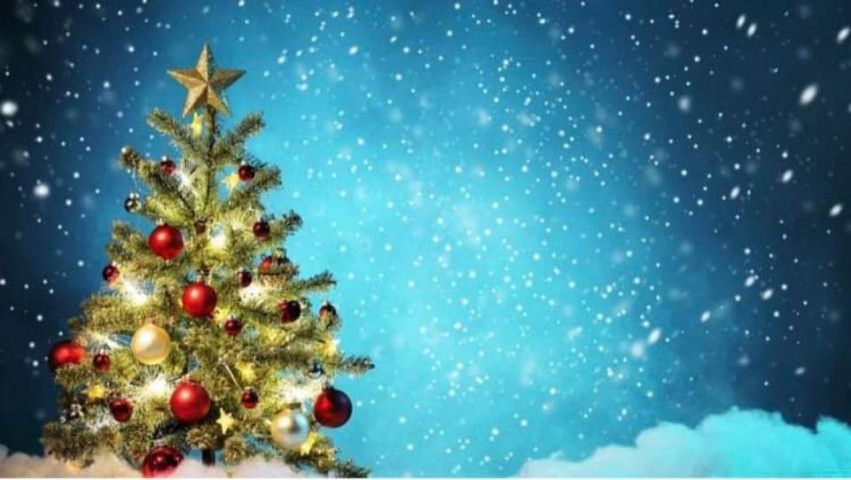 Lakes Region Christmas at Winnipesaukee Playhouse December 3rd-5th
Friday & Saturday 7:30pm, Saturday & Sunday 2:00pm | The Winnipesaukee Playhouse | 33 Footlight Cir, Meredith
Tickets are now on sale for this very special event! Join Meredith's own Teghan Marie Kelly (MAMMA MIA! and many more!) and her talented friends for a concert of favorite holiday songs!
Featuring Marcus Wells (DANI GIRL, "MASTER HAROLD"… AND THE BOYS), Liz Neitge (GHOST THE MUSICAL), Patrick Clark (MAMMA MIA!), and Ellouise McGonagle (MAMMA MIA! and too many pantos to count!). With Shoshana Seid-Green (HOOLIGANS AND CONVICTS, MAMMA MIA!, and more!) on the piano!
With Donations & Proceeds Benefiting the Greater Lakes Region Children's Auction
For tickets call (603) 279-0333 or visit www.winnipesaukeeplayhouse.org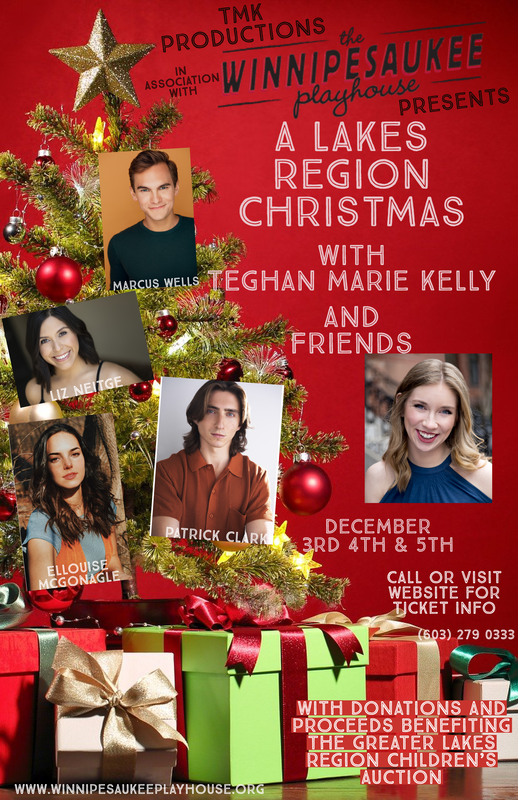 1st Annual Gingerbread House Decorating Contest December 4th
Saturday 9am-5pm | Meredith Community Center | 1 Circle Dr, Meredith
COMPLETED HOUSES DROPPED OFF 12/3, 5PM-7PM
Rules, Definitions and FAQ:
You will complete your Gingerbread House at home and bring it to the Meredith Community Center gymnasium on Friday December 3 between 5pm and 7pm. All houses will be displayed from 9am to 5pm on Saturday December 4; the public & judges will vote during this time, ballots are counted at 5pm and winners will be declared by 5:30pm. All houses will need to be carried out of the gymnasium by 6:30pm as there is another event in the room early the next morning! Any remaining houses at 7:10pm will be discarded.
Categories:
Child(ren) 1-10 years old, with adult supervision
Teen(s) - no adult assistance
General, Teams & Families
Business - Must have a theme related to the business!
Advanced/Professional - no prefab kits allowed
Rules:
All houses must be placed on a 1/2" or 3/4" base (i.e. plywood) no larger than 18"x18" with no legs/riser. All decorations must be 100% edible; non-edible decorations CAN be used to decorate the base only. Kits are allowed in all categories except Advanced.
Contest Awards & Prizes
A panel of judges will determine awards for Best Gingerbread House in each of 5 categories;
winning houses selected based on appearance, technique and skill, creativity and difficulty.
The Children's category winner receives a $25 cash prize & two $20 token cards to FunSpot
The Teen category winner receives a $25 cash prize & $50 gift card to FunSpot
The General, Teams & Families category winner receives a $100 cash prize and three $20 token cards to FunSpot
The winner of the Business category receives a 1/4-page ad space in the Laconia Sun valued at $125 and coverage post-event.
The Advanced category's creation will be photographed & featured in a full page digital ad in the Sun, heavily promoted post-event, and more surprise treats!
The People's Choice Award will be chosen by raffle - your ballot entry is a chance to win!
Entry Fee (donation):
Child(ren) - Entry fee $10
Teen(s) - Entry fee $10
General, Teams & Families - Entry fee $15
Business - Entry fee $25
Advanced/Professional - Entry fee $25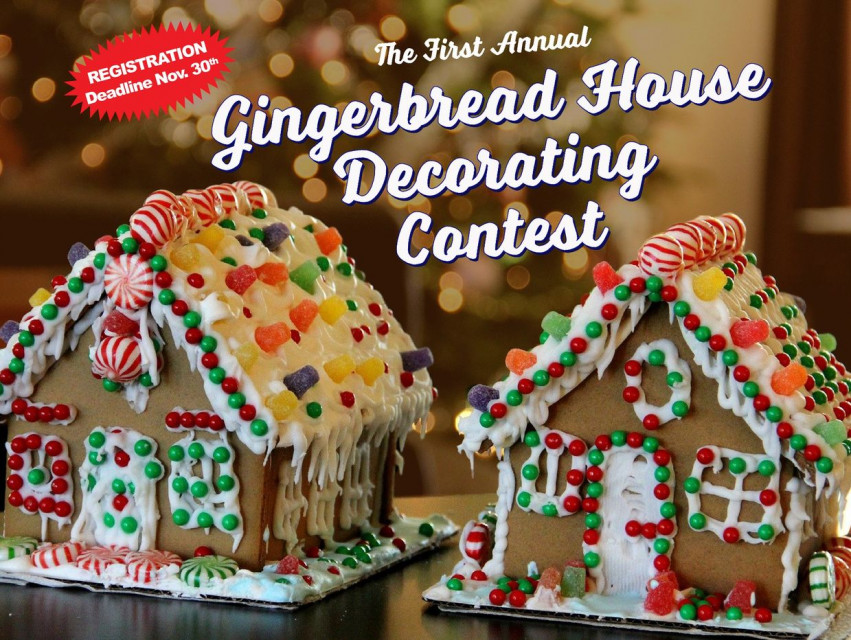 Gift of Lights at NH Motor Speedway November 29th-December 5th
Daily, 4:30-9:00pm | New Hampshire Motor Speedway | 1122 Rt 106 North, Loudon
It's time for New Hampshire Motor Speedway to trade in the checkered flags for more than 3.5 million twinkly LED lights for the 11th annual Gift of Lights, open Thursday, Nov. 25, 2021 (Thanksgiving) through Sunday, Jan. 2, 2022 (4:30-9 p.m. Sundays – Thursdays & 4:30-10 p.m. Fridays & Saturdays, depending on weather conditions).
The 2.5-mile drive-thru light show shines bright with 3.5 million lights, a 150-foot RGB Tunnel of Lights & fun scenes including the Three Little Pigs, Goldilocks, Mother Goose, Jack Be Nimble, Deer Beach Vacation & a package wrapping machine. Over 650 hours go in to setting up more than 520 displays & 80 different scenes each year, which also includes the popular 12 Days of Christmas scene & the fan-favorite 130-foot long infield entrance & exit Tunnels of Lights made up of over 25,000 lights.
Tickets are on sale now for $30-35 per car load and $60 per limo/bus.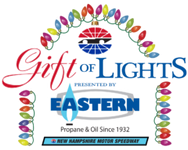 Holiday Open House at Mill Falls December 5t
h
Sunday 12-4pm | Mill Falls Marketplace | 312 Daniel Webster Hwy, Meredith
Enjoy Festive Decorations, A Strolling Santa and Horse Drawn Wagon Rides.
Enter to Win- A $500.00 Shopping Spree to Marketplace Shops & Restaurants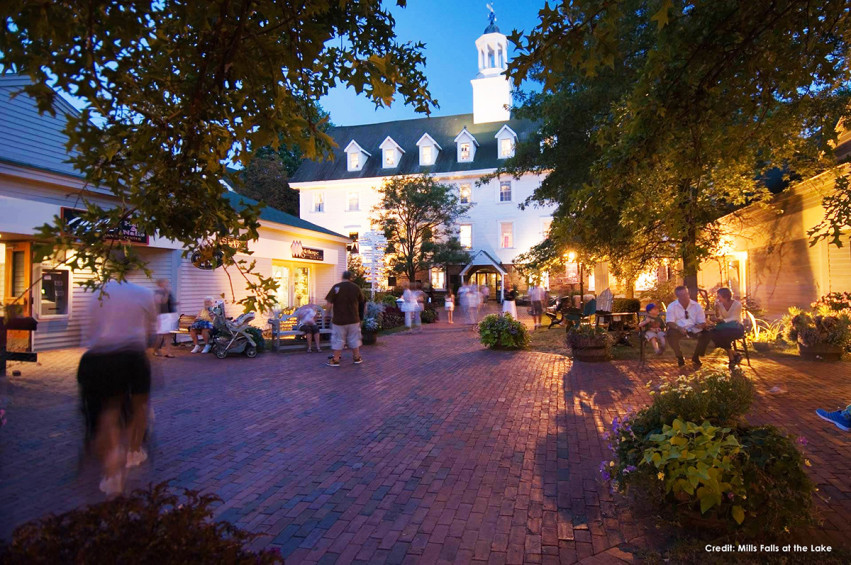 Christmas in the Village December 5th
Sunday 12-4pm | Main St, Meredith
Christmas tree lighting at 4pm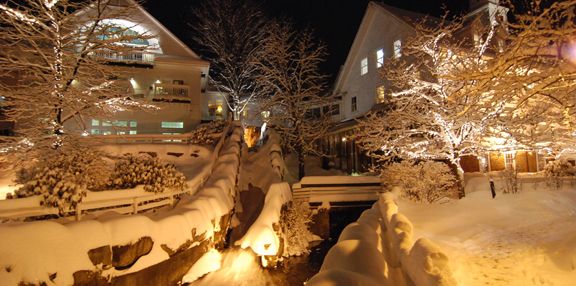 Selling Your Home?
Get your home's value - our custom reports include accurate and up to date information.
Get Home Value