Lake Life Local Events October 16th - October 22nd
Wing Night at Tower Hill October 17th
Monday 5pm-11:45pm | Tower Hill Tavern | 264 Lakeside Ave Laconia
Jumbo wings with choice of sauce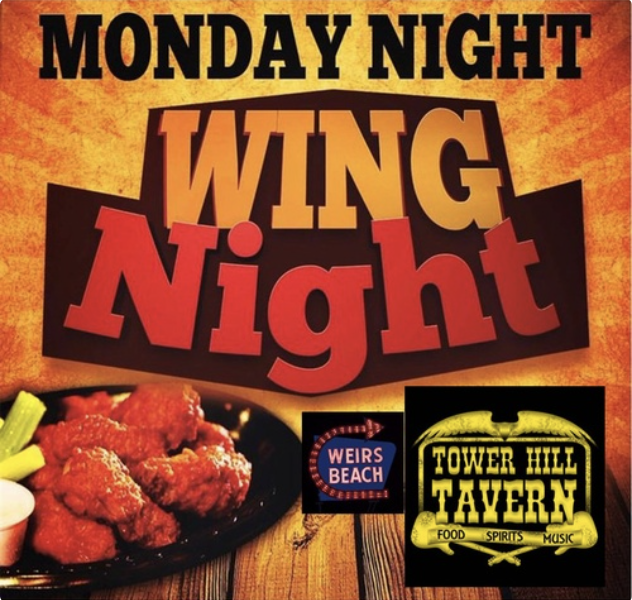 Open Mic at Patrick's October 17th
Monday 6pm-8pm | Patrick's Pub & Eatery | 18 Weirs Road Gilford
Paul Luff hosts an evening of fantastic open mic music. Please contact Paul Luff at [email protected] to reserve a spot to perform. It's a great night with many talented musicians from 6pm-8pm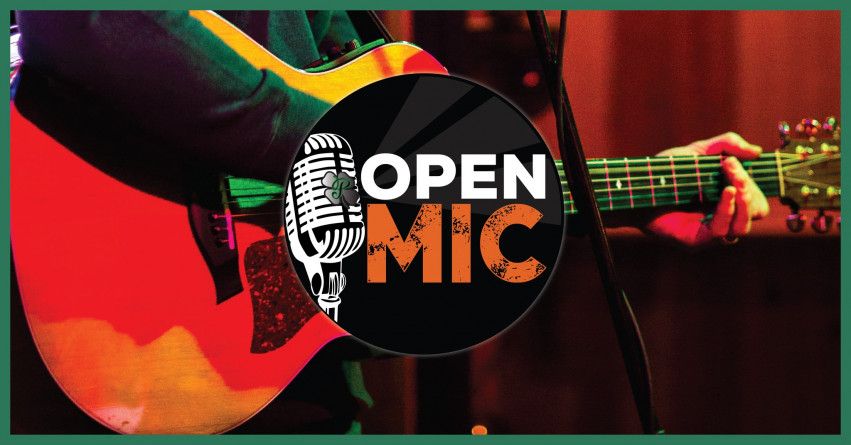 Fall Special Train Ride
October 20th, 21st, 22nd
Monday, Friday, Saturday, & Sunday 11am - 3pm | Meredith Station | 154 Main Street Meredith
Departure Time: 11:00AM
Please arrive 30 minutes prior to departure time
Advance Reservations Required | visit www.hoborr.com to purchase today
Our popular 4-hour Fall Special departs Meredith Station at 11:00AM and proceeds north where we'll travel up and over Ashland Summit. We'll then cross the Ashland High Trestle, pass through the Bonnie Brae Deer Farm and the Glove Hollow Christmas Tree Farm in Bridgewater before arriving in Plymouth, NH.
The Common Man Inn & Spa, located in Plymouth's North End is our destination. Once there, we'll step off the train and gather in the dining room to enjoy a tasty, hot buffet lunch. Following lunch, you're welcome to explore the Common Man Inn's extensive Gift Shop which is filled with NH-made products before returning to the train.
Hot Buffet Menu (items subject to change): Hot Soup, Roast Turkey, Stuffing, Mashed Potatoes, Gravy, Cranberry Sauce, Butternut Squash; Meat Lasagna; Veggie Stir Fry & Rolls & Butter. An assortment of fresh baked cookies will be on each table for dessert. A variety of chilled, bottled soft drinks & water as well as hot tea & coffee will also be available.
When lunch is over, we'll depart the Common Man Inn & Spa and proceed south through Plymouth and Bridgewater again before stopping in Ashland, NH at the restored Boston, Concord & Montreal Railroad Station. Upon arrival, members of the Ashland Historical Society, dressed in 1860's attire, will greet us and provide guided tours of their historic station.
Following the guided tours in Ashland, we'll re-board the train for the final time, then continue south over Ashland Summit, pass Lake Waukewan and make our way to Meredith Station where we'll arrive just after 3:00pm.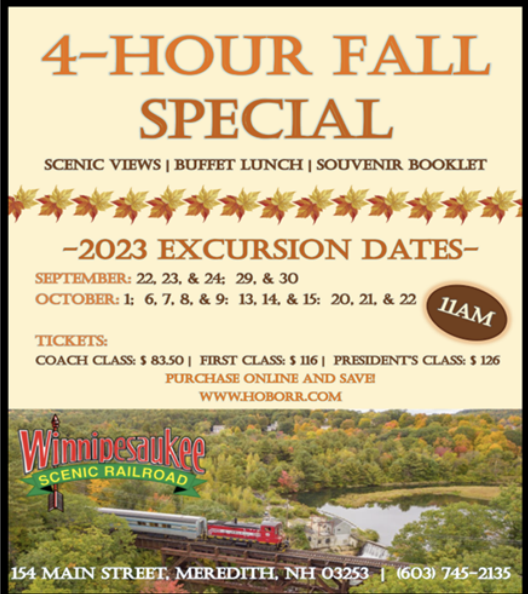 Trivia Night at Tower Hill October 18th
Wednesday 7pm-9pm | Tower Hill Tavern | 264 Lakeside Ave Weirs Beach
Team Play Trivia every Wednesday Night!
Game Time Trivia hosts a great version of general Knowledge trivia including Music and entertainment questions. Prizes for top 3 teams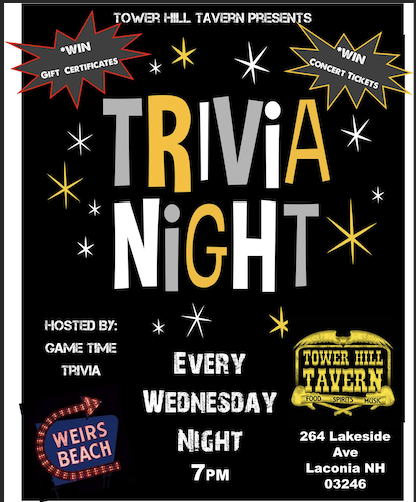 Lakes Region Moonlit Masquerade Sat 21st
Saturday 21 at 7:00pm|Lakeport Opera House|781 Union Ave, Laconia
This year, we are excited to bring the event to the historic Lakeport Opera House in Laconia, an elite venue offering a blend of high-end style and historic charm. Party-goers will dance to the music of the Jodie Cunningham band, enjoy sumptuous food and beverages, and take their chances on exciting raffle items. Elegant masks are not required, but enthusiastically encouraged!
Sponsorship opportunities are available for this event. There are a variety of categories and levels of sponsorship including prominent event signage, VIP parking spaces, and even a signature cocktail!
With your help, we can ensure that victims of human trafficking in New Hampshire and neighboring areas have a safe space to recover and repair. By supporting Brigid's House, you are helping build a stronger community, one survivor at a time.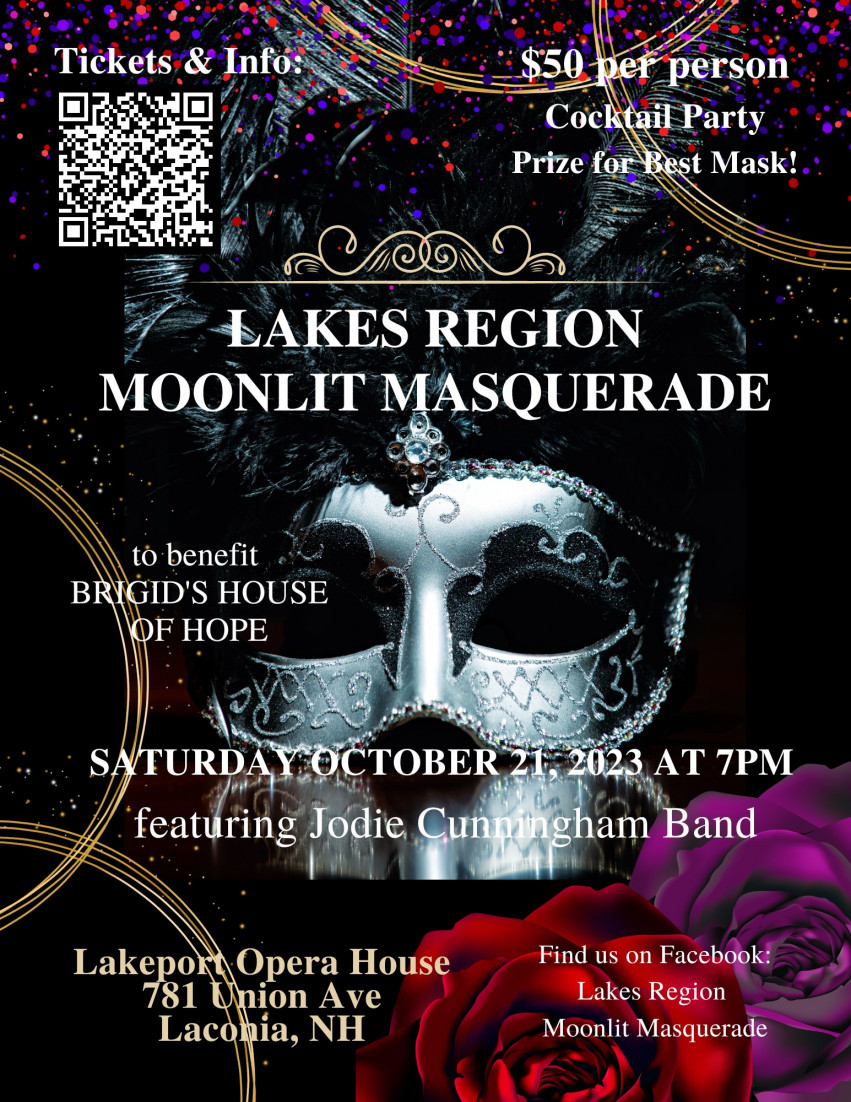 Haunted Corn Maze October 19th, 20th, 21st
Thursday, Friday & Saturday 7pm-9:30pm | Beans and Greens Farm | 20 Main Street Meredith
HAUNTED CORN MAZE!!! 7-9pm
THURSDAY FRIDAY & SATURDAY!! Get into spooky season at the Haunted Corn Maze open 7-9:30pm


Biergarten will be open during

come for dinner then enjoy the haunted maze with the whole family!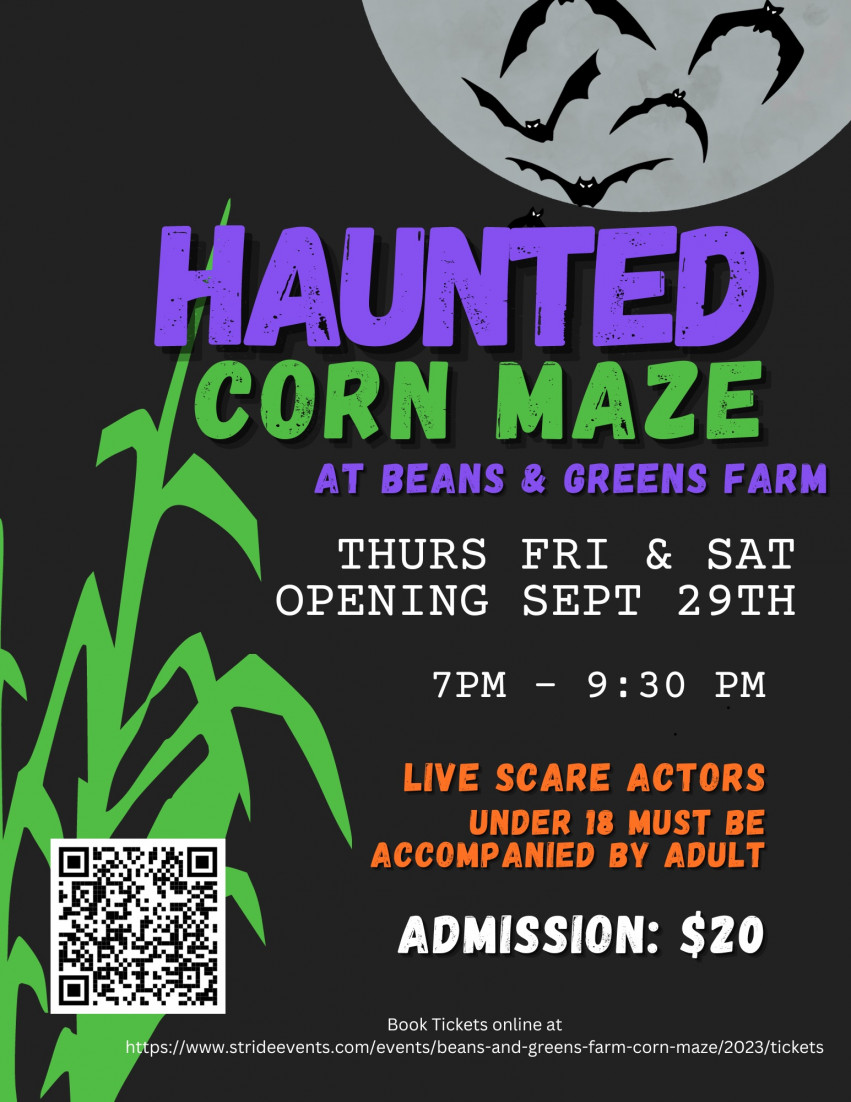 Lakes Region Autumn Fest Oct 21st
Saturday 10am-4:00 pm | Airport Commons Plaza | 9 Old Lakeshore Road, Gilford
Be sure to bring the whole family over to the Airport Commons on October 21st for a ton of fun!
Activities include:
FOOD & DRINKS
BOUNCE HOUSE
OBSTACLES & GAMES
FACE PAINTING
PUMPKIN PAINTING
LIVE MUSIC AT 12 PM
BREW TENT
CONCERT TICKETS - 93.3 THE WOLF
RAFFLES & PRIZES
(PROCEEDS GOING TO GILFORD PUBLIC SCHOOLS)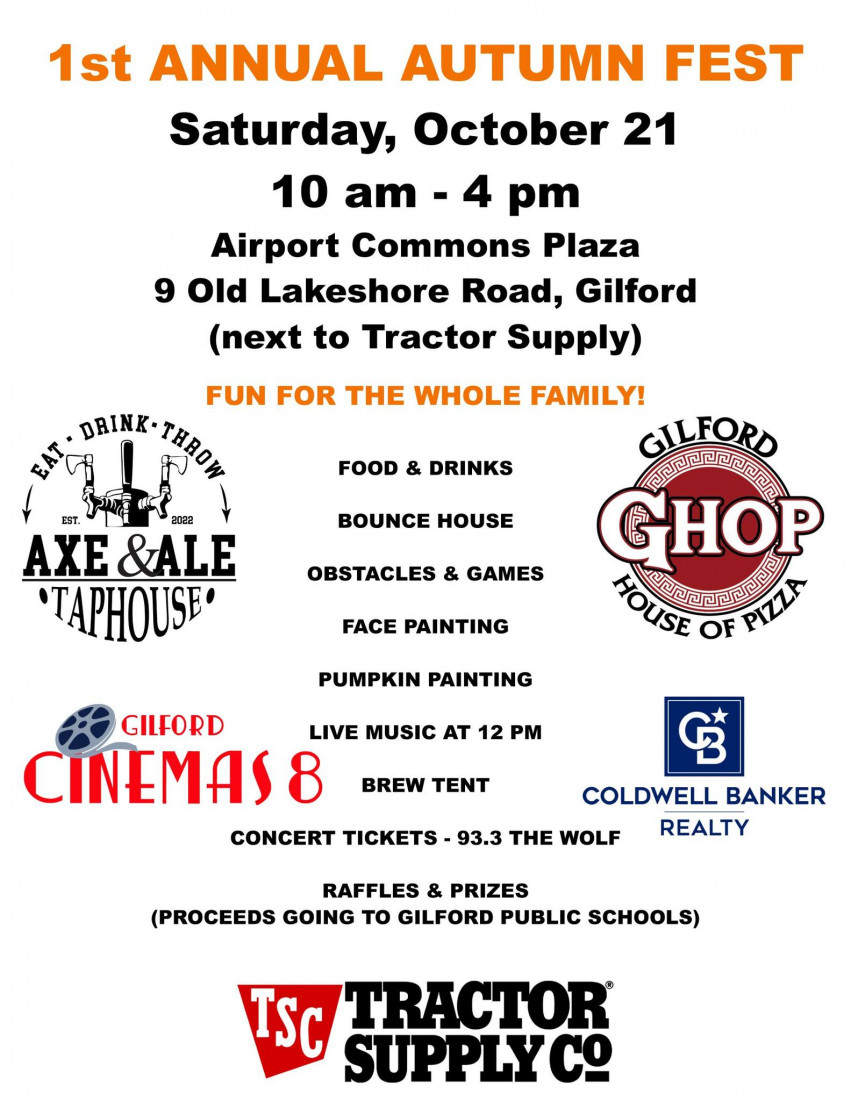 Selling Your Home?
Get your home's value - our custom reports include accurate and up to date information.
Get Home Value