Lake Life Local Events September 19th-25th
Food Truck Tuesday with Makn Ends Meat and Pours & Petals Sept 20th
Tuesdays 11am-2pm | Lake Life Realty HQ | 87 Whittier Hwy, Moultonborough
Benefiting the Lakes Region Chamber of Commerce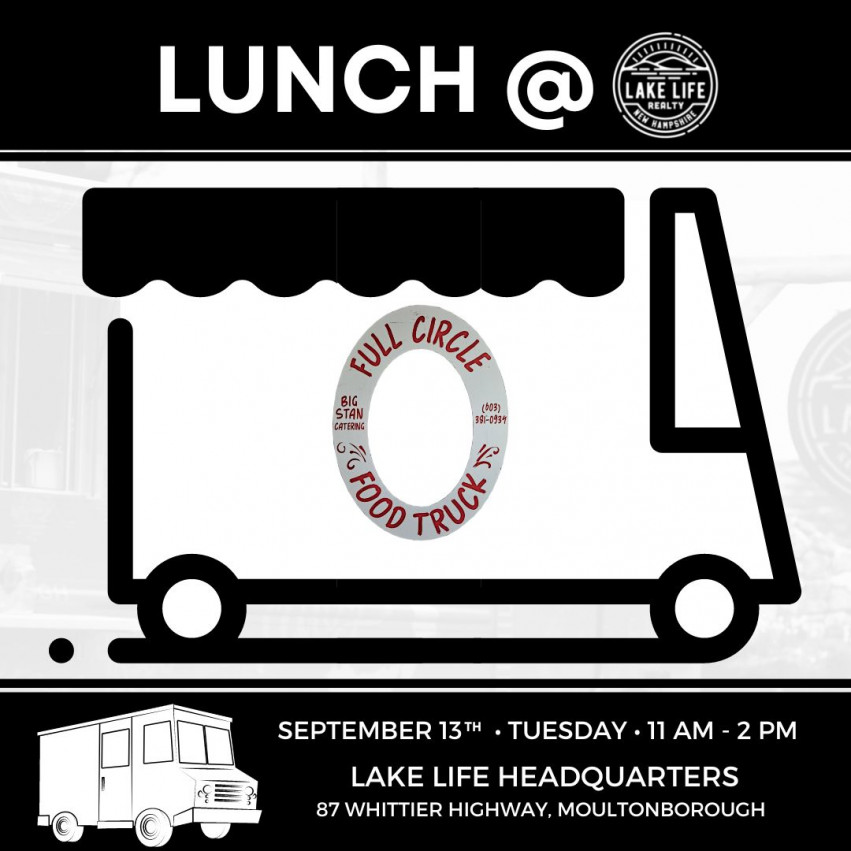 Chamber Connections September 22nd
Thursday 5-7pm | Lake Life Realty HQ | 87 Whittier Hwy, Moultonborough
Join us September 22nd 5-7pm for this Chamber Connections event hosted by the Meredith Chamber in collaboration with Lake Life Realty and Stephens Landscaping Professionals.
Come check out the new pavilion space at Lake Life, enjoy signature lemonades from Pours & Petals food truck, charcuterie board from Boarded Creations and have meaningful conversations for an evening of networking!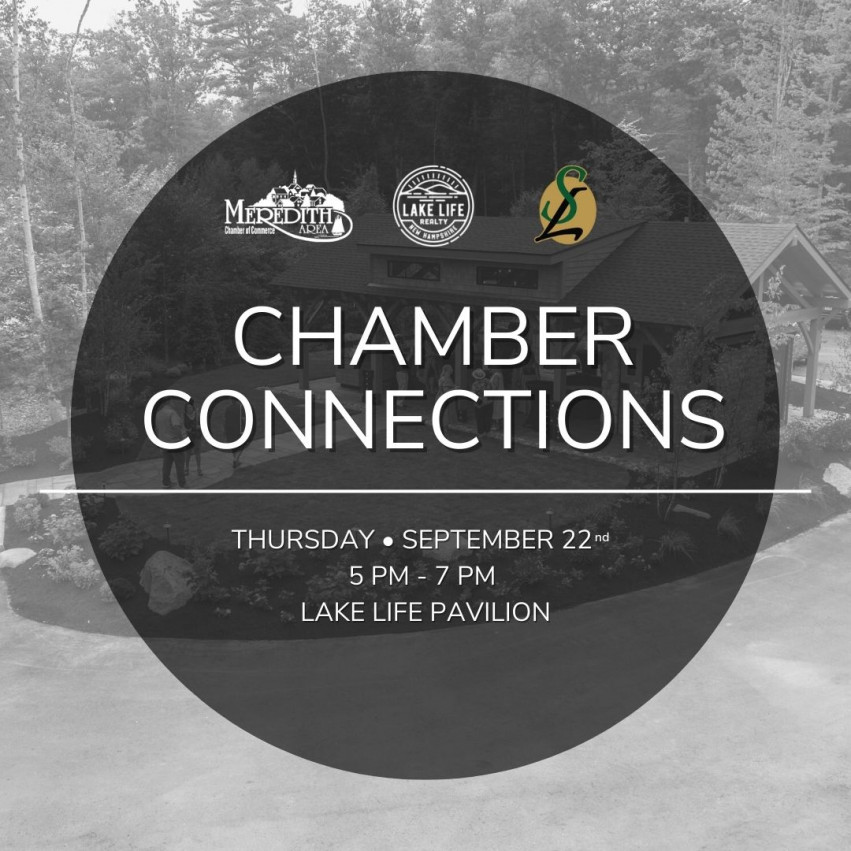 Adventure Time Trio September 22nd
Thursday 6-9:30 | Hermit Woods Winery | 72 Main St, Meredith
The Adventure Time Trio is an energetic, modern jazz trio drawing from Brooke Sofferman's extensive original material.
$25

Line Dancing September 23rd
Friday 7-9pm | Tower Hill Tavern | 264 Lakeside Ave, Weirs
Learn how to line dance!
Upstairs Tower with Sharon Atwood.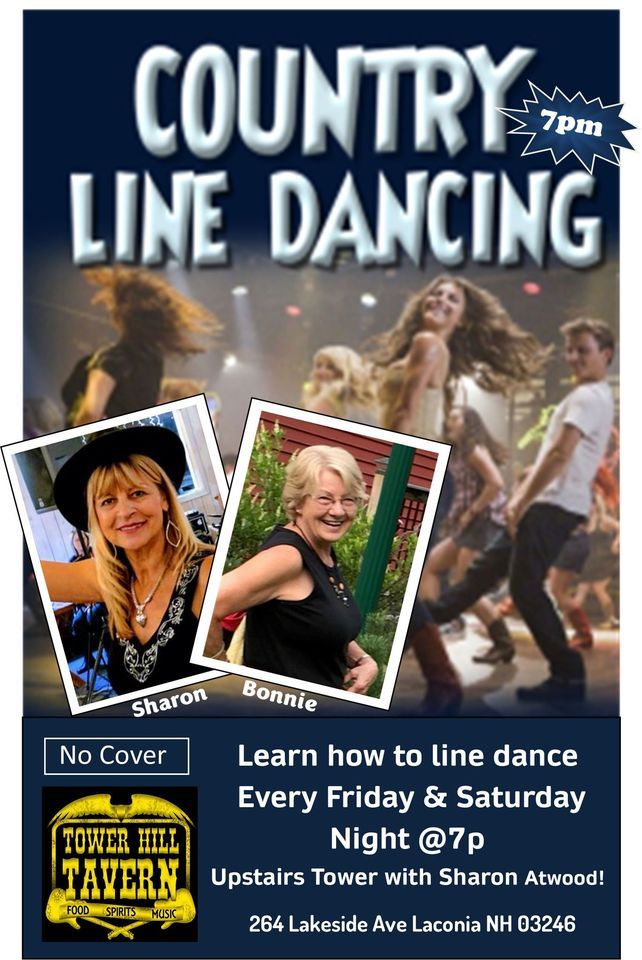 Dragon Boat Festival benefiting Gilda's Club NH September 24th
8am-5pm | Weirs Beach/Endicott Rock Park | Lake Winnipesaukee
Dragon Boat racing at Weirs Beach/Endicott Rock Park and Lake Winnipesaukee.

Go to www.gildasclubnh.org for team registration

5K Run & Walk to Fight Back Against Parkinsons September 24th
Saturday | Downtown Gym | Laconia
Rock Steady Boxing Lakes Region & Downtown Gym presents this 5k Walk or Run.
$25 race fee + $2.45 sign up fee
Registration ends September 22nd at 11:59pm

Veterans Count Red, White & Brew September 24th
Saturday 12-4pm| Funspot | 579 Endicott St, Laconia
Join us at the 6th Annual Red, White & Brew to benefit NH service members, veterans and their families! Enjoy craft beer, wine, food, car show, auction, raffles, live music from The Bob Pratte Band, and more!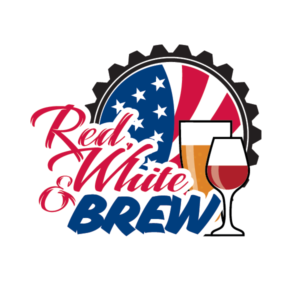 Oysterfest September 24th
Saturday 11am-8pm | Bar Salida | 21 Weeks St, Laconia
Please be on the look out through our social media platforms for updates as they come in. Ticket purchase guarantees entry as space is limited. You will also be automatically entered into our raffle drawings! Believe us, you'll want to win these prizes ;)
We are working around the clock to bring together some pretty amazing vendors for you to enjoy. There will be live music ALL DAY, lawn games, an incredible line up of New England craft beers, TONS of oysters and the best food you've had in a long while. So, if that doesn't sound like a heck of a time, let's add, it's a doggo-friendly event. That's right! Best dressed pup will take home the Golden Bone award!
Want to hear more? Follow us on IG and Facebook @barsalidaweirs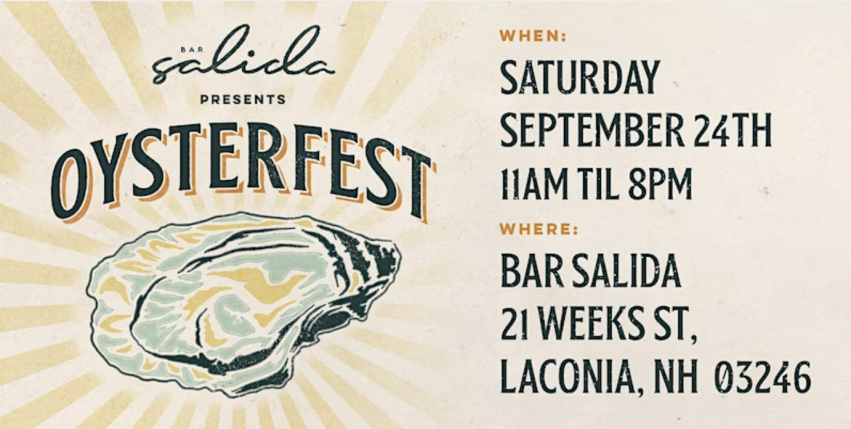 The Loft Wine Tasting Experience September 24th
Saturday 12-1pm | Hermit Woods Winery | 72 Main St, Meredith
Join us for a wine tasting experience like no other in New England in our newly renovated Loft! Bob Manley, Co-Founder at Hermit Woods Winery, will share with you his wealth of knowledge and experience in the crafting of Hermit Woods wines and wine appreciation. There is a story in every bottle, and Bob will share those stories with you along with the many adventures the Hermit Woods team has experienced bringing their winery to life over the past ten years. Bob and his partners have traveled the world in their ever-growing quest to understand better wine and the craft of producing it. Bob will bring this experience to light during this 45 minute to an hour-long presentation.
Included in the presentation will be the opportunity to sample seven of Hermit Woods' finest wines, a slide show of imagery, and video depicting the winemaking process from fruit to bottle.
Guests will each be seated at their own table, and our team will share each of the seven wines with you as the tasting progresses.
All participants will get 10% off any wine bottle purchases made that day (discounts are not stackable).

Molly Harper Pottery Demonstration September 24th & 25th
Saturday 11am-2pm & Sunday 1-3pm | 279 Daniel Webster Hwy, Meredith
Join League of New Hampshire Craftsmen member Molly Harper for a pottery demonstration at the Meredith Fine Craft Gallery on September 24th & 25th! Best known for her unique and intricately detailed birch-bark ceramics, Molly will throw forms on the potter's wheel and demonstrate the many steps it takes to achieve her realistic bark look. You may even get a chance to try your own hand at the wheel! After visiting the demonstration, come on inside and browse the work of dozens of other talented League Craftsmen. Molly will be demonstrating under the pergola on Saturday from 11 am – 2 pm and Sunday from 1 – 3 pm. Stop in the Meredith League of NH Craftsmen Meredith, Fine Craft Gallery to fully appreciate the work of this talented artist.
To inquire about her work, call us at (603) 279-7920, visit our website at http://meredith.nhcrafts.org/, or stop into the gallery at 279 Daniel Webster Highway, Meredith, NH.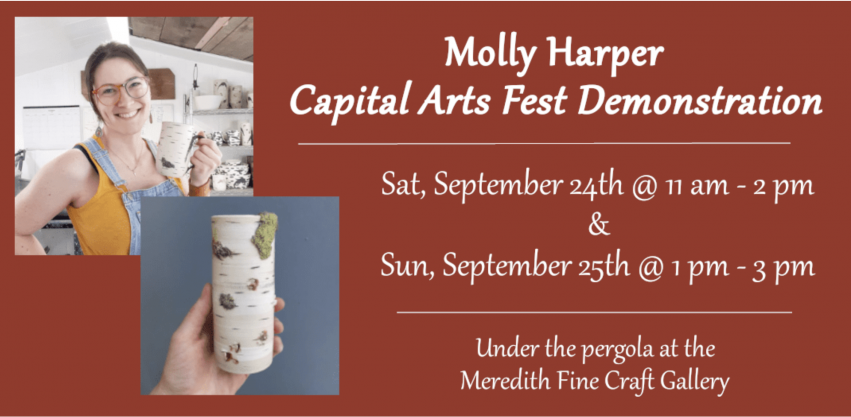 Selling Your Home?
Get your home's value - our custom reports include accurate and up to date information.
Get Home Value