Lake Life Local Events September 25th - October 1st
Wing Night at Tower Hill September 25th
Monday 5pm-11:45pm | Tower Hill Tavern | 264 Lakeside Ave Laconia
Jumbo wings with choice of sauce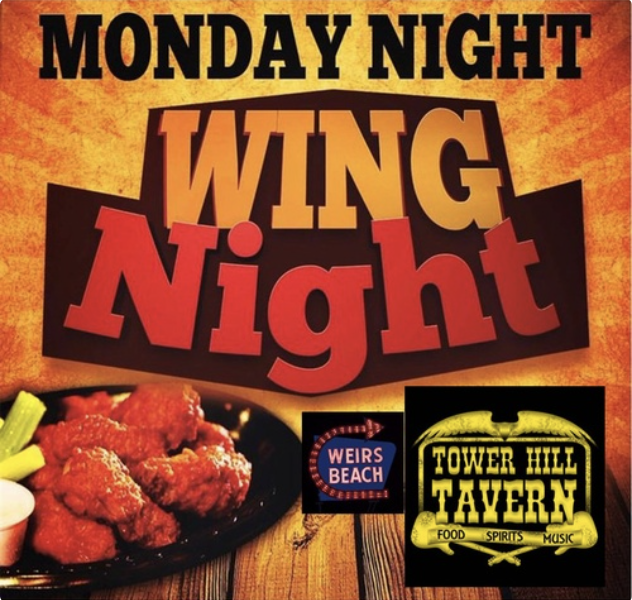 Open Mic at Patrick's September 25th
Monday 6pm-8pm | Patrick's Pub & Eatery | 18 Weirs Road Gilford
Paul Luff hosts an evening of fantastic open mic music. Please contact Paul Luff at [email protected] to reserve a spot to perform. It's a great night with many talented musicians from 6pm-8pm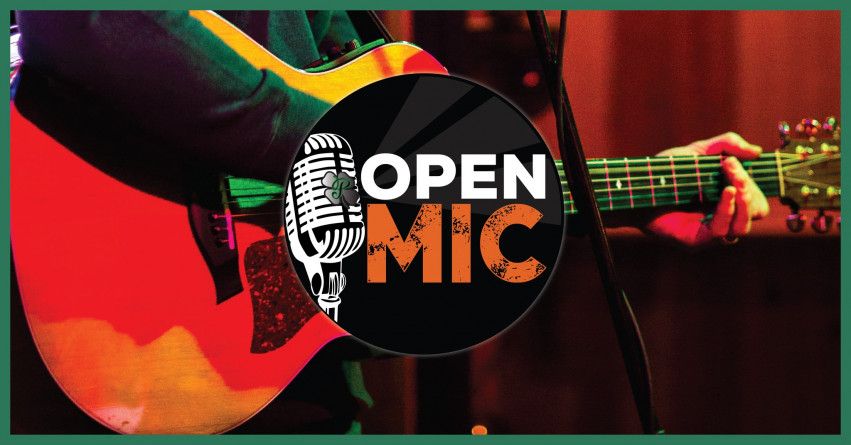 Canterbury Farmer's Market September 27th
Wednesday 4pm-6:30pm | 9 Center Rd, Canterbury NH
Some things are new:
We are now able to accept SNAP/EBT and Veterans' Market Dollars! Thanks to the Granite State Market Match program and the NH Food Bank, we also match the first $20 of a SNAP purchase. Stop at the Market Info Tent at any Wednesday market to find out how.

Note: If you are a Canterbury resident who uses the Loudon Food Pantry, ask them
about Canterbury Market Vouchers. A limited number are available each season.
Some things are always the same:
You can always find us on Wednesdays, 4-6:30pm, in the center of Canterbury next to the Elkins Public Library. The only exception is if there are big thunderstorms! Market runs until the last Wed. in September.

There will always be a great selection of vendors featuring fresh and local fruits, veggies, eggs, maple products, baked goods, crafts and more.

While the musicians change every week, there is always great live music.

Dogs are always welcome, so long as they are on their leash. Please be mindful of the heat!
Some things are a little different each week:
FIRST week of the month we?ll have a Kids' Activity.

SECOND week of the month the NH Master Gardeners will answer questions.

THIRD week of the month we?ll host our famous ?Sandwich Slam.?

FOURTH Week of the month we all help fill ?Mary Ellen's Basket.?

You never can tell when we might schedule a special guest or a demonstration, so check us out on Facebook, Instagram, or sign up for the weekly Market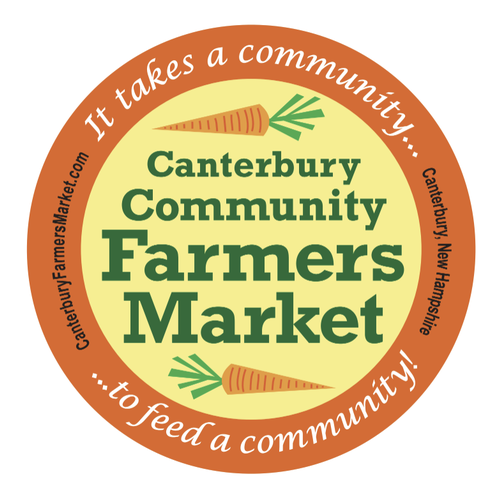 Live Music at Hermit Woods September

27th
Wednesday 6pm-9pm | Hermit Woods Winery & Eatery| 72 Main Street, Meredith
Arrive before the show at 5:30 pm for a complimentary Wine Tasting at our Tasting Bar
The Loft doors open at 6:00
Performance starts at 7:00
Enjoy a full menu, our hand-crafted wine, and local craft beer during the show.
Short Series Description
Hermit Woods Winery & Katie Dobbins Music partner together to present a monthly music series titled Songwriter RoundUp, where audience members can enjoy talented singer-songwriters from the New England Area in the Lakes Region's premier listening room. Enjoy songs and stories from host Katie Dobbins and two additional guest acts as they perform acoustically in-the-round. New songwriters will be featured on the last Wednesday of every month in this intimate series! Tickets are $10 - $15 at hermitwoods.com.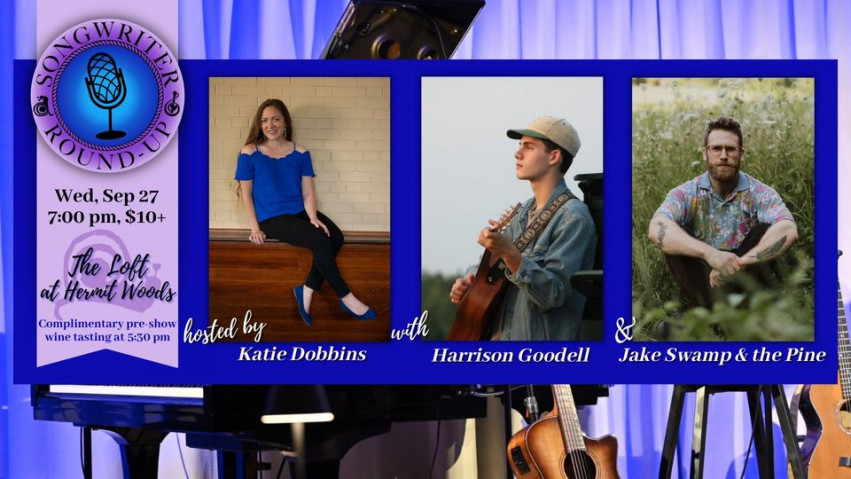 Trivia Night at Tower Hill September 27th
Wednesday 7pm-9pm | Tower Hill Tavern | 264 Lakeside Ave Weirs Beach
Team Play Trivia every Wednesday Night!
Game Time Trivia hosts a great version of general Knowledge trivia including Music and entertainment questions. Prizes for top 3 teams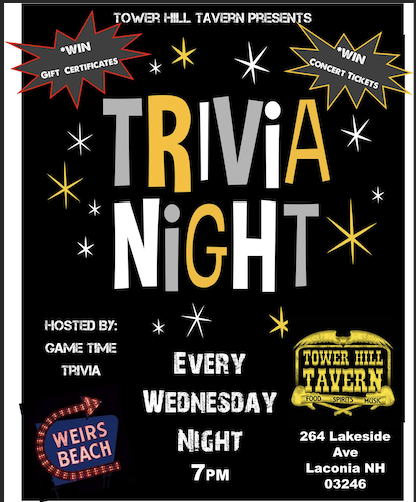 Wolfeboro Farmers Market September 28th
Thursday 12pm-3:30pm | 10 Trotting Track Road Rt 28, Wolfeboro
Outdoor Market 2023
Thursdays 12:00-3:30pm
May-October
The Nick Recreation Park
10 Trotting Track Rd, (Rt. 28)
Wolfeboro, NH 03894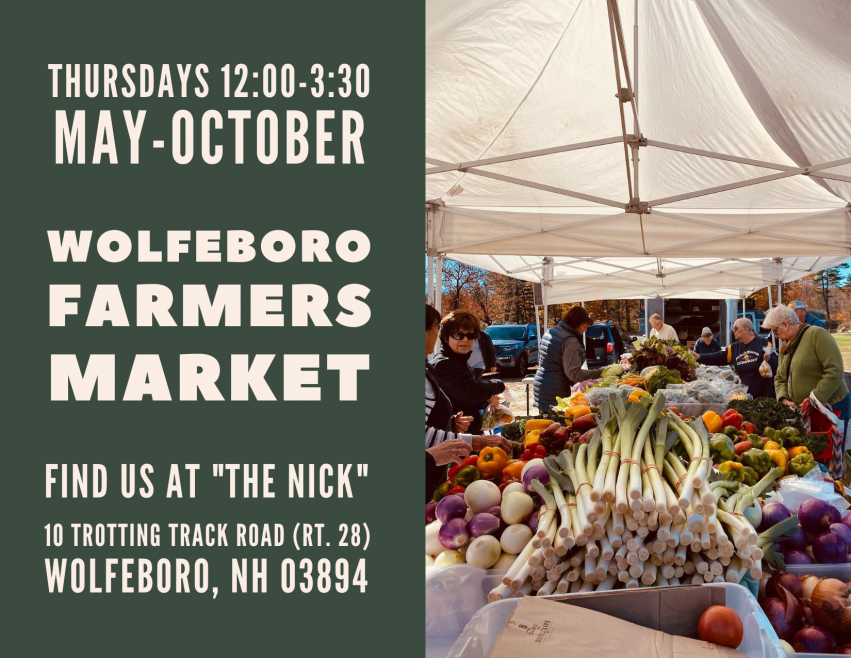 Franklin Farmers Market September

28th
Thursday 3pm-6pm | Marceau Park | Central Street, Franklin NH
Eating a variety of fruits and vegetables is a great way to stay healthy!
Make the Franklin Farmer?s Market part of your weekly routine!
Thursday afternoons
June 22nd-September 14th
3:00-6:00 pm
Marceau Park - Central Street, Franklin
We'll have:
Fresh Fruits and Vegetables
Local Meat and Eggs
Homemade Bread and Sweets
Maple Syrup
Other Local Specialties
Free children's activities and healthy recipe samples!
We Accept SNAP via EBT Card as well as Credit/Debit Purchases!
Learn how you can Double Your SNAP Dollars each week at the market.
For more information or if you have questions, please call 603-934-2118 or click here.
Visit our Facebook Page at Franklin Farmer's Market
Eating a variety of fruits and vegetables is a great way to stay healthy!Make the Franklin...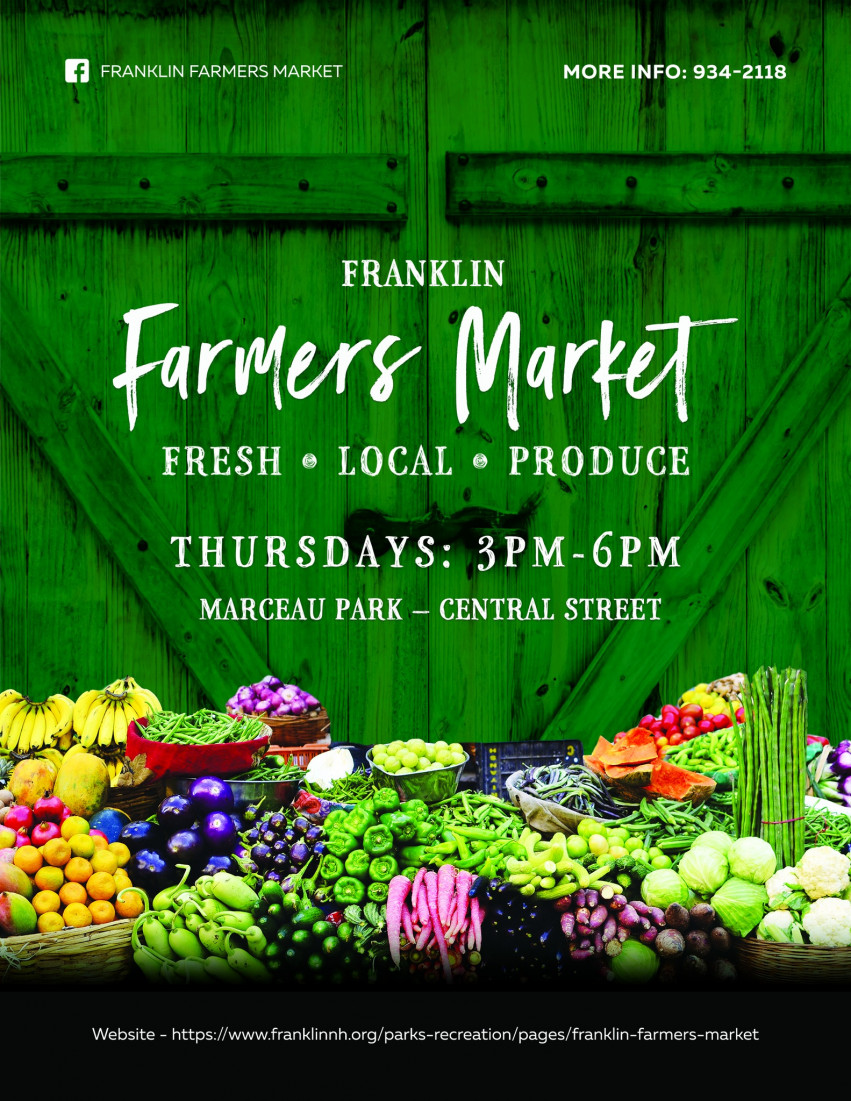 Wine Tasting at Karlins September

28th & 29th
Thursday & Friday 3pm-6pm | Karlins Wine and Cheese Provisions | 20 Main Street Meredith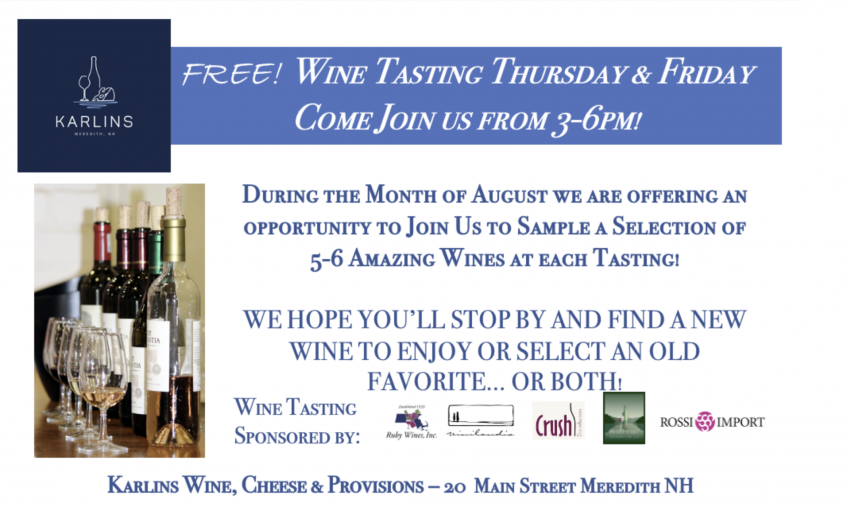 Live Music at Patrick's September

28th
Thursday 6pm-8pm | Patrick's Pub & Eatery | 18 Weirs Road Gilford
Live music hosted by Don "Sev" Severance with weekly guest musicians, performing a mix of soft rock, reggae and smooth jazz instrumentals.
Start your weekend early with live music from Sev and COMPANY.
Visit www.patrickspub.com/events to see the featured artist!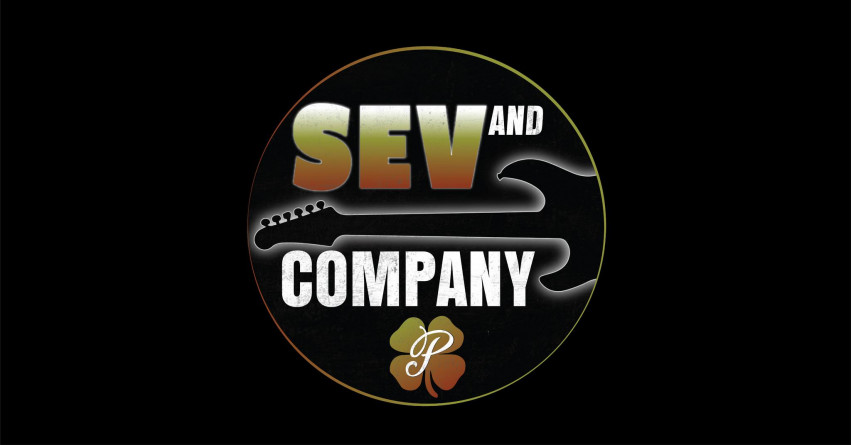 Live Music at Hermit Woods September

28th
Thursday 6pm-9pm | Hermit Woods Winery & Eatery| 72 Main Street, Meredith
Join us for a series of unforgettable evenings as The Loft at Hermit Woods Winery & Eatery partners with the Lakes Region Children's Auction to make a positive impact on our local community. On the last Thursday of every month, August through November we showcase exceptional local artists, with 30% of ticket sales supporting the Lakes Region Children's Auction. Your ticket purchase enters you in the show's raffle, offering you the chance to win fantastic prizes.
On Thursday, September 28, Eric Grant and Jessica Thamm will spin top 40, country, and many of your favorite dance favorite hits into your classic chill weather channel version! Eric's full sound voice and dynamic tone and range will tickle your ears, while Jessica's sultry voice and beautiful style will mesmerize you all night.
The Duo comes from the 6-piece lineup of Eric Grant Band that has notable awards regionally and nationally as well as popularity all over New England. They also front the wedding band "Sugah Rush" that hosts everything from Corporate and Private Events to Weddings. Sugar Rush is a featured 6- to 10-piece band including horn section. Check out the duo and band at www.ericgrantband.com for more info and fun dates.
Eric's personal writing, recorded out of Nashville, TN, with Jason Aldean's band not so long ago, can be heard on Apple Music and Spotify.
www.ericgrantband.com
Music Bingo September 28th
Thursday 6pm-8pm | Axe & Ale Taphouse | 9 Old Lake Shore Rd Gilford
Holy cow Music Bingo and Buy One Get One 1/2 off Pizza - Thursday nights don't get any
better than this! Oh wait they do...:.it's 20% off Axe Throwing also! . Come in
early and stay until at least 8:00.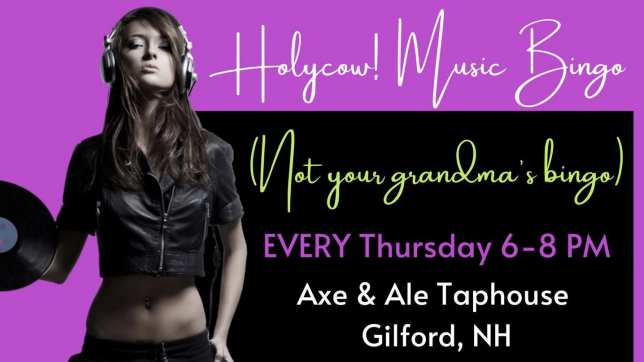 Corn Hole at Hobbs September

28th
Thursday 6:30pm | Hobbs Brewing Company | 765 NH RT 16, Ossipee
Join Carroll County Cornhole at Hobbs Tap Room every Thursday night for a weekly cornhole tournament!
$15 per person, 3 rounds of round robin switchholio (3 qualifying games with random partners every game) into a double-elimination playoff bracket.
Weekly tournament is open to the public; register in advance via the Scoreholio app (search Carroll County Cornhole), or upon arrival. Cash prizes weekly for the top scoring teams! Limited to 40 players per week, so register early!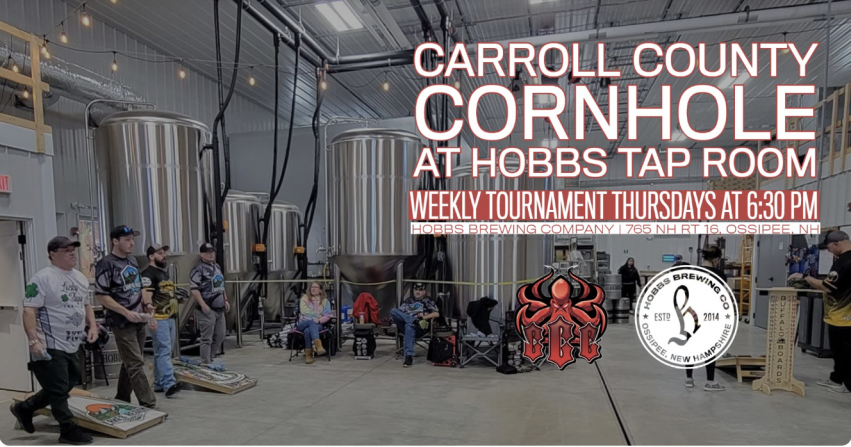 Fall Special Train Ride September 29th
Friday 11am - 3pm | Meredith Station | 154 Main Street Meredith
Departure Time: 11:00AM
Please arrive 30 minutes prior to departure time
Advance Reservations Required | visit www.hoborr.com to purchase today
Our popular 4-hour Fall Special departs Meredith Station at 11:00AM and proceeds north where we'll travel up and over Ashland Summit. We'll then cross the Ashland High Trestle, pass through the Bonnie Brae Deer Farm and the Glove Hollow Christmas Tree Farm in Bridgewater before arriving in Plymouth, NH.
The Common Man Inn & Spa, located in Plymouth's North End is our destination. Once there, we'll step off the train and gather in the dining room to enjoy a tasty, hot buffet lunch. Following lunch, you're welcome to explore the Common Man Inn's extensive Gift Shop which is filled with NH-made products before returning to the train.
Hot Buffet Menu (items subject to change): Hot Soup, Roast Turkey, Stuffing, Mashed Potatoes, Gravy, Cranberry Sauce, Butternut Squash; Meat Lasagna; Veggie Stir Fry & Rolls & Butter. An assortment of fresh baked cookies will be on each table for dessert. A variety of chilled, bottled soft drinks & water as well as hot tea & coffee will also be available.
When lunch is over, we'll depart the Common Man Inn & Spa and proceed south through Plymouth and Bridgewater again before stopping in Ashland, NH at the restored Boston, Concord & Montreal Railroad Station. Upon arrival, members of the Ashland Historical Society, dressed in 1860's attire, will greet us and provide guided tours of their historic station.
Following the guided tours in Ashland, we'll re-board the train for the final time, then continue south over Ashland Summit, pass Lake Waukewan and make our way to Meredith Station where we'll arrive just after 3:00pm.

Friday Night Market at Hobbs September

29th
Friday 5-8pm | Hobbs Brewing Company | 765 NH RT 16, Ossipee
Friday Night Markets are back! Join us every Friday at the Tap Room under the tent for our weekly market, featuring local farmers & makers, rotating food trucks, live music, cold Hobbs beer, and weekly pop up events! Stay tuned to our channels for weekly vendor announcements
Interested in joining us as a vendor? Email Tap Room Manager Emily at taproo[email protected] for information. We can't wait to see you there!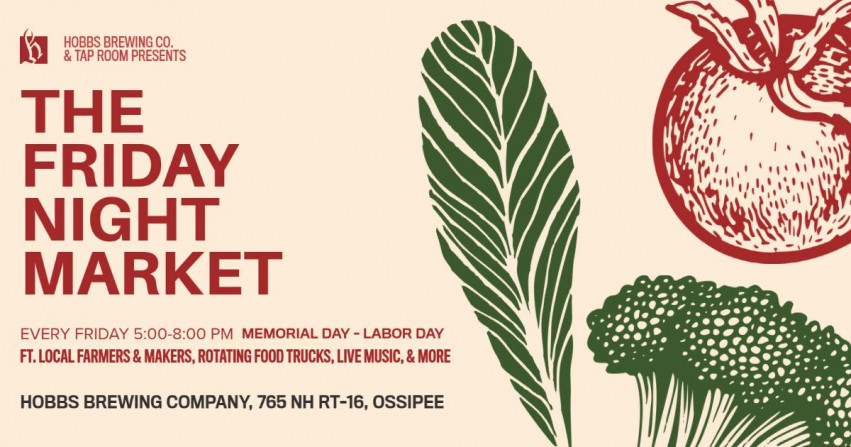 Live Music at Twin Barns September 29th
Friday 6-9pm | Twin Barns Brewing Co | 194 Daniel Webster Highway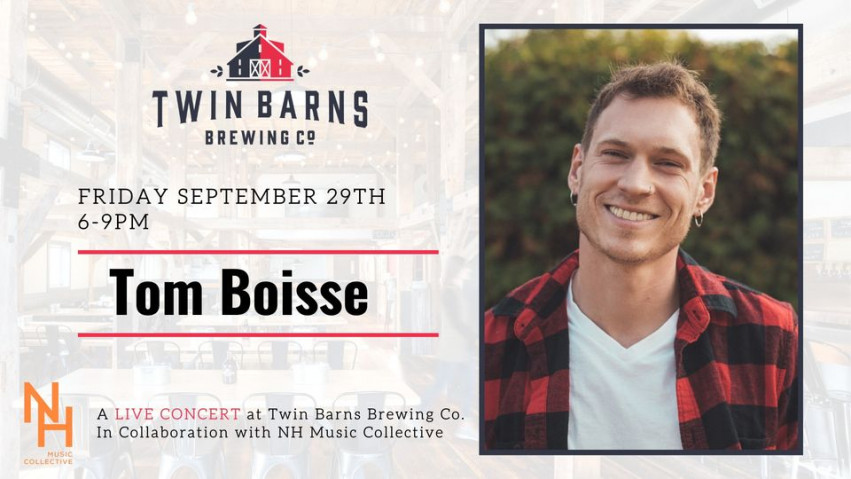 Club Sandwich September

29th
Friday 7pm - 9pm | 12 Main St, Center Sandwich, NH
Club Sandwich season 3 will run from June 2 through October 21, 2023, Doors open at 6:30pm
for the pre-show presentation. Folks are encouraged to enjoy the entertaining videos on our
multimedia screen.
7pm is showtime on Fridays and Saturdays! The show includes original and cover songs and
backstage stories, and surprises. John will feature songs from his twelve albums, tales from his
Las Vegas shows, television variety appearances, and his roles in Walt Disney movie musicals.
Each song is enhanced using our multimedia video screen. It's an evening of comedy,
inspiration, and nostalgia. And each show is unique!
>>John will be supported at his shows by bass player John Petruzzelli. Here's a bit about (the
other) John: John Petruzzelli is a multi-instrumentalist who has taught and performed in
Carroll Country region for the last twenty years. He holds two degrees, one in recording
technology and another in jazz studies. John owns and operates a recording studio in
Wolfeboro where he engineers and coaches aspiring artists in all avenues of music. Growing up
by the lake, under the banner of the Great Waters music festival, John witnessed some
legendary musicians come through the town of Wolfeboro, stars like Chuck Mangione, John
Pizzarelli and Bradford Marsalis inspired him to play and perform at any chance he could. At
Club Sandwich, JP will support JD on upright bass, providing a solid foundation, and a
complimentary musical voice to showcase some of America's greatest tunes.
After the show you can say hi to John, take selfies, and of course he'll be glad to autograph any
merchandise purchased at our gift shop. Admission is $35 in advance and at the door (unless
otherwise stated). Livestream tickets are $10. https://www.johndavidson.com/weekendshows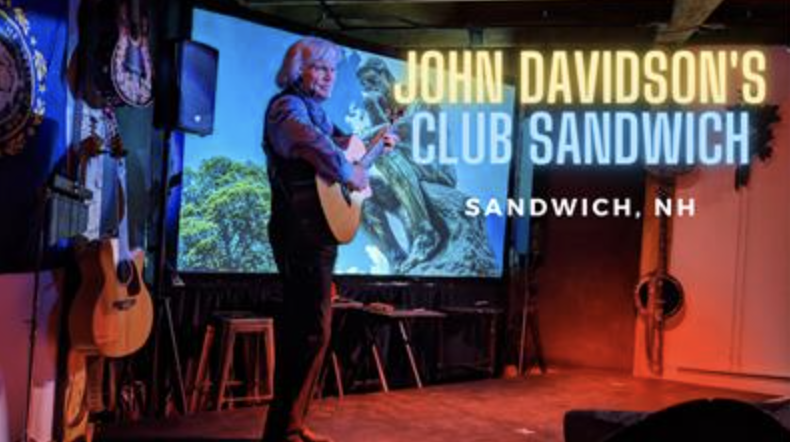 Barnstead Farmer's Market September 30th
Saturday 9am-1pm | Parade Church | Rt 28
Join us every Saturday starting June 3rd, from 9AM-1PM at the Parade Church in Barnstead, just a minute off route 28.

The Barnstead Area Community Farmer's Market promotes local foods and handmade products from June through the end of September.
Promoting locally grown produce and handmade products to the area towns and communities....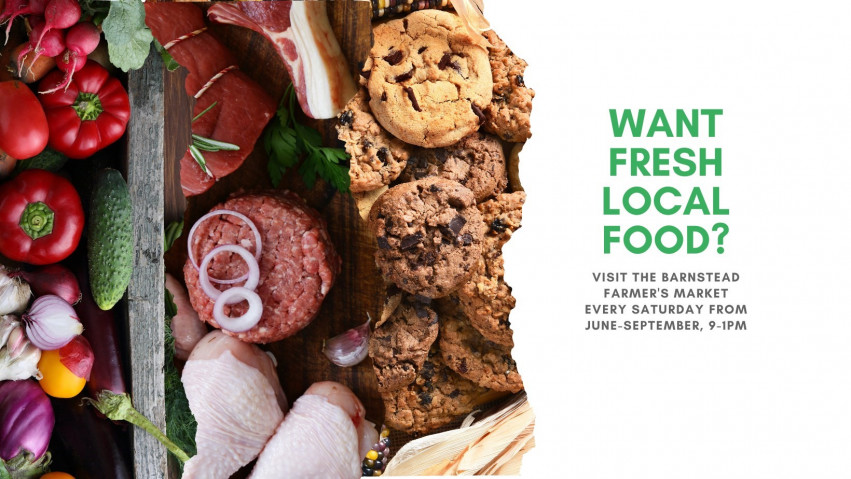 Bristol Farmer's Market September 30th
Saturday 9am-2pm | Mill Stream Park | NH Rout 3A Bristol
Vegetables - Fruits (in season) - Bacon - Chicken - Eggs - Baked Goods (quick breads, cookies, tarts, cakes, muffins, pies, breads, bagels) - Homemade Doggie & Horses Biscuits - Fly Fishing Lures - Quilts - Handmade Jewelry - Baskets - Amazing Woodworking of all kinds - Stuffed Animal Toys - Stuffed Toys with Accompanying Book - Aprons - Vera Bradley look-a-like totes - Cross body bags - Bird & Bat Houses - Accent Tables - Cutting Boards - Fresh Cut Floral Arrangements - Perennials - Garden Plant - Framed Photography - Semi-precious & Fresh Water Pearl Jewelry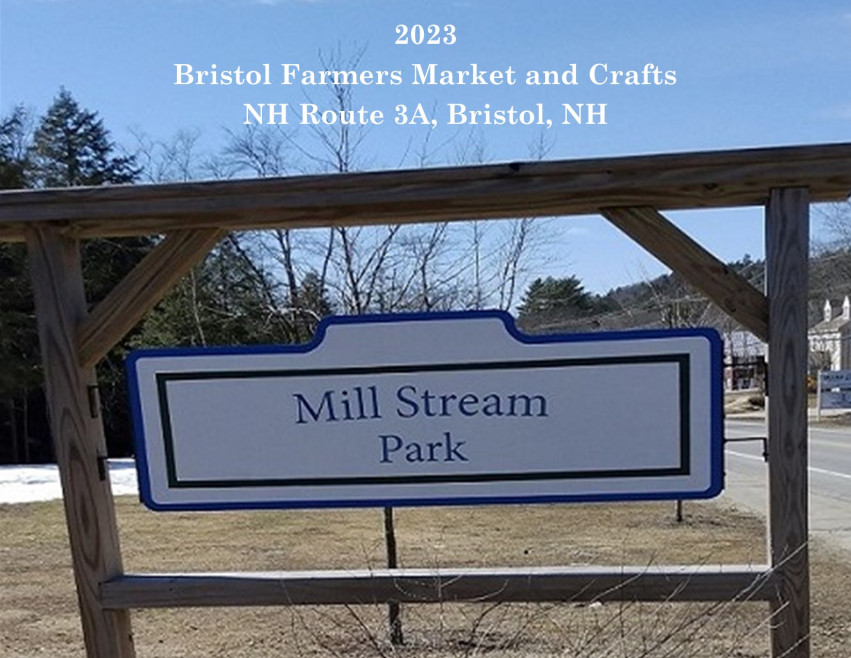 Craft Festival at Mill Falls September 30th & October 1st
Saturday 10am -6pm, Sunday 10am - 4pm | Mill Falls Marketplace | 312 Daniel Webster Hwy, Meredith, NH

Free Admission, Rain or Shine and Friendly Pets on a leash are welcome
Over 75 Juried Craftsmen and Artisans from all over New England will display their American Made Works including Fine Jewelry, Folk Art, Fiber Arts, Hair Accessories, Ornaments, Soy Candles, Florals, Turned Wood, Wearable Art, Pottery, Personal Care Products, Cork Handbags, Wildlife Photography, Beaded Jewelry, Scarves, Wall Hangings, Ceramics, Flame Colorant, Up-cycled Wool, Precious Metal Jewelry, Landscape Photography, Mixed Media, Custom Signs, Sports Team Apparel, Classical Music, Original Paintings, Knits, Mittens, Handbags, Night Lights, Live-edge Furniture, Watercolors, Clocks, Adult & Children's Clothing, Tole Painting, Shawls, Wreaths, Embroidery, Lapidary, Pens, Stoneware, Live Edge Tables, Cribbage Boards, Lamps, Gourds, Crystal Suncatchers and much more.
Come and sample a variety of specialty foods such as Kettle Corn, Pickles, Herbal Dips, Infused Oils, Balsamic Vinegars, Toffee, Honey, Jams, Adobo Style Hot Sauce, Spice Blends, Pies, Pesto, Maple, Nut Butters and more.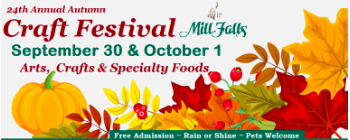 Tours at Hermit Woods September 30th
Saturday 11:30am-1pm | Hermit Woods Winery & Eatery| 72 Main Street, Meredith
Immerse yourself in the captivating narrative of Hermit Woods Winery as we offer you a truly special opportunity to hear the story firsthand from one of our esteemed Co-Founders. Prepare to be transported through time as you delve into the rich history of our winery, followed by an engaging tour of our production area and barrel room. During this captivating journey, you will gain intimate knowledge of the tools and equipment utilized in the meticulous craft of winemaking. By the end of the tour, you will possess a comprehensive understanding of the intricate process behind creating exquisite wines.
Following the tour, we extend a warm invitation to all our guests to partake in a guided wine tasting. Choose from a selection of six wines, carefully curated to showcase the diverse range of flavors and aromas that Hermit Woods has to offer. This immersive tasting experience will further deepen your appreciation for the artistry that goes into every bottle.
To fully savor this experience, we kindly ask you to set aside approximately one to one and a half hours of your time. As a token of our gratitude for joining us on this enlightening journey, all participants of the tour will be granted the esteemed title of "Club Member For The Day," entitling you to exclusive benefits and privileges.
Join us at Hermit Woods Winery and allow us to guide you through a truly unforgettable experience where wine, history, and passion converge in perfect harmony.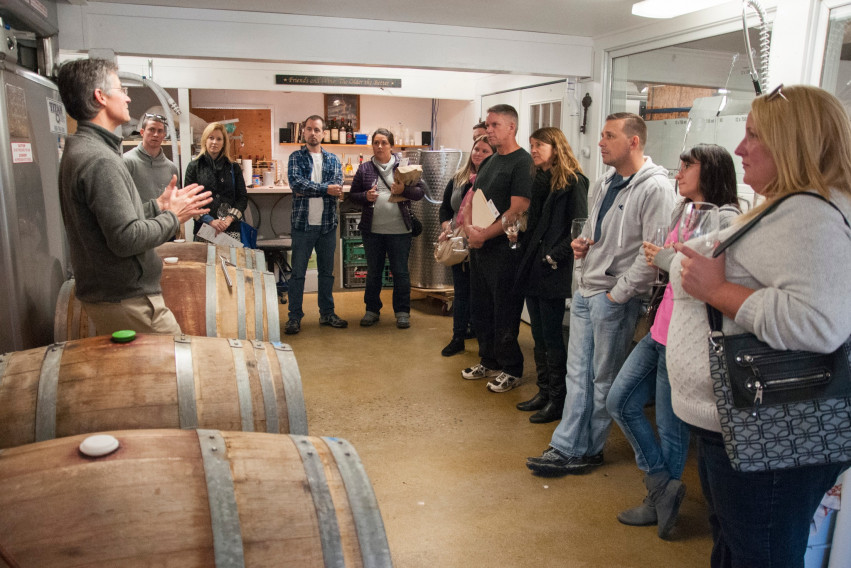 Oktober Fest at Twin Barns September 30th
Saturday 12pm | Twin Barns Brewing Co | 194 Daniel Webster Highway
Get ready for an epic Oktoberfest celebration featuring some of the best of NH's breweries! Join us for a frothy and fun-filled event, showcasing a variety of delightful brews that will tantalize your taste buds. From traditional classics to innovative craft creations, there's something for everyone. Raise your stein and cheers to a fantastic time at this ultimate gathering of New Hampshire's finest breweries. Prost to good times and great beer!


#NHOktoberfest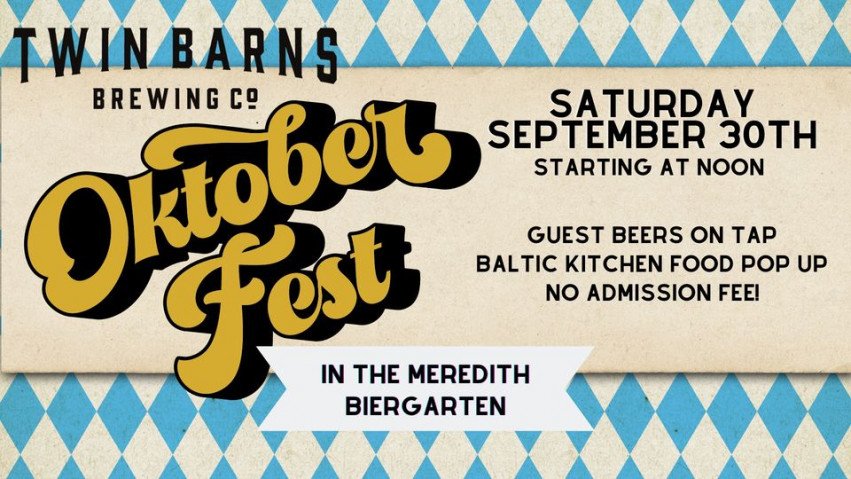 Live Music at Twin Barns September 30th
Saturday 3-6pm | Twin Barns Brewing Co | 194 Daniel Webster Highway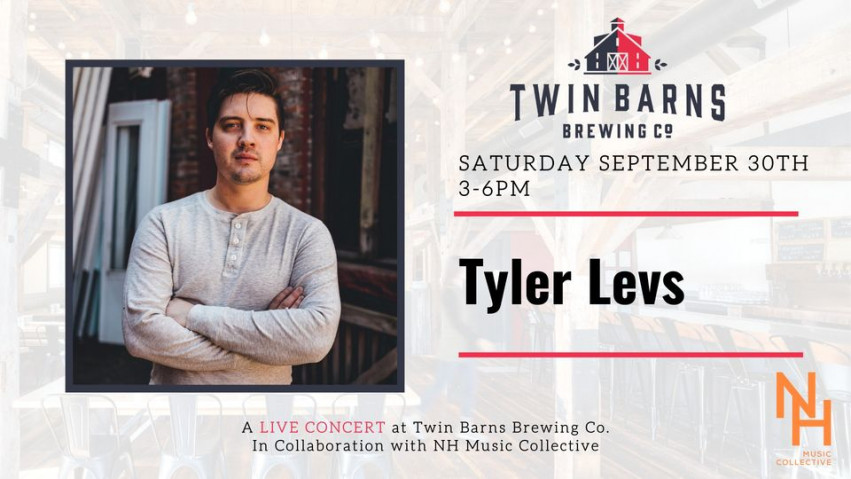 Casino Night September 30th
Saturday 7-11pm | Moultonborough Lions Club |
Food is being donated by Magic Foods. A cash bar, run by On the Rocks along with bottled water, lemonade or ice tea. The event starts at 7. A silent auction will run from 7:15 till 9, and includes 16 sponsor donated items. Top winners at the Casino Tables, run by Vertical Entertainment, will get prizes, including a Yeti Cooler and portable Weber grill. The 50/50 raffle prize will be an Oxygen Helmet, donated by DaSilva's. It will be a great night of fun and comradery with fellow snowmobilers.
The new groomer will cost about $35,000 to purchase and provision for grooming. We hope to raise at least $5000 at this event, to go with the several grants and funds from selling the existing Gator groomer. That puts us within $15,000 of our goal, so we appreciate your support of this event.
Tickets Sold HERE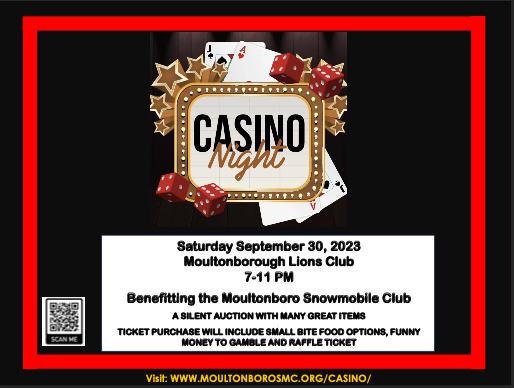 Selling Your Home?
Get your home's value - our custom reports include accurate and up to date information.
Get Home Value