Lake Life Local Events September 27th-October 3rd
Food Truck Hosted by Lake Life Realty September 28th
Tuesday 11am-2pm | Lake Life Headquarters | 87 Whittier Highway, Moultonborough
Come on down for some delicious grilled cheese!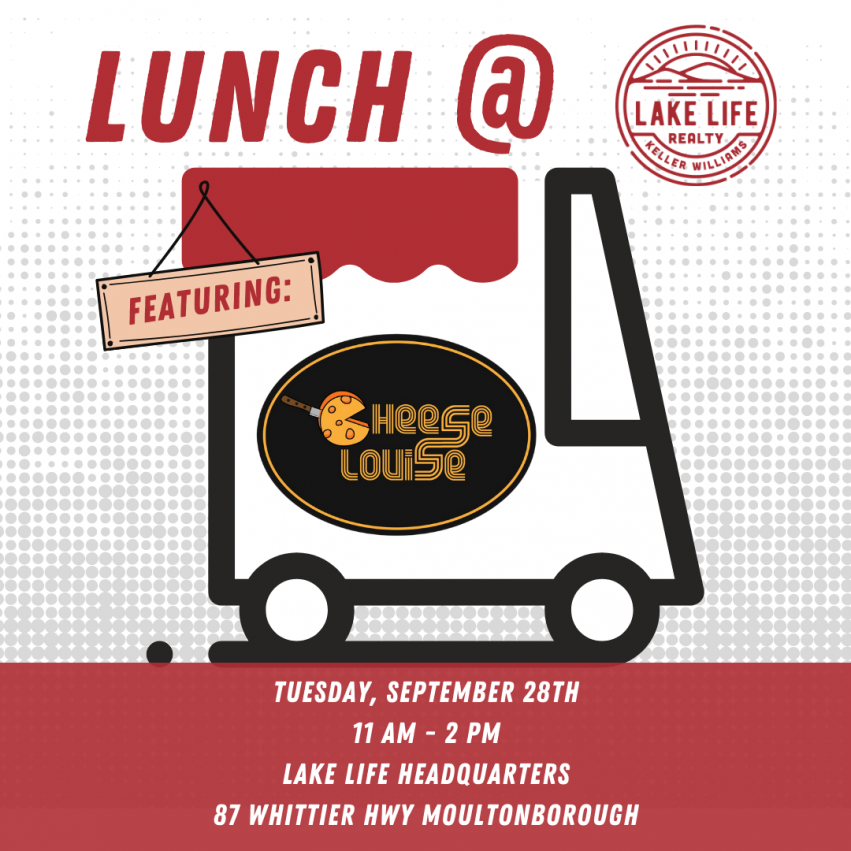 Farmers Market at Tanger Outlets September 28th
Tuesday 3-6:30am | Tanger Outlets | 120 Laconia Rd, Tilton
Straight from the source to you! The Tilton's Farmers Market at Tanger Outlets is open every Tuesday from 3 PM to 6:30 PM throughout the summer near Old Navy Outlet. Join vendors featuring the Lakes Region's farms and bakers offering local fruits, vegetables, flowers and more! PLUS shop deals on your favorite brands like Banana Republic, Coach, kate spade new york, Under Armour and MORE!
This is the final week of this market for the season!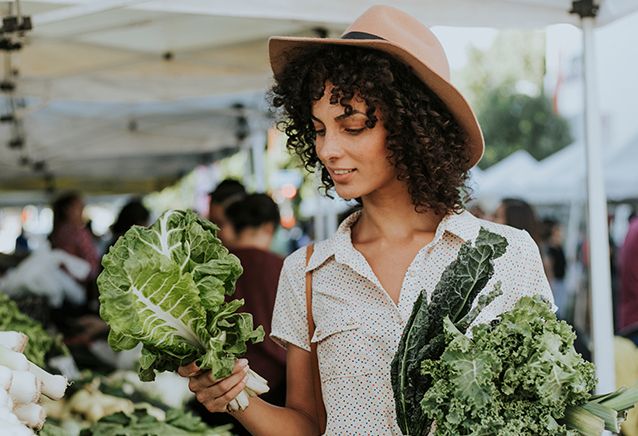 Glorious

September 28th
Wednesday 7:30-9:30pm | The Winnipesaukee Playhouse | 33 Footlight Circle, Meredith

Based on a true story, this hilarious comedy features the best worst singer of the 1940s, Florence Foster Jenkins, who warbled her way from charity recitals to Carnegie Hall. What she lacked in pitch, she made up for in enthusiasm. This delusional and joyously happy woman paid little attention to her critics and instead surrounded herself with a circle of devoted friends who were almost as eccentric as she was. Featuring Broadway veteran Carolyn Kirsch.

Tickets from $20-$37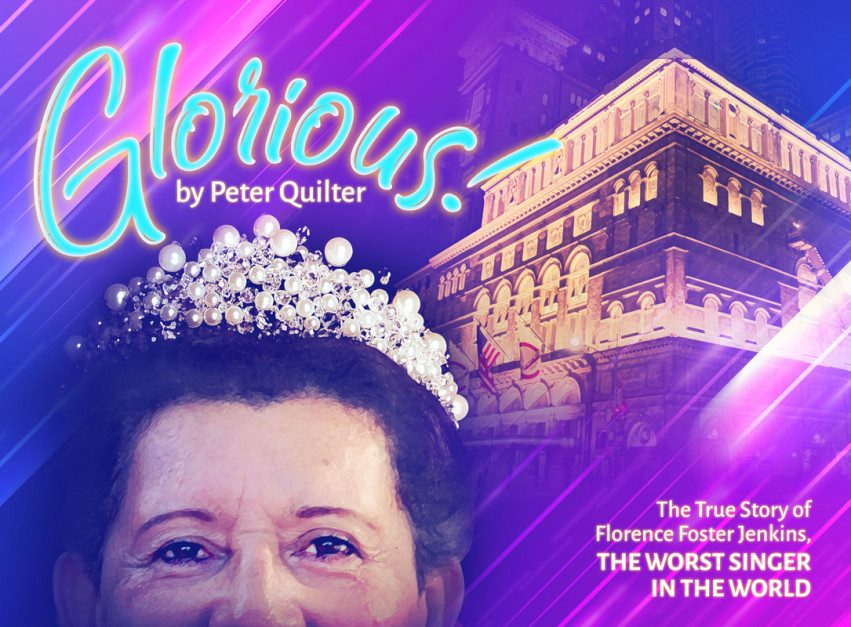 The Mersey Beatles Sept 29th
Wednesday 7:30-9:30pm | The Flying Monkey | 39 South Main St, Plymouth
The Mersey Beatles!! The world's most Authentic and only LIVERPOOL born Beatles Tribute Band was the resident band for over a decade at the world famous CAVERN CLUB, where The Beatles got their start. These childhood friends have played in 20 countries, selling out shows worldwide.
Don't miss this ALL NEW show as the band performs all 20 USA #1 HITS!!!…..plus many more fab favorites.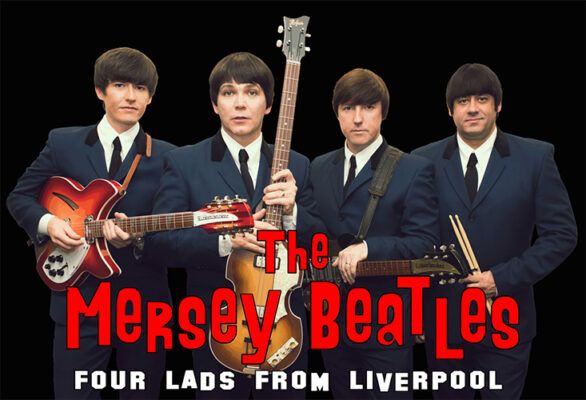 Science
Pub Outdoors: Local Impacts of Climate Change September 30th
Thursday 5-7pm | Squam Lake Natural Science Center | 23 Science Center Rd, Holderness
Food trucks, beer, and science – need we say more? Adults, join us at our outdoor classroom pavilion to hear from local scientists about climate change impacts we can see right here in New Hampshire. Come early to purchase the Uncommon Woman Conservation Ale brewed by Smuttynose Brewing Company for The Common Man in support of Squam Lakes Conservation Society and food from a local food truck. Must be 21+ and show ID to purchase beer. Bring warm layers and blankets. The Science Pub series is a collaboration between Squam Lakes Association, Squam Lakes Conservation Society, and Squam Lakes Natural Science Center.
Cost: No charge to attend but reservations are required. Reserve online at nhnature.org or call 603-968-7194 x 7.
To purchase tickets for this event, and learn about upcoming programs, and membership go to www.nhnature.org or call 603-968-7194.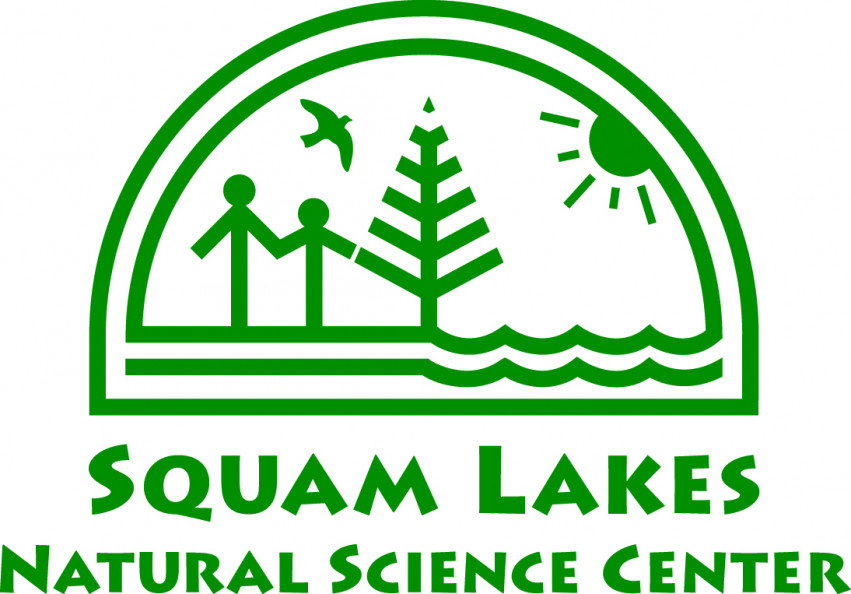 3 Doors Down and Blackberry Smoke September 30th
Thursday 7:30pm| Bank of NH Pavilion | 72 Meadowbrook Ln, Gilford
3 Doors Down and Blackberry Smoke at the Bank of NH Pavilion.
Parking opens at 5pm and doors open at 6pm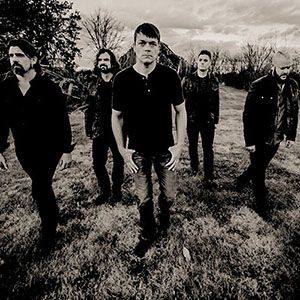 Meredith Street Dance October 1st
Friday 6-9pm| Main St, Meredith
Featuring Annie & The Ophans
Food Trucks!
Hosted by the Meredith Area Chamber of Commerce and the Greater Meredith Program
Sponsored by Overhead Door Options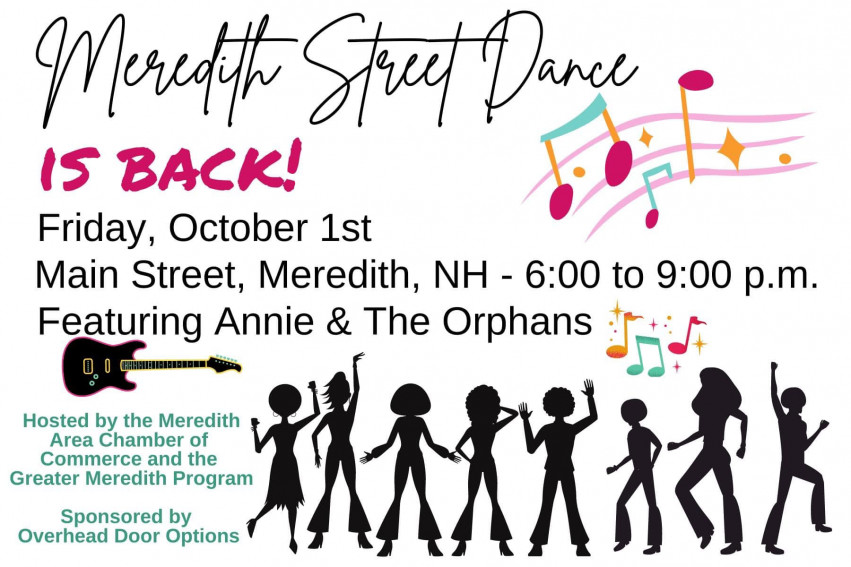 NH Now Opening Reception October 1st
Friday 5pm-7:30pm | The Belknap Mill | 25 Beacon St East, Laconia
On Friday, October 1st we are hosting the Opening Reception of NH NOW. NH NOW is a two-year project to photographically record life in NH. Nearly 50 photographers traveled throughout the state between 2018 and 2020, making thousands of images that collectively create a twenty-first-century portrait of people, places, culture and events in NH.
This project documents contemporary life in our state, in much the same way that photography projects of the past have done, such as Walker Evans and Dorothea Lange during the Great Depression and Lewis Hines when he visited the mills of Manchester in the early 1900s. The thousands of images created during this project form a powerful visual archive of both the ordinary and extraordinary events of our time.
The Belknap Mill is fortunate to have been selected as one of only eight state-wide locations to host the NH NOW Exhibit. We are proud that Project Director, Gary Samson, Artist Laureate of NH will be joining us for the exhibit opening.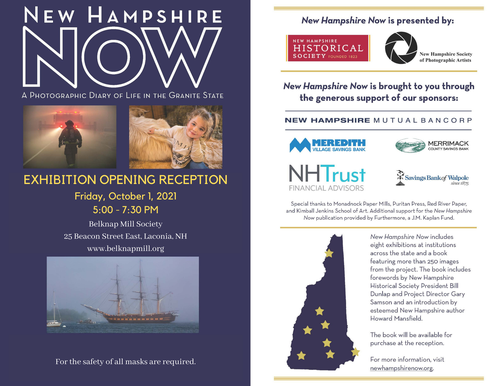 Open Air Farmers Market October 2nd
Saturday 10am-1pm | New Hampton Historical Townhouse | 86 Townhouse Rd, New Hampton
We gather at the New Hampton Historical Townhouse in New Hampshire to share local goods with health in mind.
Local eggs, baked goods, locally grown veggies, chicken, turkey, fruit, jams, cheeses, raw milk, yogurt, crafts, coffee and live music.
Then we have cutting boards, locally made yarn, quilts, jewelry, wooden puzzles, and many gift items, all made in NH.

Castle Car Show October 2nd
Saturday 10am-3pm | Castle in the Clouds | Rt 171, 455 Old Mountain Rd, Moultonborough
The Castle Car Show is returning to the meadow by Shannon Pond, surrounded by the changing colors of the Ossipee Mountains. View stunning examples of antique cars dating from the turn of the 20th century! Vote for your favorite exhibitions, have lunch at Café in the Clouds or the Hart's Turkey Farm food truck, and enjoy the scenic mountain vista.
Auto registration and spectator admission are both available online in advance and at the event (sales at the event are cash only).
$25 Car Registration│$5 Spectator cash admittance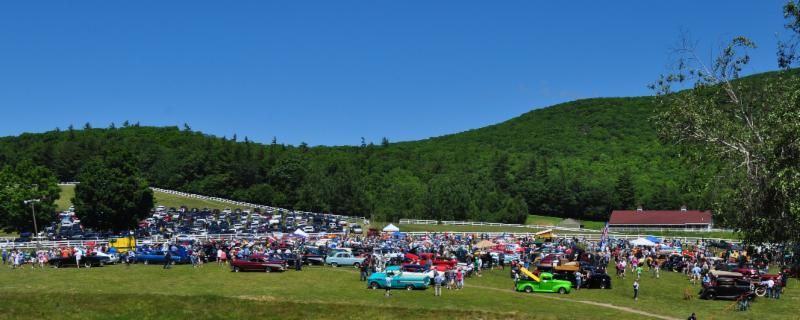 Oktoberfest at Twin Barns Brewing Co. October 2nd
Saturday 12-10pm | Twin Barns Brewing Company | 194 Daniel Webster Hwy, Meredith
Come to Twin Barns Brewing to celebrate Oktoberfest this year. We are inviting 6 of our friends to help with the celebration in the biergarten. Pouring will be Reklis Brewing, Woodmans Brewing, Wildbloom, Garrison City Breworks, Rockingham Brewing & Burnt Timber. We will have half pours and full pours available. In addition, we will have music, games and special German inspired food delights from the Silo.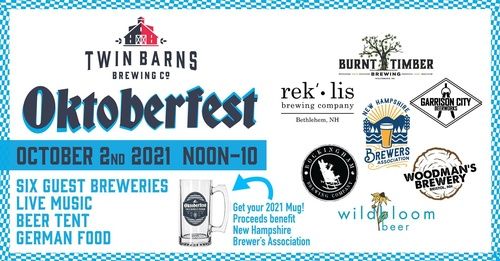 22nd Annual Autumn Craft Festival on the Lake October 2nd & 3rd
Saturday 10am-6pm & Sunday 10am-4pm | Mill Falls Marketplace | 312 Daniel Webster Hwy, Meredith
The Scenic Mill Falls Marketplace in Meredith, NH, will once again come alive with color, flavor, and music for the 22nd Annual Autumn Craft Festival on Saturday October 2 and Sunday October 3, 2021.
Over 100 Juried Artisans from all over New England will display their American made works; including Slate, Fine Jewelry, Folk Art, Quilts, Fine Art Photography, Fiber Arts, Custom Signs, Wood Burning, Leather, Floral Design, Soy Candles, Baskets, Turned Wood, Wearable Art, Personal Care, Tie Dye, Wall Hangings, Silhouettes, Doll Clothes, Pottery, Plush Furniture, Clay, Decoupage, Sheepskin Accessories, Lanterns, Scarves, Beaded Jewelry, Wildlife Photography, Lanterns, Hair Accessories, Handbags, Children's Toys, Wall Hangings, Pet Gifts, Flame Colorant, Sports Team Apparel, Painted Stemware, Up-cycled Crafts, Silver Jewelry, Children's Clothing, Mixed Media and much more.
Come and sample a variety of Specialty Foods such as Kettle Corn, Salsas, Finishing Sauces, Herbal Dips, Oils, Vinegars, Maple, BBQ Sauces, Pickles, Candied Nuts, Farm Fresh Baked Goods and much more.
The Autumn Craft Festival on the Lake is free admission and held rain or shine. Friendly pets on leash are welcome. Mill Falls Marketplace is located directly on Route 3 in lovely Meredith, NH.
Festival Hours: Saturday from 10am to 6pm and Sunday from 10am to 4pm.
For more information visit us at castleberryfairs.com Food Sales benefit Lakes Region Altrusa Club.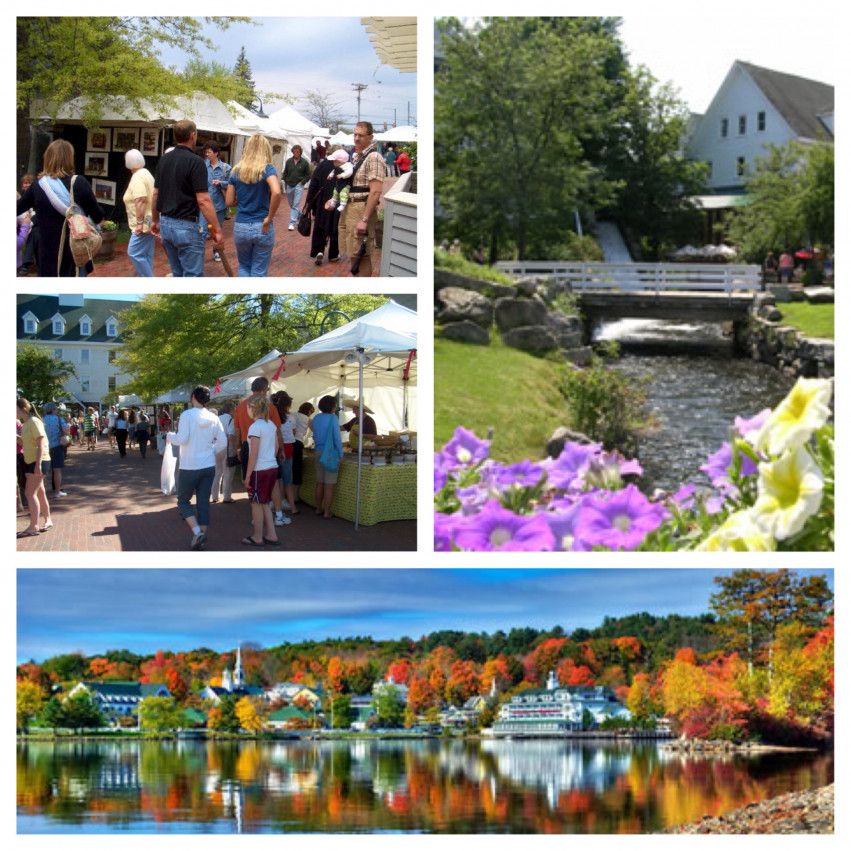 Selling Your Home?
Get your home's value - our custom reports include accurate and up to date information.
Get Home Value