Lake Life Local Events September 4th - September 10th
Labor Day Weekend at Castle in the Clouds September 4th
Monday | Castle in the Clouds | 455 Old Mountain Rd, Moultonborough
Castle in the Clouds is excited to announce a captivating Labor Day Weekend celebration, paying homage to the rich history of labor and the stories that have shaped this iconic estate. From August 29th through September 4th, visitors are invited to partake in a series of engaging programs and events that shed light on the lives of those who built and maintained Lucknow Mansion. Kicking off the weekend's festivities on Tuesday, August 29th, join Castle in the Clouds Curator Robin Sherman for a special presentation The Shoes That Built the Castle at the Moultonborough Public Library. Following the presentation, an exhibit about labor's role in history will be available for viewing at the Moultonborough Public Library during regular library hours throughout Labor Day weekend and for a limited time this fall. On Friday, September 1st, the Castle Close-Up Tour: The Servant Experience offers a unique lens through which visitors can explore Lucknow Mansion. Venture beyond the grandeur of the main rooms to uncover the intimate living quarters and workspaces of the estate staff. This one-hour guided tour provides insights into the servant experience, offering a deeper understanding of their contributions to the mansion's operation. The tour is a glimpse into the history and daily lives of those who served within the mansion's walls. On Labor Day, September 4th, Castle in the Clouds welcomes families to a day of celebration in the picturesque fields of the estate. The Labor Day Family Picnic & Mini Parade brings a touch of nostalgia to the holiday, reminiscent of the traditions that have been cherished for generations. Guests are encouraged to bring their own picnic lunches or enjoy delectable offerings from Café in the Clouds. Festivities include lawn games, craft activities, and a unique opportunity to craft musical instruments from recycled materials. The highlight of the day will be a mini parade around the field at 1:45pm, where homemade instruments will take center stage. Delving deeper into the history of Labor, Robert Perreault's enlightening presentation on September 4th at 5:00pm sheds light on the lives of textile workers from the Amoskeag Manufacturing Company. Through captivating storytelling, Perreault explores how individuals from various backgrounds transitioned from agrarian to industrial societies, delving into the effects on families, cultures, work dynamics, and worker relationships. This presentation is made possible by a grant from the New Hampshire Humanities: Humanities to Go program.

Wing Night at Tower Hill September 4th
Monday 5pm-11:45pm | Tower Hill Tavern | 264 Lakeside Ave Laconia
Jumbo wings with choice of sauce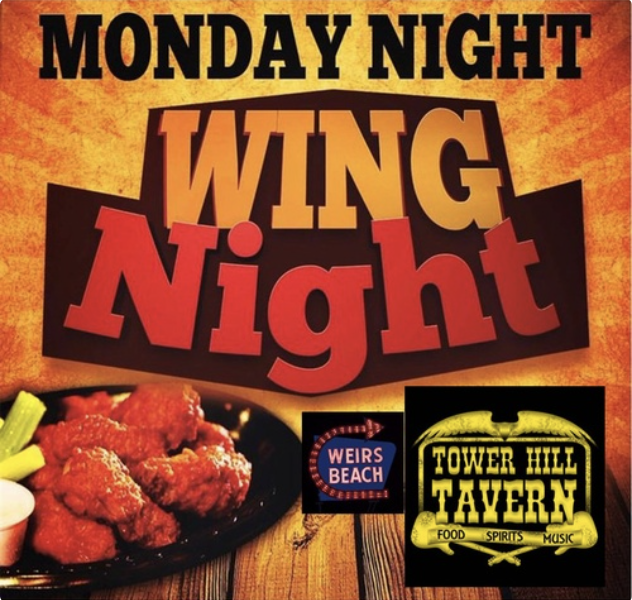 Open Mic at Patrick's September 4th
Monday 6pm-8pm | Patrick's Pub & Eatery | 18 Weirs Road Gilford
Paul Luff hosts an evening of fantastic open mic music. Please contact Paul Luff at [email protected] to reserve a spot to perform. It's a great night with many talented musicians from 6pm-8pm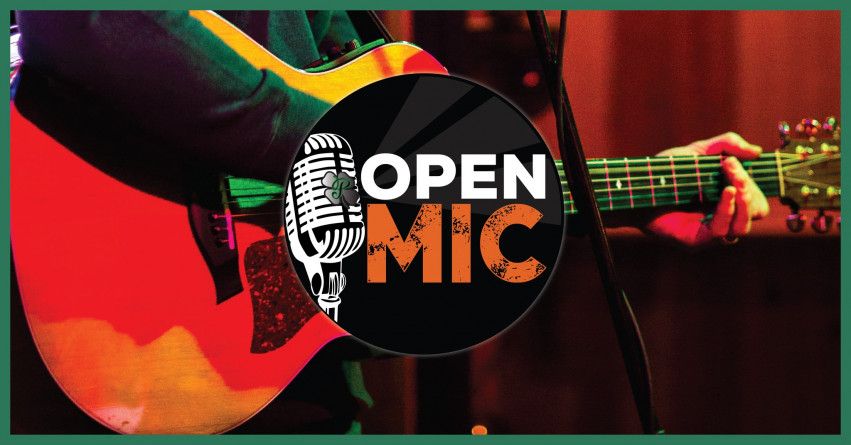 Canterbury Farmer's Market September 6th
Wednesday 4pm-6:30pm | 9 Center Rd, Canterbury NH
Some things are new:
We are now able to accept SNAP/EBT and Veterans' Market Dollars! Thanks to the Granite State Market Match program and the NH Food Bank, we also match the first $20 of a SNAP purchase. Stop at the Market Info Tent at any Wednesday market to find out how.

Note: If you are a Canterbury resident who uses the Loudon Food Pantry, ask them
about Canterbury Market Vouchers. A limited number are available each season.
Some things are always the same:
You can always find us on Wednesdays, 4-6:30pm, in the center of Canterbury next to the Elkins Public Library. The only exception is if there are big thunderstorms! Market runs until the last Wed. in September.

There will always be a great selection of vendors featuring fresh and local fruits, veggies, eggs, maple products, baked goods, crafts and more.

While the musicians change every week, there is always great live music.

Dogs are always welcome, so long as they are on their leash. Please be mindful of the heat!
Some things are a little different each week:
FIRST week of the month we?ll have a Kids' Activity.

SECOND week of the month the NH Master Gardeners will answer questions.

THIRD week of the month we?ll host our famous ?Sandwich Slam.?

FOURTH Week of the month we all help fill ?Mary Ellen's Basket.?

You never can tell when we might schedule a special guest or a demonstration, so check us out on Facebook, Instagram, or sign up for the weekly Market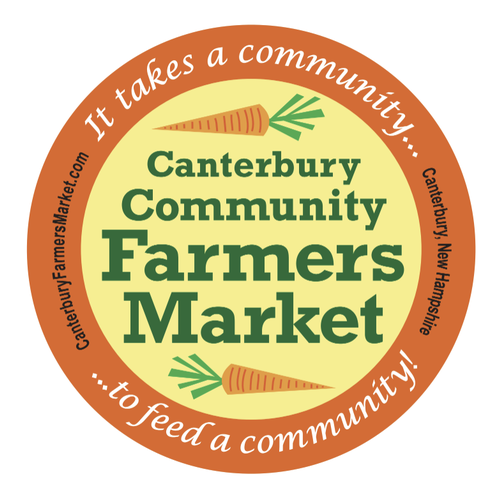 Trivia Night at Tower Hill September 6th
Wednesday 7pm-9pm | Tower Hill Tavern | 264 Lakeside Ave Weirs Beach
Team Play Trivia every Wednesday Night!
Game Time Trivia hosts a great version of general Knowledge trivia including Music and entertainment questions. Prizes for top 3 teams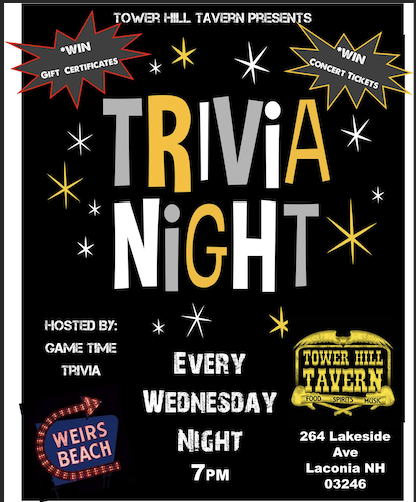 Wolfeboro Farmers Market September 7th
Thursday 12pm-3:30pm | 10 Trotting Track Road Rt 28, Wolfeboro
Outdoor Market 2023
Thursdays 12:00-3:30pm
May-October
The Nick Recreation Park
10 Trotting Track Rd, (Rt. 28)
Wolfeboro, NH 03894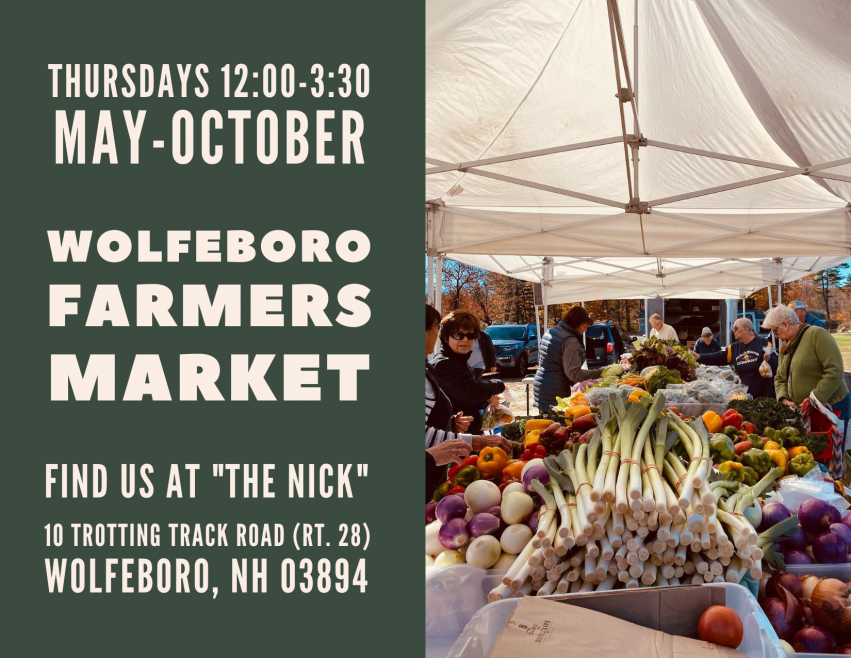 Franklin Farmers Market September 7th
Thursday 3pm-6pm | Marceau Park | Central Street, Franklin NH
Eating a variety of fruits and vegetables is a great way to stay healthy!
Make the Franklin Farmer?s Market part of your weekly routine!
Thursday afternoons
June 22nd-September 14th
3:00-6:00 pm
Marceau Park - Central Street, Franklin
We'll have:
Fresh Fruits and Vegetables
Local Meat and Eggs
Homemade Bread and Sweets
Maple Syrup
Other Local Specialties
Free children's activities and healthy recipe samples!
We Accept SNAP via EBT Card as well as Credit/Debit Purchases!
Learn how you can Double Your SNAP Dollars each week at the market.
For more information or if you have questions, please call 603-934-2118 or click here.
Visit our Facebook Page at Franklin Farmer's Market
Eating a variety of fruits and vegetables is a great way to stay healthy!Make the Franklin...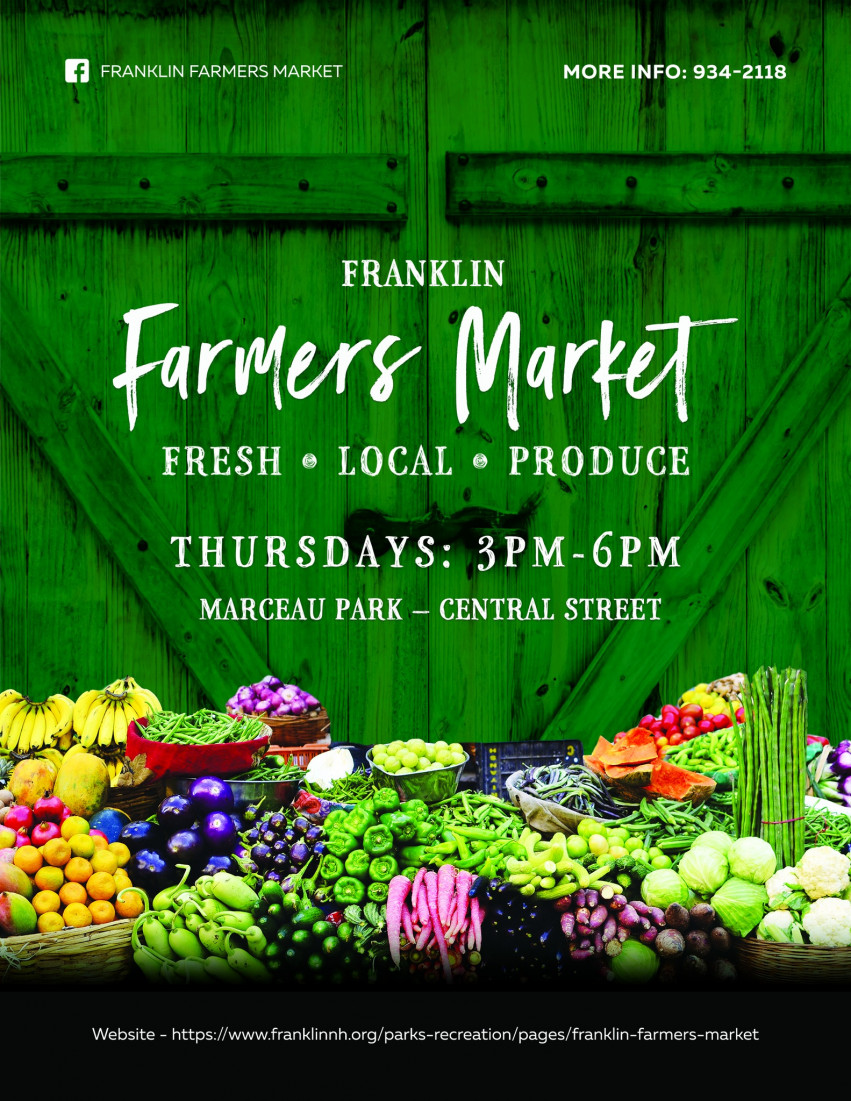 Wine Tasting at Karlins September 7th & 8th
Thursday & Friday 3pm-6pm | Karlins Wine and Cheese Provisions | 20 Main Street Meredith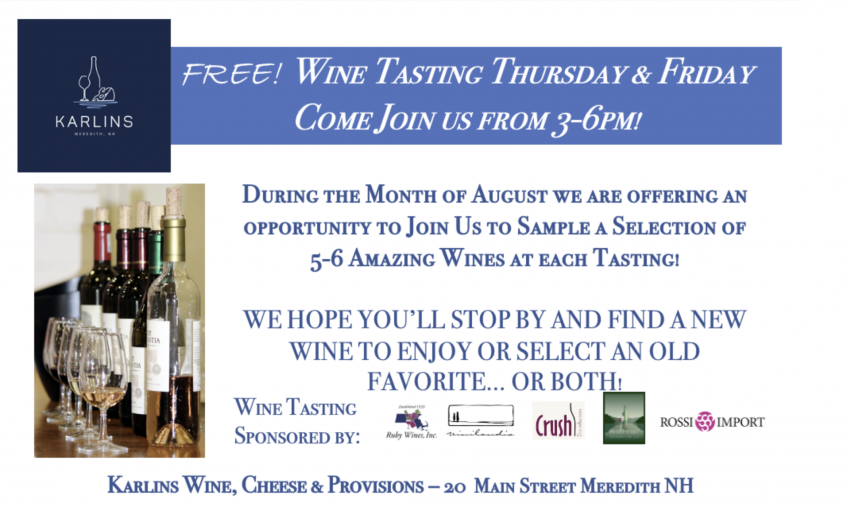 Live Music at Patrick's September 7th
Thursday 6pm-8pm | Patrick's Pub & Eatery | 18 Weirs Road Gilford
Live music hosted by Don "Sev" Severance with weekly guest musicians, performing a mix of soft rock, reggae and smooth jazz instrumentals.
Start your weekend early with live music from Sev and COMPANY.
Visit www.patrickspub.com/events to see the featured artist!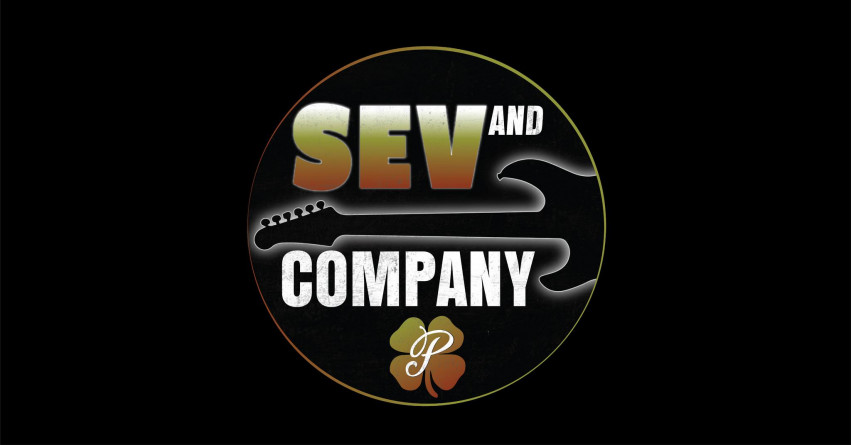 Live Music at Hermit Woods September 7th
Thursday 6pm-9pm | Hermit Woods Winery & Eatery| 72 Main Street, Meredith
The songs are Julian's original compositions based on a lifetime of living and working with musicians from the Caribbean, Africa and the Middle East.
You'll hear drums from Martinique playing a rhythm from Bulgaria, or an Arabic classical form remade with rumba and blues.
The musicians are strong, sophisticated and funky: pianist Eugene Uman, Artistic Director of the Vermont Jazz Center; clarinet virtuoso Anna Patton; bassist Wes Brown, a veteran of such jazz luminaries as Earl "Fatha" Hines, Anthony Braxton and Wadada Leo Smith; Ben James, John Tchicai's drummer for several years; and creative improvisor Don Anderson on trumpet.
https://www.facebook.com/juliangerstinsextet/
https://juliangerstin.bandcamp.com/
https://juliangerstin.com/performance-composition/
A Listening Room Experience
Hermit Woods is excited to bring talented artists from New England and beyond to perform for you. Each performance will provide you with an intimate, up-close, and personal experience with the performing artists. We ask our audience please refrain from talking during the featured show. Your silence will allow the artists and the audience to immerse themselves in the experience, which is not otherwise possible in larger, noisier environments.
Doors open at 5:30 pm for a complimentary wine tasting. The Loft Doors open at 6:00. We encourage you to arrive early for our wine tasting and enjoy food and wine before the show. The kitchen will close at 6:45. When the featured artists takes the stage we will ask that the audience remain quiet during the performance. After the show, we invite you to interact with the artists and purchase any music or merchandise offerings if available.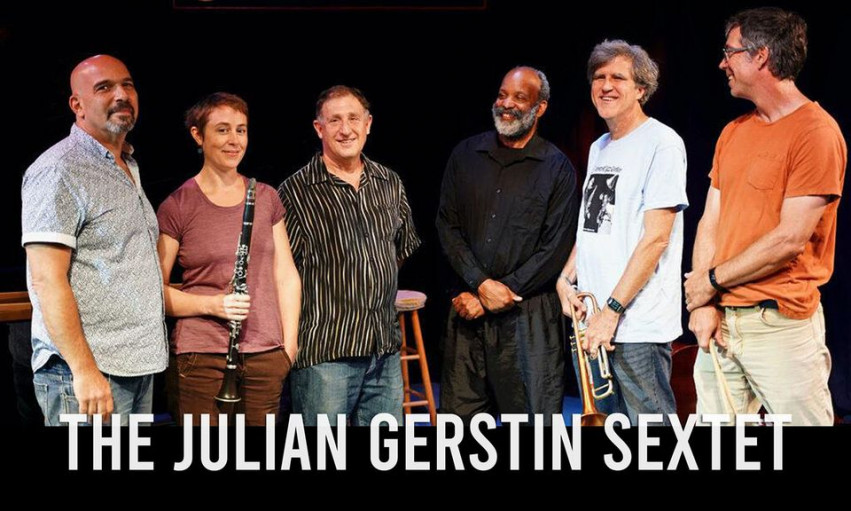 Music Bingo September 7th
Thursday 6pm-8pm | Axe & Ale Taphouse | 9 Old Lake Shore Rd Gilford
Holy cow Music Bingo and Buy One Get One 1/2 off Pizza - Thursday nights don't get any
better than this! Oh wait they do...:.it's 20% off Axe Throwing also! . Come in
early and stay until at least 8:00.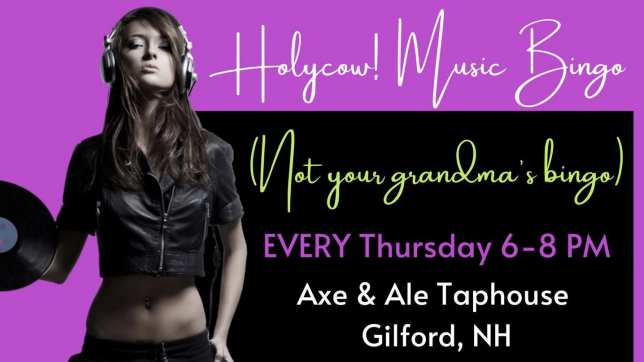 Corn Hole at Hobbs September 7th
Thursday 6:30pm | Hobbs Brewing Company | 765 NH RT 16, Ossipee
Join Carroll County Cornhole at Hobbs Tap Room every Thursday night for a weekly cornhole tournament!
$15 per person, 3 rounds of round robin switchholio (3 qualifying games with random partners every game) into a double-elimination playoff bracket.
Weekly tournament is open to the public; register in advance via the Scoreholio app (search Carroll County Cornhole), or upon arrival. Cash prizes weekly for the top scoring teams! Limited to 40 players per week, so register early!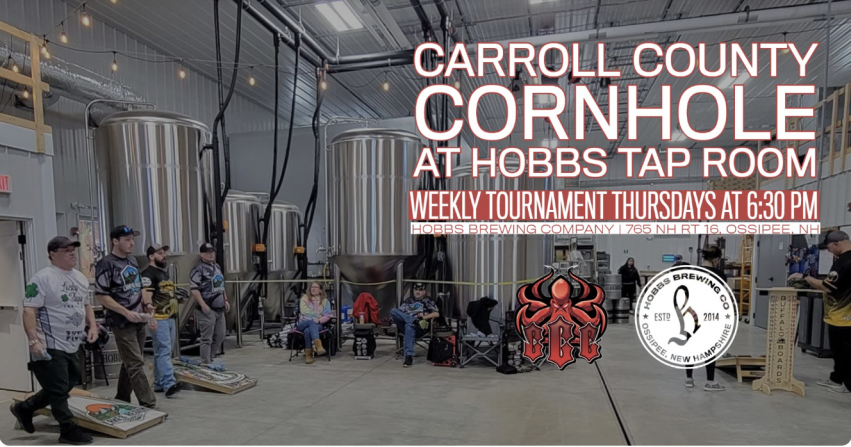 Live Music at Club Sandwich September 7th
Thursday 7pm - 9pm | 12 Main St, Center Sandwich, NH
We welcome Ball In The House to John Davidson's venue in beautiful Sandwich, NH. A true listening room experience in a converted barn, hosted by John.
Ball in the House is an R&B/Soul/Pop a cappella group based out of Boston, MA, whose high energy shows have audiences singing, dancing, even beatboxing along. With their extensive tour schedule (averaging 200 shows a year), Ball in the House has performed everywhere - from theaters to performing arts centers, fairs & festivals, to opening for some of the biggest acts in the world, such as The Beach Boys, The Jonas Brothers, The Temptations, Fantasia, Gladys Knight, Lionel Richie, Jessica Simpson, Blondie, Smokey Robinson, KC & The Sunshine Band, Diamond Rio, Colin Raye, Orleans, and numerous others. They headlined the 2018 & 2016 China International Chorus Festival in Beijing, won the 2016 Boston Harmony Sweepstakes, and were voted 2014 APCA Band of the Year and 2009 Best of Boston for Outstanding Musical Performers. For six years, they were the voices behind all the Cool Whip commercials and recently wrote and performed the jingle for Amazon's Prime Day. Ball in the House has appeared on America's Got Talent, The TODAY Show, The Daily Buzz, the Philadelphia 4th of July Parade, and SBS Culture Club and MBC News in Seoul, South Korea. https://www.ballinthehouse.com/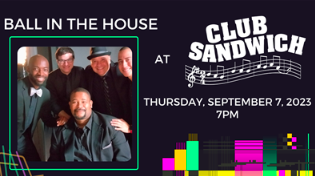 Friday Night Market at Hobbs September 8th
Friday 5-8pm | Hobbs Brewing Company | 765 NH RT 16, Ossipee
Friday Night Markets are back! Join us every Friday at the Tap Room under the tent for our weekly market, featuring local farmers & makers, rotating food trucks, live music, cold Hobbs beer, and weekly pop up events! Stay tuned to our channels for weekly vendor announcements
Interested in joining us as a vendor? Email Tap Room Manager Emily at taproo[email protected] for information. We can't wait to see you there!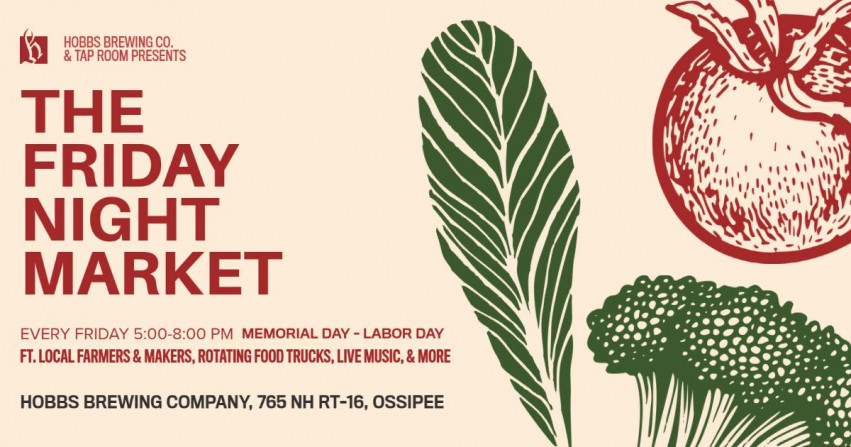 Drive In-Movie Night:Harley-Davidson & The Marlboro Man

September 8th
Friday 5-8pm | Harley Davidson | 239 Daniel Webster Hwy, Meredith
Join us for a Drive-In Movie Night while we stream Harley-Davidson & The Marlboro Man live on a 40' inflatable big screen! This movie is rated R, leave your kiddos at home!
Only motorcycles will be allowed within the drive-in. If you are arriving in a 4-wheel vehicle, we encourage you to bring a lawn chair.

5PM: Event parking opens
7PM: Event parking closes

7:30PM: Harley-Davidson & The Marlboro Man

$10/per motorcycle

Food, drinks & candy will be available for purchase!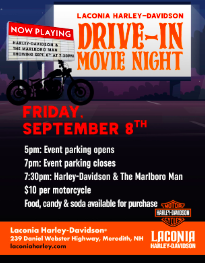 Sock Hop & Classic Car Show September 8th
Friday 6-8pm | Belknap Mill | 25 Beacon St E # 1, Laconia
The Arts in the Park Summer concert Series wraps up with the Belknap Mill's Annual Sock Hop featuring the Rockin Daddios! This show is free & open to the public. Guests are welcome to bring lawn chairs, a blanket , and their dancing shoes for a evening of live music at the Belknap Mill.
Cars will be lining up at 5pm! Have a classic car to show off? Register it here: https://belknapmill.app.neoncrm.com/.../belk.../event.jsp...
Hot Diggity Dog LLC will be here selling hot dogs and the Belknap Mill will be selling $5 root beer floats!
The Rockin Daddios will take the Bandstand at 6pm!
Thank you to our founding sponsor- LACONIA PUNAM FUND and media sponsors 104.9 The Hawk, and 101.5 Lakes FM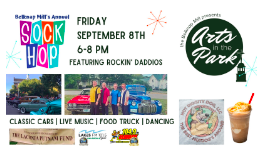 Club Sandwich September 8th
Friday 7pm - 9pm | 12 Main St, Center Sandwich, NH
Club Sandwich season 3 will run from June 2 through October 21, 2023, Doors open at 6:30pm for the pre-show presentation. Folks are encouraged to enjoy the entertaining videos on our multimedia screen.

7pm is showtime on Fridays and Saturdays! The show includes original and cover songs and backstage stories, and surprises. John will feature songs from his twelve albums, tales from his Las Vegas shows, television variety appearances, and his roles in Walt Disney movie musicals. Each song is enhanced using our multimedia video screen. It's an evening of comedy, inspiration, and nostalgia. And each show is unique!

John will be supported at his shows by bass player John Petruzzelli. Here's a bit about (the other) John: John Petruzzelli is a multi-instrumentalist who has taught and performed in Carroll Country region for the last twenty years. He holds two degrees, one in recording technology and another in jazz studies. John owns and operates a recording studio in Wolfeboro where he engineers and coaches aspiring artists in all avenues of music. Growing up by the lake, under the banner of the Great Waters music festival, John witnessed some legendary musicians come through the town of Wolfeboro, stars like Chuck Mangione, John Pizzarelli and Bradford Marsalis inspired him to play and perform at any chance he could. At Club Sandwich, JP will support JD on upright bass, providing a solid foundation, and a complimentary musical voice to showcase some of America's greatest tunes.

After the show you can say hi to John, take selfies, and of course he'll be glad to autograph any merchandise purchased at our gift shop. Admission is $35 in advance and at the door (unless otherwise stated). Livestream tickets are $10. https://www.johndavidson.com/weekendshows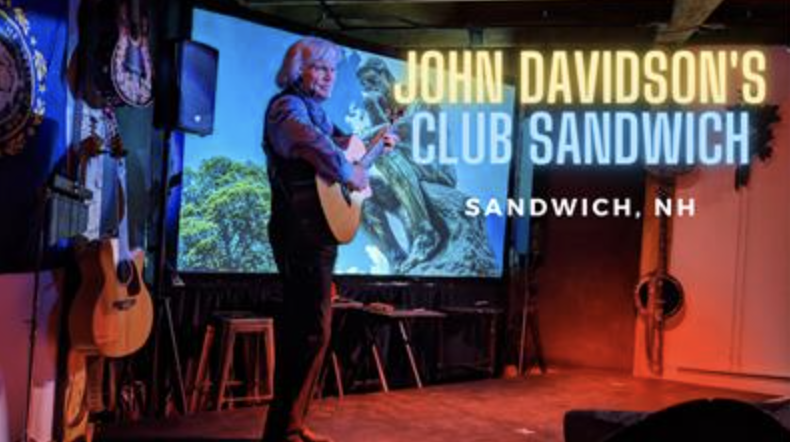 Barnstead Farmer's Market September 9th
Saturday 9am-1pm | Parade Church | Rt 28
Join us every Saturday starting June 3rd, from 9AM-1PM at the Parade Church in Barnstead, just a minute off route 28.

The Barnstead Area Community Farmer's Market promotes local foods and handmade products from June through the end of September.
Promoting locally grown produce and handmade products to the area towns and communities....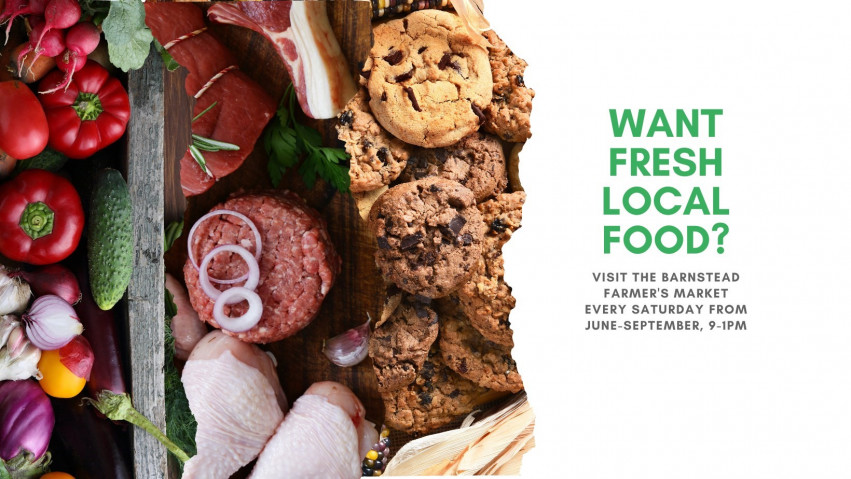 Bristol Farmer's Market September 9th
Saturday 9am-2pm | Mill Stream Park | NH Rout 3A Bristol
Vegetables - Fruits (in season) - Bacon - Chicken - Eggs - Baked Goods (quick breads, cookies, tarts, cakes, muffins, pies, breads, bagels) - Homemade Doggie & Horses Biscuits - Fly Fishing Lures - Quilts - Handmade Jewelry - Baskets - Amazing Woodworking of all kinds - Stuffed Animal Toys - Stuffed Toys with Accompanying Book - Aprons - Vera Bradley look-a-like totes - Cross body bags - Bird & Bat Houses - Accent Tables - Cutting Boards - Fresh Cut Floral Arrangements - Perennials - Garden Plant - Framed Photography - Semi-precious & Fresh Water Pearl Jewelry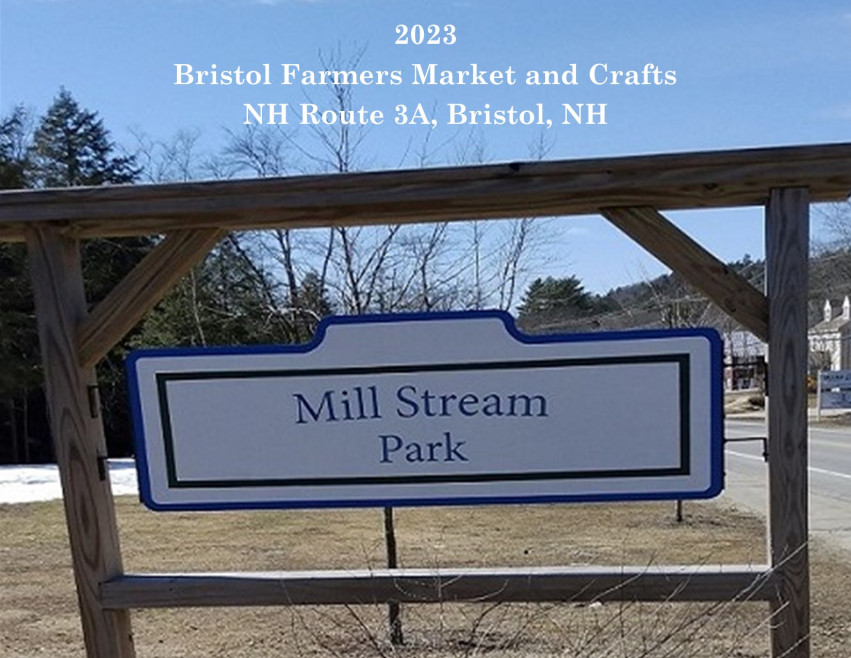 Recycled Percussion Junk Rock Superheros September 9th
Saturday 2pm | The Cake Theatre | 12 Veterans Ave Laconia
Your favorite band is taking the stage at THE CAKE Theatre this summer. You won't want to miss the band's dazzling, over-the-top performance, combining comedy, music, stunts, and more.
The all-new production stage includes high-tech sound, lighting, special effects, a disco ball, and much more.
For years Recycled Percussion loved the idea of creating a rock opera! A themed show that
pushes musical limits. We bring you a live-action music experience that will take you on an
unforgettable musical journey. With that, we introduce to you, the "Junk Rock Super Heroes".
Our immersive experience is like no other, don't miss your chance to be a part of the Recycled
Percussion Junk Rock Superheroes show!!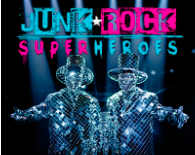 Annual Optimal Healer Celebration September 9th
Saturday 2:30pm | Awakening Chiropractic | 7 Grange Rd, Tilton
Join us and celebrate our community! Food, games, prizes, bouncy house, and face painting. Also, enjoy a smoothie from Drink Positive. All patients of 10 or more years will receive a free smoothie. All friends and family are welcome to join the fun!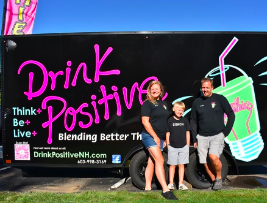 Selling Your Home?
Get your home's value - our custom reports include accurate and up to date information.
Get Home Value