Lake Winnipesaukee Waterfront Report- June 2019
Winni is heating up!
Lake Winnipesaukee, single-family owned waterfront saw a spike in closed listings from 8 to 14 transactions in just a months time. Many new listings came on, days on market went down 47.90% from May 2018.
As of June 11th, 2019 there was 24 properties with owned private waterfront on the lake with a pending sale, three of which are island property. The highest list price that is under agreement is the remaining portion of the Bahre estate in Alton with an asking price of $7,900,000.
There are currently now 89 active privately-owned waterfront listings for sale around Winnipesaukee, with an average LIST price of $2,062,068 and median list price of $1,600,000. The property that has been on the market the longest without coming off is what is known as the Kona Mansion Property in Moultonborough located at 50 Jacobs Rd. This has been on the market for 1903 days now. It was under agreement for quite some time but since that did not work out and it is available once again with an asking price of $6,995,000. Check out the property HERE
The property with the highest price tag for sale on the lake is located on Governors Island, asking $9,500,000 for 296 Edgewater Drive. They have been on the market now for 1142 days and were on before that with a different brokerage for 1043 days at $10M. For more information click HERE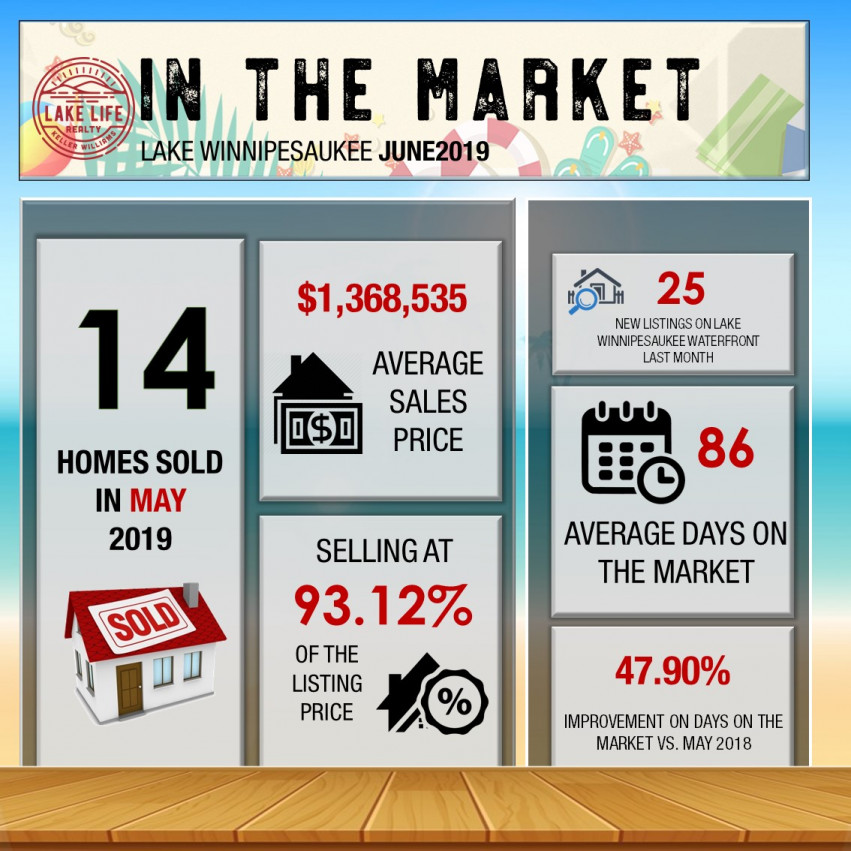 Great Return on Landscaping & a better market
Located in Meredith, 68 Wagon Wheel Trail sold for $3,762,000. They were originally asking $4,390,000 and then lowered the ask to $3,895,000. On the market for 240 days, but this same property was purchased by the seller not long ago. This property closed at $2,750,000 in February of 2016. Just over 3 years later and it saw a price tag of almost $1M more. What made it sell for that much more in just 3 years? Landscaping and a great market. The house did see a landscape transformation and stone veneer siding, maybe a few smaller changes here and there but the market demand was also there! Talk about a great investment!
Of the 14 sold properties FIVE sold with cash purchases. Last month 5 of the 8 sold with cash. The highest price listing, Wagon Wheel, sold for cash!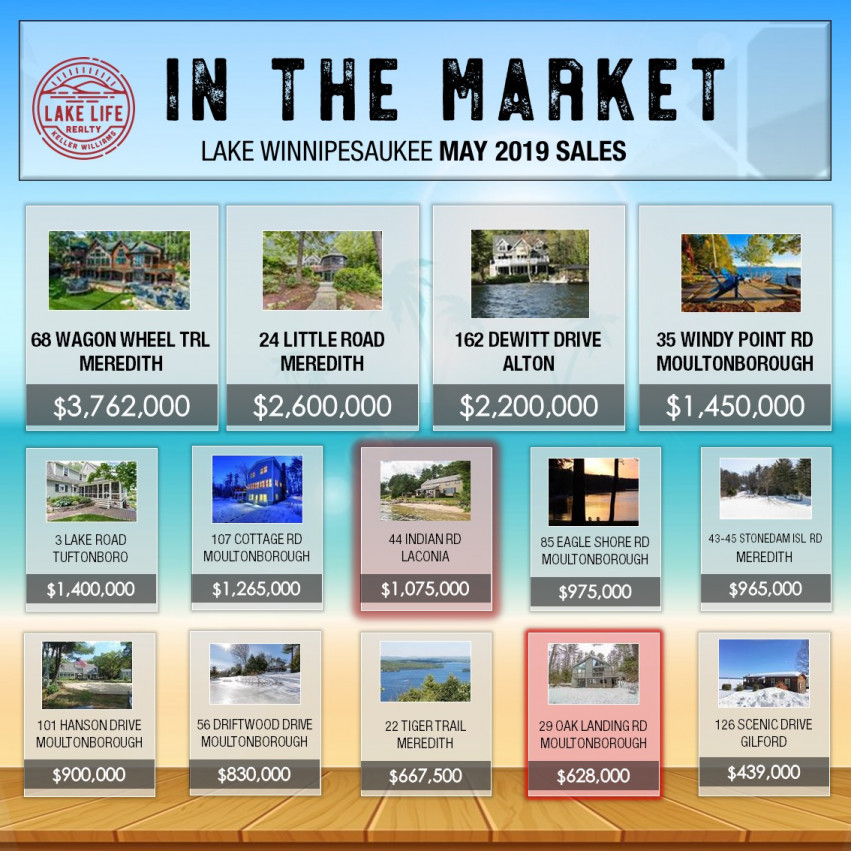 Selling Your Home?
Get your home's value - our custom reports include accurate and up to date information.
Get Home Value