Lake Life Locals Guide: Where to find the best breakfast in the Lakes Region?
Embark on a mouthwatering journey through the Lakes Region, NH, as we explore the best breakfast places that will awaken your taste buds and set the stage for a memorable day. From charming diners oozing with nostalgic charm to contemporary eateries showcasing innovative twists, this picturesque region offers a diverse culinary scene to suit every palate. Imagine savoring fluffy pancakes drenched in locally sourced maple syrup or indulging in buttery croissants accompanied by perfectly brewed artisanal coffee. These breakfast havens not only serve exceptional dishes but also radiate a warm and welcoming ambiance, inviting you to become part of the Lakes Region family. Join us as we uncover the hidden gems and beloved establishments that make the Lakes Region a paradise for breakfast enthusiasts and food lovers alike, where flavors, atmosphere, and genuine hospitality converge to create unforgettable morning experiences.
The Boro Baking Co.
Moultonborough
Welcome to The Boro Baking Co, a breakfast haven in Moultonborough, NH. Indulge in their delectable menu, featuring mouthwatering options like their home made pop tarts. Savor the flavors of fresh croissant stuffed with lobster meat salad and a side of seasoned waffle fries!. With its cozy ambiance and menu bursting with artisanal baked goods, The Boro Baking Co is a must-visit for a delightful breakfast experience in Moultonborough, NH.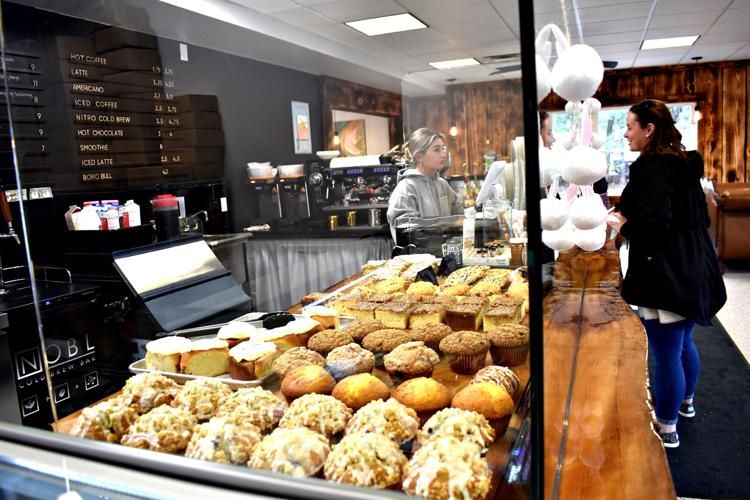 Gusto Italian Café
Center Harbor
Experience breakfast bliss at Gusto Italian Café in Center Harbor, NH. Their menu is a delight for the taste buds, featuring mouthwatering options like their Veggie Quiche or a berry croissant. With its inviting atmosphere and menu filled with Italian-inspired breakfast creations, Gusto Italian Café promises a delightful start to your day in Center Harbor, NH.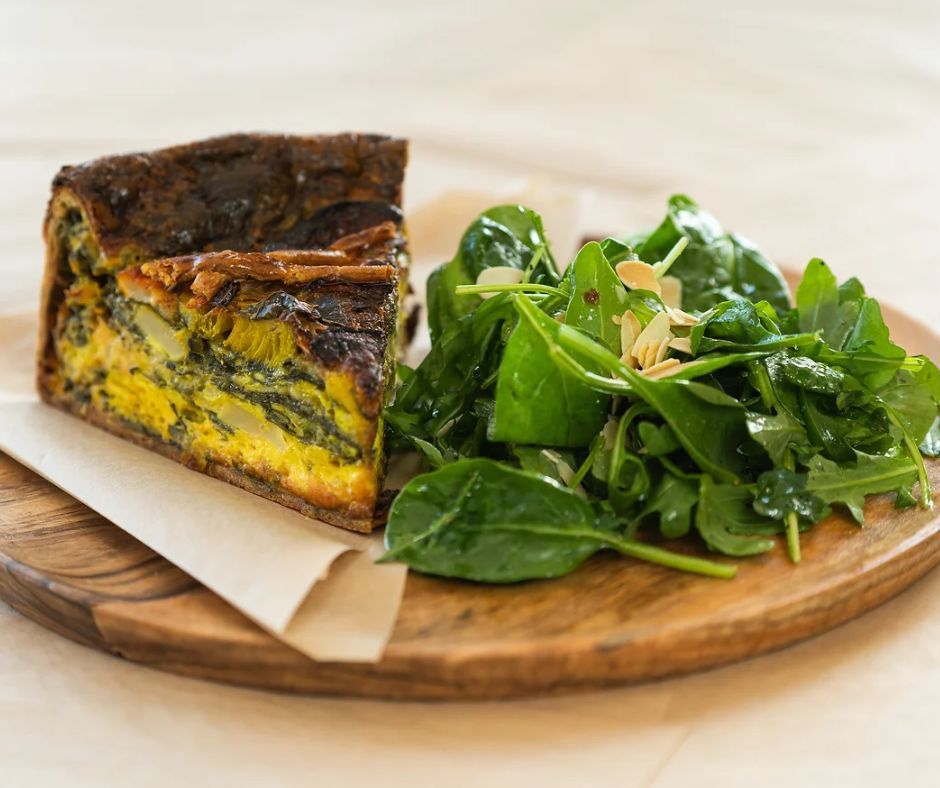 George's Diner
Meredith
Step into George's Diner in Meredith, NH, for a classic breakfast experience that satisfies every craving. Their menu features beloved breakfast favorites like fluffy pancakes topped with butter and syrup, hearty omelets filled with a variety of ingredients, and mouthwatering bacon and eggs cooked to perfection. Indulge in their golden French toast, dusted with powdered sugar and served with a side of crispy bacon. With its timeless charm and menu filled with classic breakfast delights, George's Diner is the perfect place to start your day with a satisfying breakfast in Meredith, NH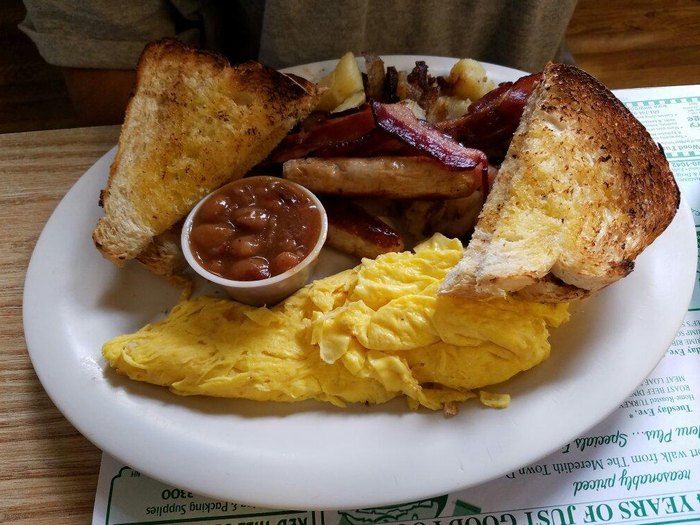 Water Street Café
Laconia
Experience breakfast delight at Water Street Cafe in Laconia, NH. Their menu is a treasure trove of delicious options to kickstart your day. Indulge in their fluffy Belgian waffles, topped with a medley of fresh berries and a dollop of whipped cream. Delight in their hearty breakfast skillet, featuring a savory blend of eggs, crispy bacon, and sautéed vegetables. Savor their mouthwatering eggs Florentine, with perfectly poached eggs nestled on a bed of sautéed spinach and drizzled with hollandaise sauce. With its welcoming ambiance and menu brimming with breakfast favorites, Water Street Cafe is the perfect destination for a delightful breakfast experience in Laconia, NH.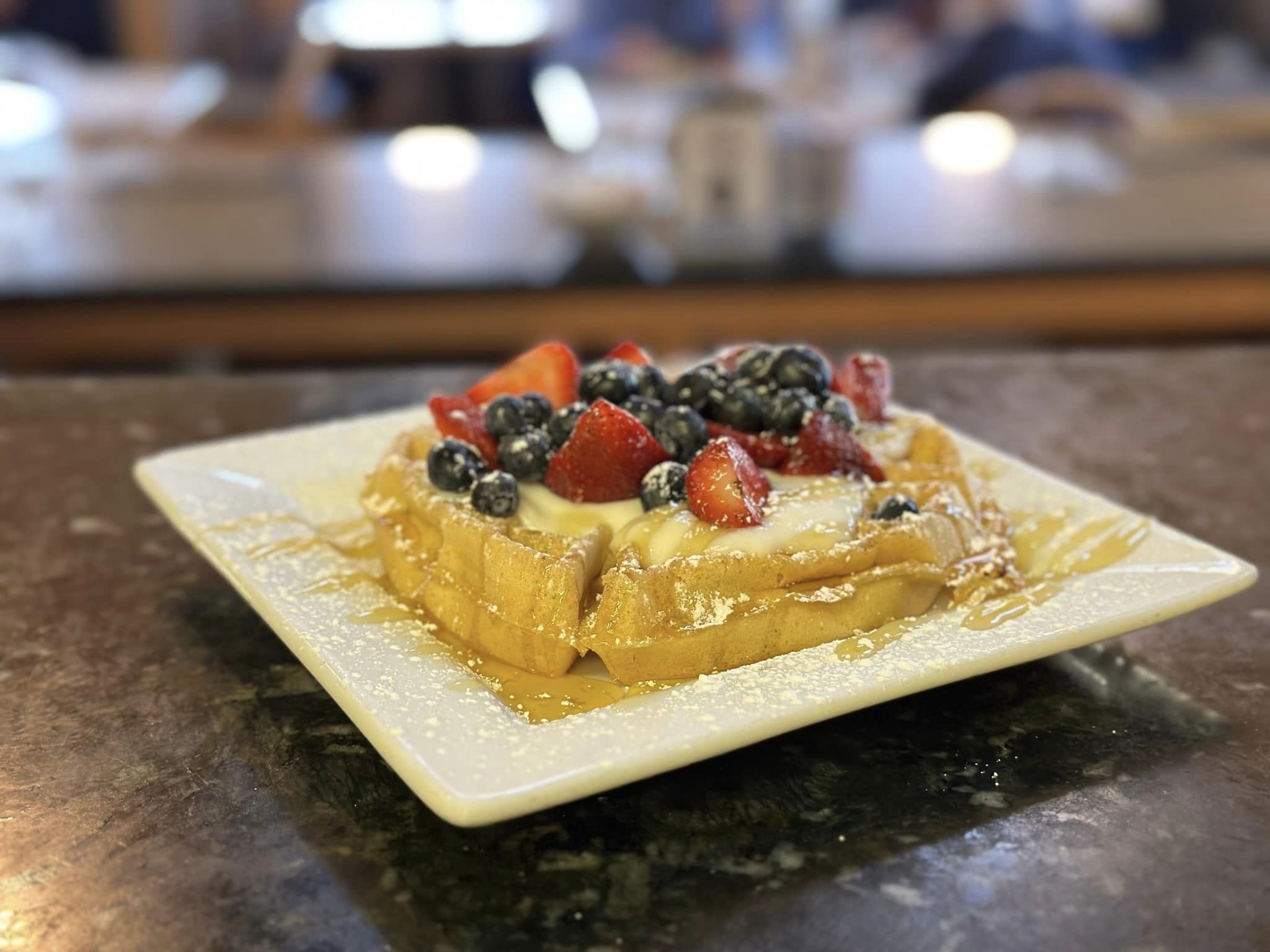 North Main Cafe
Wolfeboro
Start your day off right at North Main Cafe in Wolfeboro, NH. This charming spot offers a delightful breakfast experience with a standout dish: their famous Avocado Toast. Indulge in creamy avocado spread atop artisanal bread, perfectly toasted and topped with a sprinkling of flavorful spices. This mouthwatering creation is a crowd favorite, showcasing the cafe's dedication to fresh, delicious ingredients. Combined with their cozy ambiance and friendly service, North Main Cafe is the perfect destination for a satisfying breakfast in Wolfeboro, NH.