Navigating Paradise: Exploring the Enchanting Boat Marinas of the Lakes Region
Welcome to an aquatic haven where boating dreams come true and serenity meets adventure – the Lakes Region's favorite boat marinas. Nestled amid breathtaking landscapes, this region boasts an array of marinas that cater to every boater's desires. Whether you're seeking a tranquil escape, a hub for water sports, or simply a place to unwind and soak in scenic beauty, these marinas have it all. Join us as we embark on a captivating journey through the dockside treasures that make the Lakes Region a boater's paradise. From luxurious amenities to picturesque views, the marinas here offer an experience like no other. Let's dive into the world of lakefront wonder and discover why these marinas are cherished by locals and visitors alike.
Goodhue Boat Company
Meredith
Step into a world of boating excellence with Goodhue Boat Company at Shep Brown's. For over a century, we've been the destination for Lake Winnipesaukee's finest boat rentals and maritime services. From top-notch Chaparral bowriders to spacious pontoons and thrilling surf boats, our premier rentals set the stage for unforgettable on-water journeys. With easy online booking, getting on Lake Winnipesaukee has never been simpler. As an authorized dealer for Boston Whaler, Key West, Xcursion pontoon boats, and Mercury Motors, we bring you only the best in watercraft. Join us and let the lake's shimmering beauty become your playground.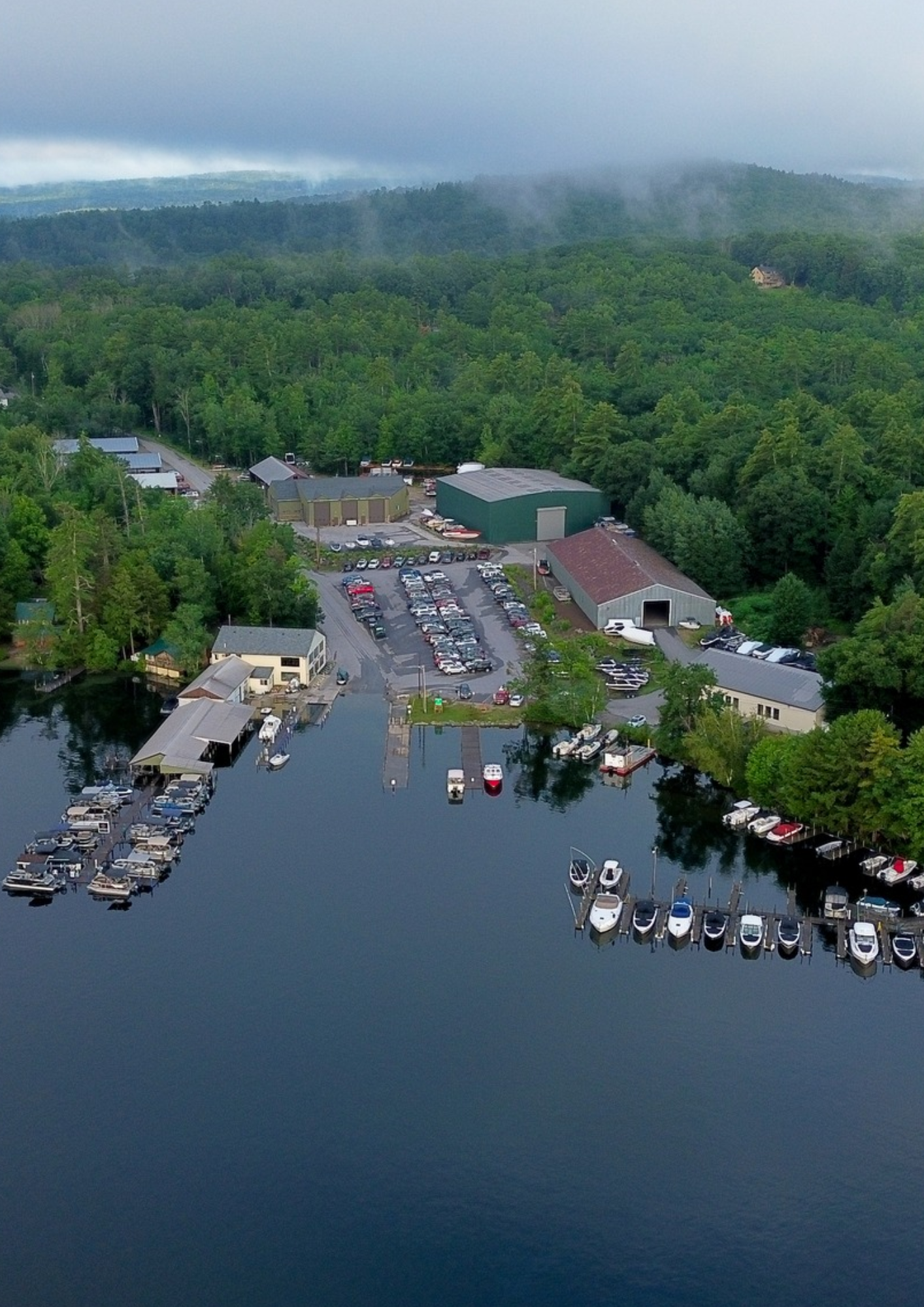 Melvin Village Marina
Tuftonboro

For over five decades, Melvin Village Marina has been a beacon of quality and service for boaters on Lake Winnipesaukee and across New Hampshire. Representing esteemed boat lines such as Four Winns, Harris FloteBote, Lund, and Robalo, alongside premier motors including Honda Marine, Yamaha Marine, Volvo Penta, and Mercruiser, the marina's reputation is fortified by its award-winning service. From its humble origins as a quaint New England house and barn on Melvin Bay's shores, the marina has evolved into a multifaceted facility featuring 80 slips, 13 buildings spanning four land parcels, and a meticulously designed showroom that artfully combines classic aesthetics with contemporary functionality. Bolstered by an experienced and dedicated team, many of whom have been with the company for years, Melvin Village Marina is distinguished by its commitment to customer satisfaction. As a family-owned enterprise, deeply intertwined with its community, the marina consistently embraces innovation while upholding its pledge to exceptional service. Prospective customers are invited to explore the website, peruse the boat inventory, and discover the outstanding array of services that solidify Melvin Village Marina's enduring presence in the boating realm.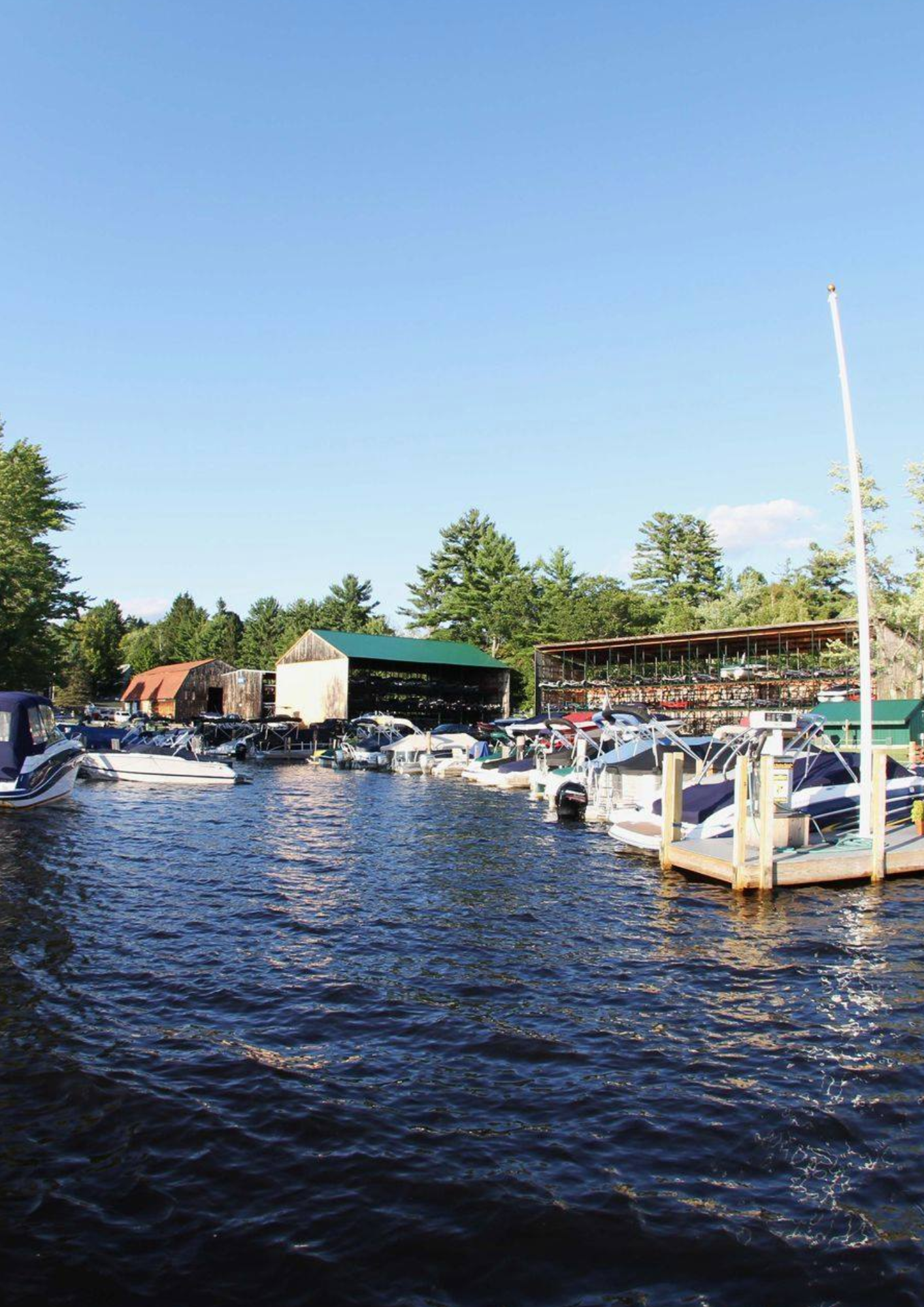 Riveredge Marina
Ashland

Nestled within the picturesque Lakes Region of New Hampshire, Riveredge Marina has earned its place as a cherished favorite among boating enthusiasts. Proudly recognized as an authorized Lowe Boat dealership, this marina offers a vast selection of both new and pre-owned inventory to cater to diverse preferences. Boasting a team of approachable and knowledgeable experts in sales, service, and parts, Riveredge Marina ensures that every interaction is marked by excellence. From guiding customers through their boat selection process to providing ongoing maintenance and personalized customization, the marina's commitment to top-tier customer service is unwavering. At Riveredge Marina, building lasting relationships with their valued patrons is paramount, a dedication that has solidified their status as a beloved and trusted destination within the Lakes Region's vibrant boating community.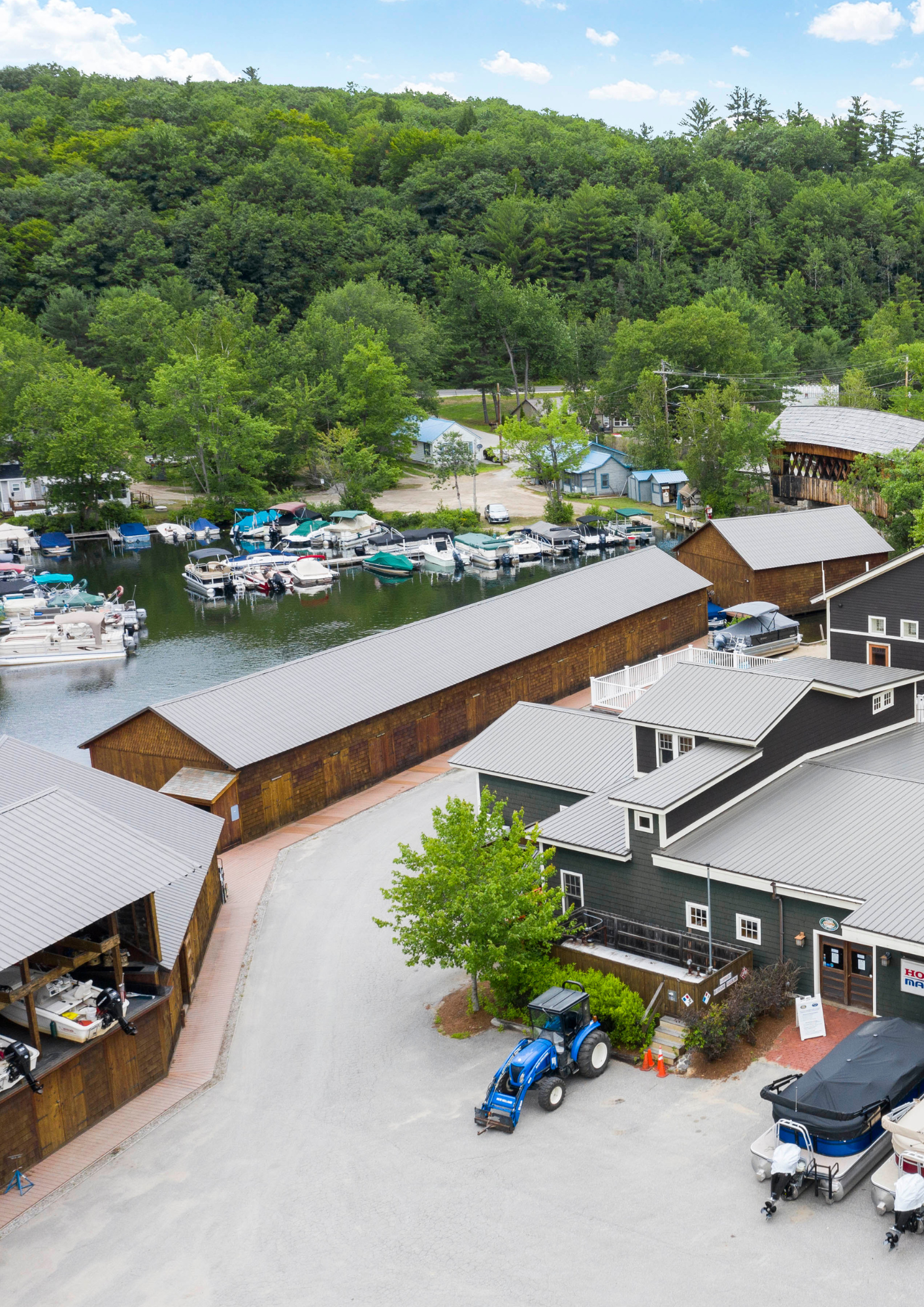 Meredith Marina
Meredith
Situated along Lake Winnipesaukee's serene shores in Meredith, New Hampshire, this marina has emerged as a beloved choice among Lakes Region boaters. Their comprehensive services cater to diverse needs – whether it's procuring a new or pre-owned boat, renting, or acquiring essential equipment like trailers and anchors. With certified technicians well-versed in Mercury, Mercruiser, Yamaha, and Volvo Penta, the Service Department ensures impeccable maintenance, from simple cleaning to intricate repairs. Boasting a valet service for easy boating and storage solutions, plus amenities like a pump-out station and gas dock, this marina has solidified its status as a go-to favorite for Lakes Region boating enthusiasts.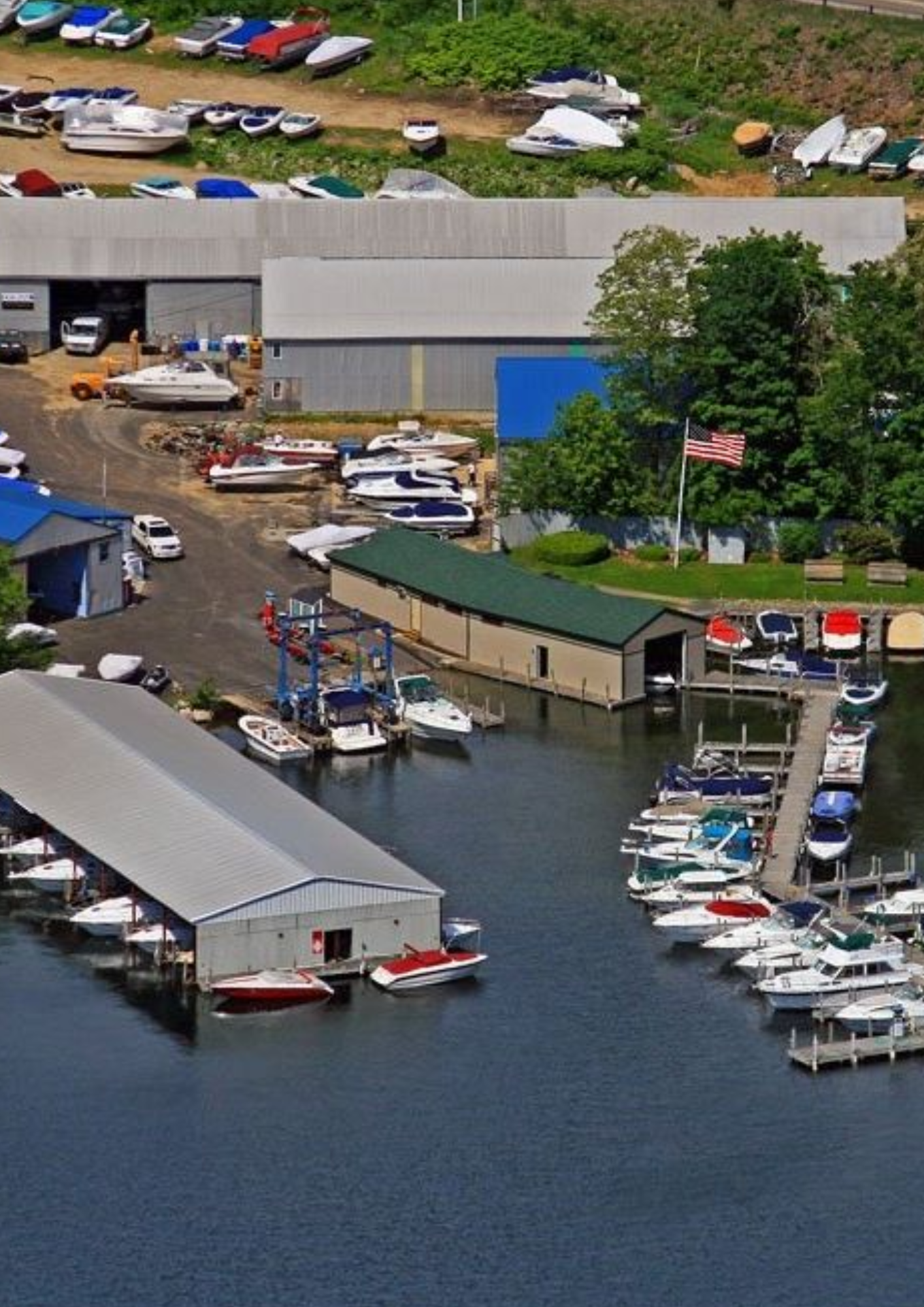 East Coast Flightcraft
Meredith / Laconia
East Coast Flightcraft, a beloved Lakes Region marina, offers unparalleled boating experiences. As one of the world's largest dealers for Cobalt, Malibu®, and Axis® boats, their legacy is rich. Established in 1986 by Dan "The Boat Man" Lemieux, their journey began with a love for waterskiing and a passion for Flightcraft boats. Partnering with Malibu led to the iconic Malibu Flightcraft line, shaping the tow sports landscape. With over 200,000 square feet of service and storage and an on-water showroom, they prioritize customer relationships, boasting factory-trained technicians and accolades for exceptional service. For unforgettable boating moments, East Coast Flightcraft is the ultimate choice.