March 2021 Lake Winnipesaukee Report
What a month
ONLY 4 properties SOLD on Lake Winnipesaukee last month and they all make the stats seem "off" from what we have been sharing over the past few months especially. Two of these properties were on the market over 100 days, we still continue to some properties come on over market value and they take some time until someone finds the right price the seller will agree too. The longest days on market was 556 days for a property on Campfire Circle in Alton! This property did have a lot of activity but for many the neighboring association was a deterrent and the moorings of boats out front.
One of the four properties that sold was an Island property. It was the entire island known as Tip Island and was the only sale that closed for over asking last month. It closed for 70k over asking. Click HERE to view the MLS listing.
Currently (as of March 3rd) there are 19 waterfront single-family properties for sale on MLS with an average price of $3,540,837 and a median price of $1,895,000. Two of the 19 that have been on the market the longest are both island properties, one in Tuftonboro on Whortleberry and the other on Big Barndoor in Alton.
Nine properties are under agreement that are single-family waterfront homes on Winni. Click HERE to view all nine. The median days on market for those under contract is only FOUR with a median price of $2,295,000.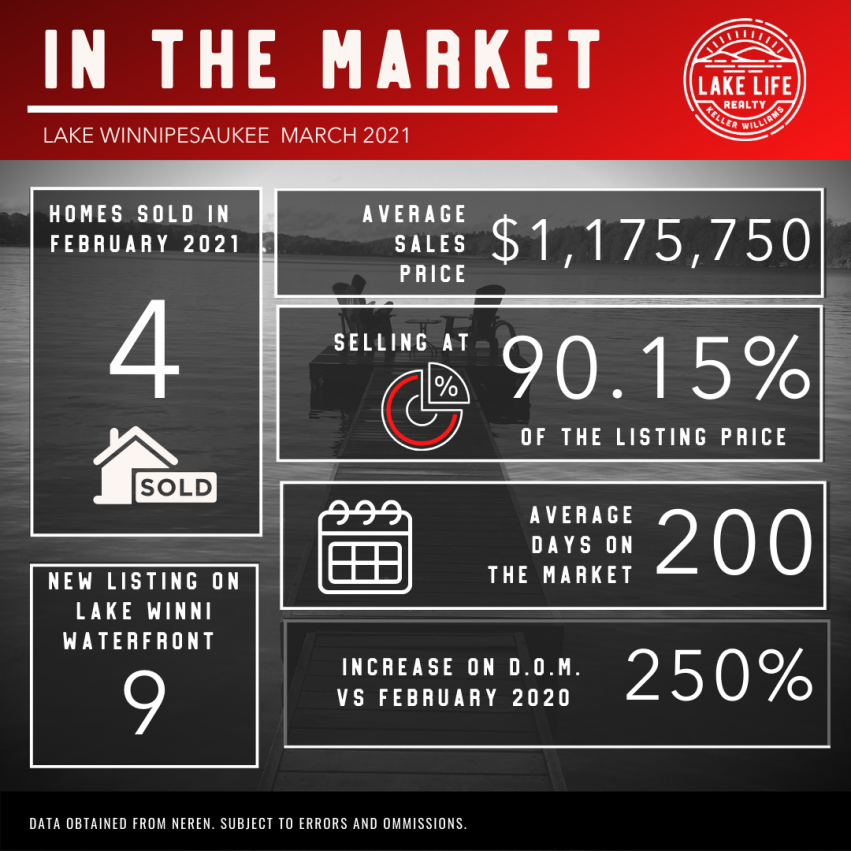 2020
February last year Covid was just a small thing that many thought was just going to blow over! Crazy to think it has almost been a whole year since the shutdowns. Last February there was five sales total on the lake for the month. We saw last year 14 new listings hit the market where this year for the same month we saw just nine. Check out where those 14 listings are now: HERE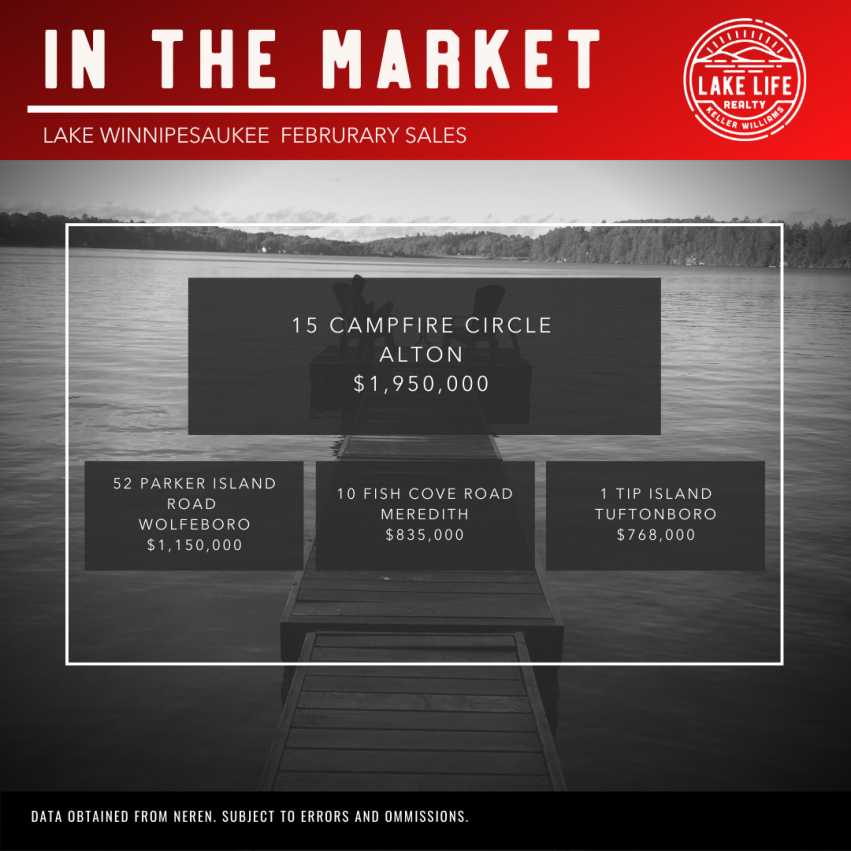 Selling Your Home?
Get your home's value - our custom reports include accurate and up to date information.
Get Home Value