November 2021 Lake Winnipesaukee Report
17 privately owned
waterfront properties sold in the month of October. 10 less than the same month in 2020. The average sales price compared to the same month last year is up almost $400k more with 65% better days on market - 68 versus 24. This number will be even less once the MLS corrects a computer error showing 44 days for on the market for 396 Wentworth Shores Rd versus 7 days that it should be. NINE of the 17 properties were under contract in 2 weeks or less. Five were island properties not accessible by car, one had the street located across the street from the waterfront lot than was deemed rebuildable, the highest priced sold for just $6 mil on Governors Island with an asking price just shy of $7M.
Cash is still king in many sellers' eyes, the property that sold on Veasey shore for $35k over asking chose that cash offer. Even with another offer with financing (making up some of a different if apprisal fell short), inspection contingency (but only ask if a project exceeds $15k in work), that was $120k+ over asking. The majority of sellers are looking for that deal that is done from the moment it is signed, versus accepting a higher price with inspections and financing. Many buyers will still ask to allow an appraiser entry if they plan to finance with such low rates available but have proof of the cash in the event something happens.
10 of the 17 closed were cash and the majority of those were for the higher price point properties.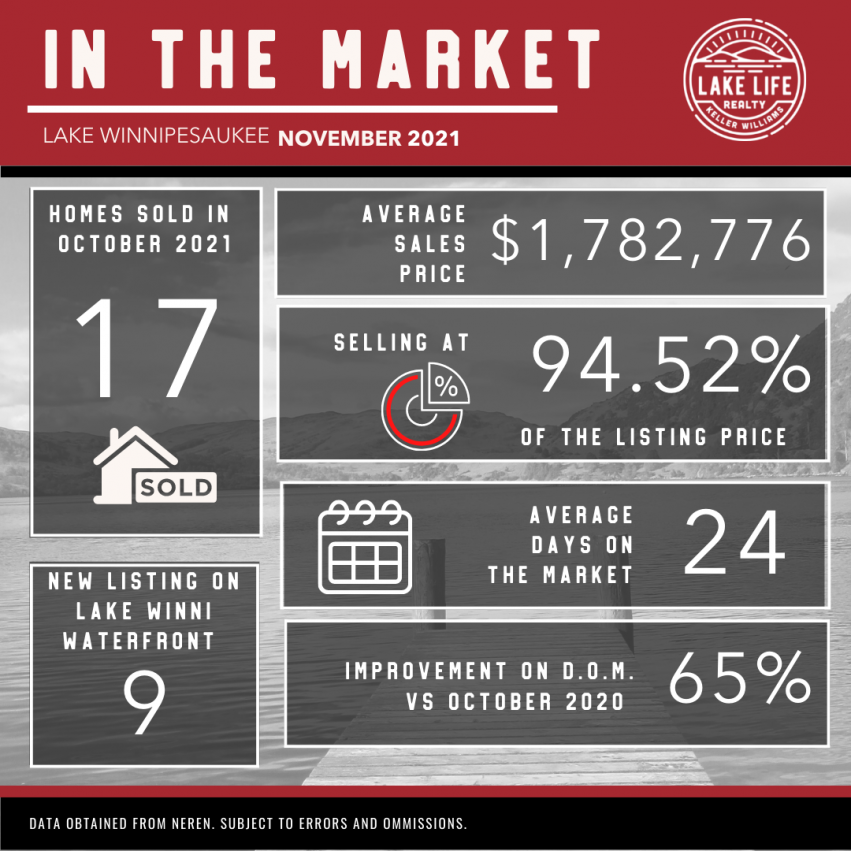 Talk about Appreciation
We sold 24 Dew Point Lane representing the seller in 2018 for $1,975,000, just outside downtown Center Harbor. The new owners over the years renovated a guest bathroom and painted the walls, loving every bit of the property inside and out. When we approached them with numbers at the beginning of 2021 for what we could sell it for now they were shocked but not looking to sell. We continued to update them on the growing price we were seeing it could sell for as 2021 continued on into the late summer. The number grew to one that would "make the seller move" and we went under contract for full asking price at $3.5M- after inspections (yes they are coming back in this market) it closed for $3,480,000. What a return on investment in just 3 years!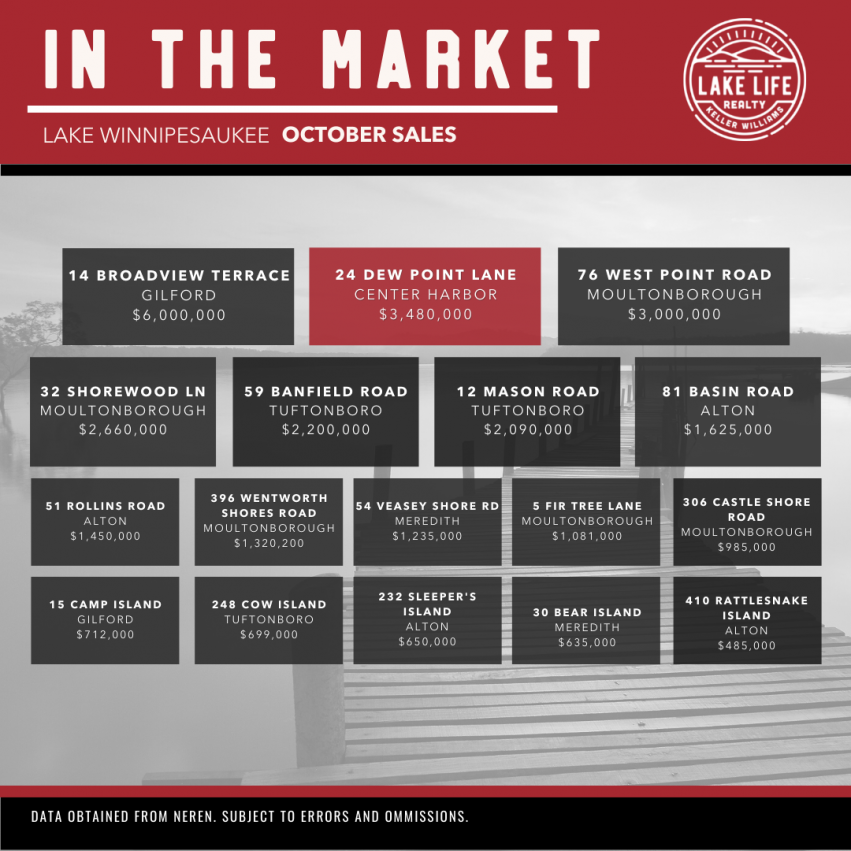 Selling Your Home?
Get your home's value - our custom reports include accurate and up to date information.
Get Home Value