October 2020 Lake Winnipesaukee Report
31 Homes SOLD on Winni!
Almost double the 16 that sold last month! Average sales price stayed relatively the same month over month. TWO properties, 112 Prescott Ave in Laconia and 23 Spindle Point Rd in Meredith never even hit the market!
There were TWO properties that were on the market for over 1500 days that finally closed, click HERE to view those. One was on for 1514 days and the other on Governors Island for 1749 days!
THREE of the properties that sold last month sold for over asking. The most was for $41k over asking, the other was our listing at $31k over asking and lastly the third was $5k over asking. Five sold for full asking price. Most of those were the highest priced sold listings.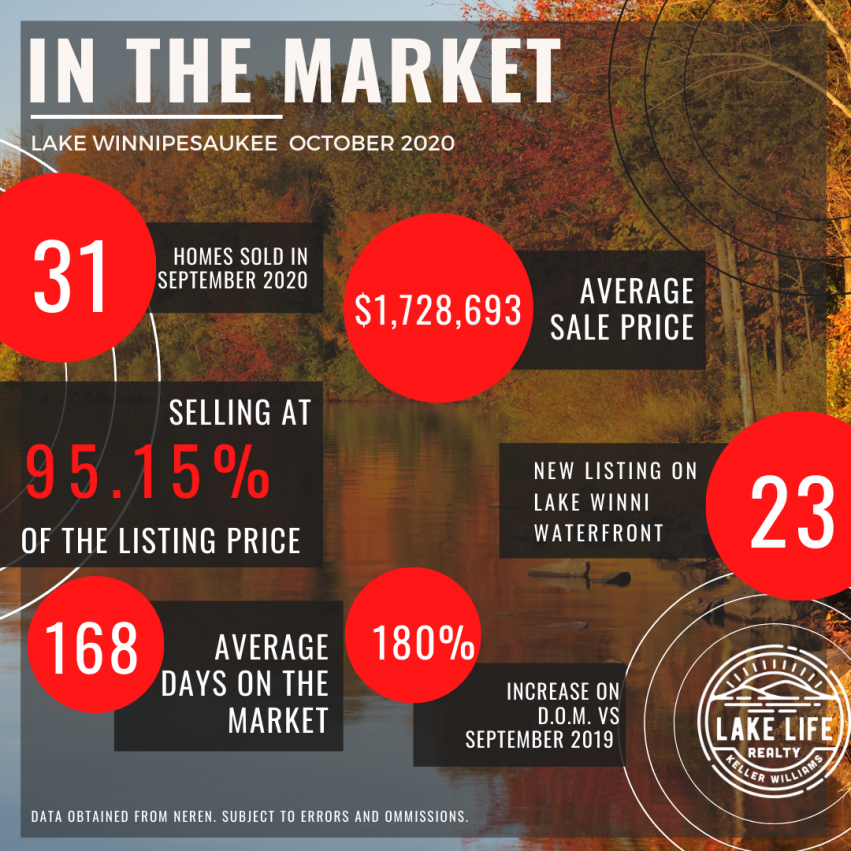 2019 vs. 2020
Last year only 13 waterfront had sold for the month of September with a total volume sold of $11,252,300, this year the total sold volume for September was $53,589,500! WOW!
The average sold price was $865,561 and this year it is $1,728,693 for September 2019 vs. 2020.
Year over Year...2019 YTD sold 106 units where this year we have 123 YTD with almost $42 million more selling in volume so far this year that last year to Sept.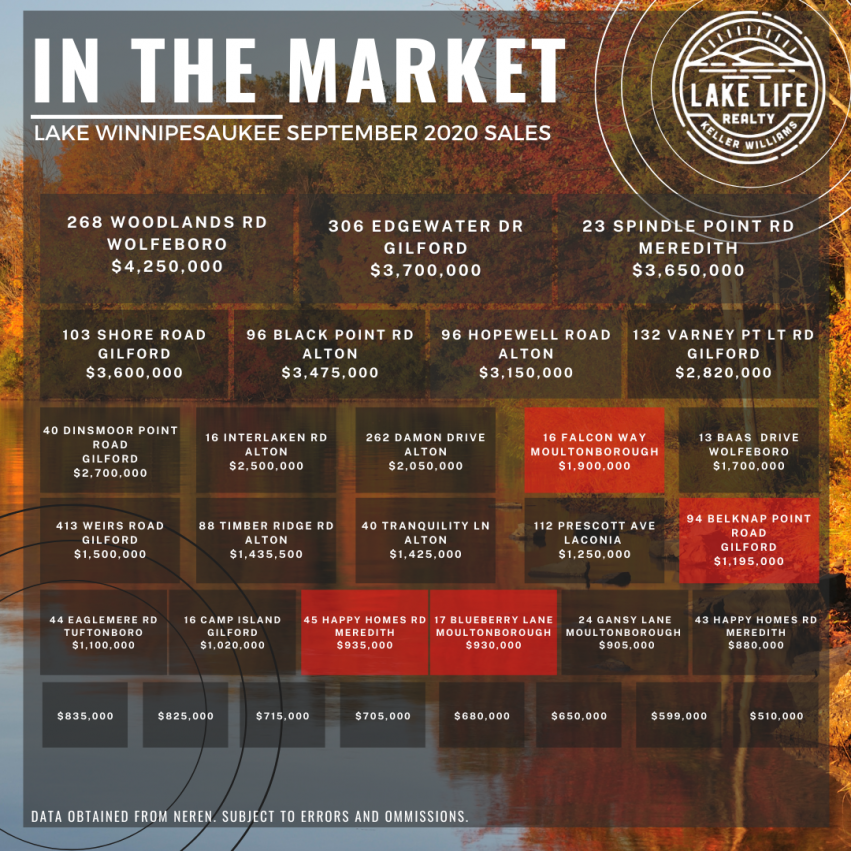 Selling Your Home?
Get your home's value - our custom reports include accurate and up to date information.
Get Home Value