October 2021 Lake Winnipesaukee Report
2020 vs 2021
In 2020- 31 privately owned waterfront Lake Winnipesaukee properties sold in September. September 2021, just 18 properties sold. The inventory coming on this year is even lower than last year where only 14 properties were listed last month on the lake and last year we had 23 come on the market in the same month. So more is selling than coming on the market. The prices also reflect an uptick since last year which already was booming. This year the average sold price was $372,807 higher than last years.
Of these 18 properties only 3 were on the market longer than 30 days with an average DOM of 21 and a median of just 5 days. FIVE of the 18 that sold last month were island properties.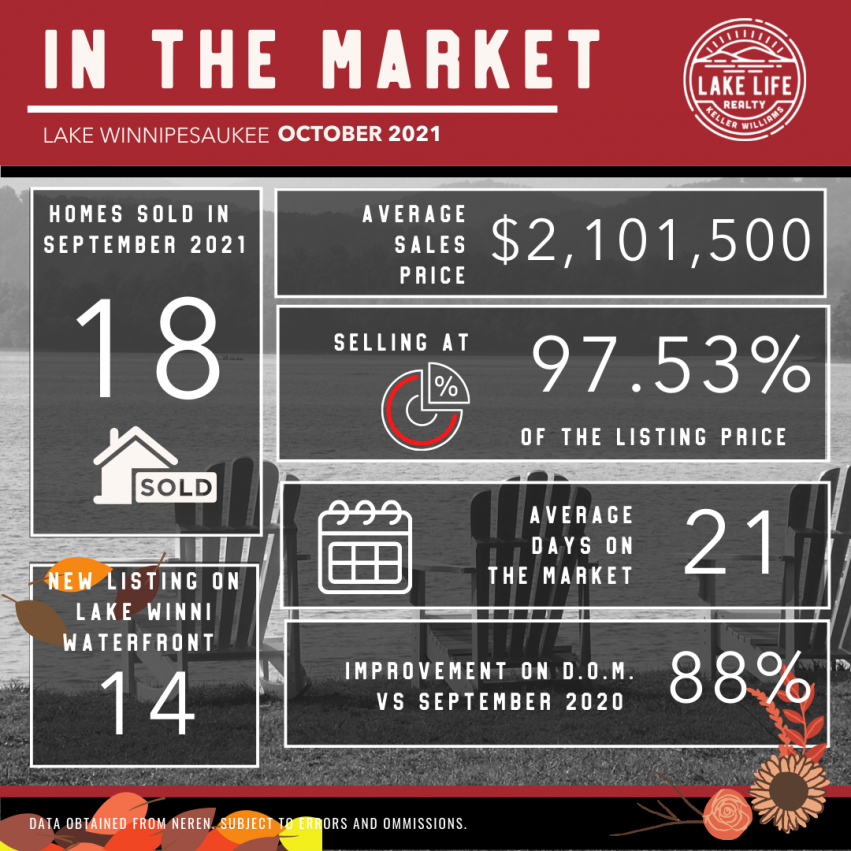 A record sale
In the town of Meredith 78 Powers Rd in Meredith was under contract in just 21 days with an asking price of $9,950,000 and sold for $8,500,000. It had previously sold in Oct of 2017 for $4M and at that time did not include the 40x60 yankee barn.
75 Norway Point Rd in Moultonborough closed for $300k over asking and had 5 or more offers submitted. The interesting piece is that it was advertised in Homes & Land magazine weeks prior to its MLS launch date (which is not allowed legally per the state real estate commission) of which we saw in the magazine, (not our listing) but at the time did not have a buyer in the works. It was shown to some parties during that time, but no offers until its public launching on MLS. Some buyers could have scooped it up possibly earlier before the MLS launch date. So two things to note on this 1.) work with a buyers agent who is ALWAYS looking EVERYWHERE for on-market and off-market opportunities on your behalf 2.) List on the public MLS to get the most eyes on it in a market like this so you get a bidding war to get top dollar.
Want to see an interesting comparison? Click HERE to see what you could have purchased in Moultonborough neighboring the Kona Mansion to one side in June of 2017 for around $2.5M. HERE is what you could have purchased for almost the same price in 2021 on the other side of the Mansion property. An amazing difference of two different properties just 1 property in between them location wise for almost the same price 4 years later. Any guesses on what the 2017 would list for in todays market?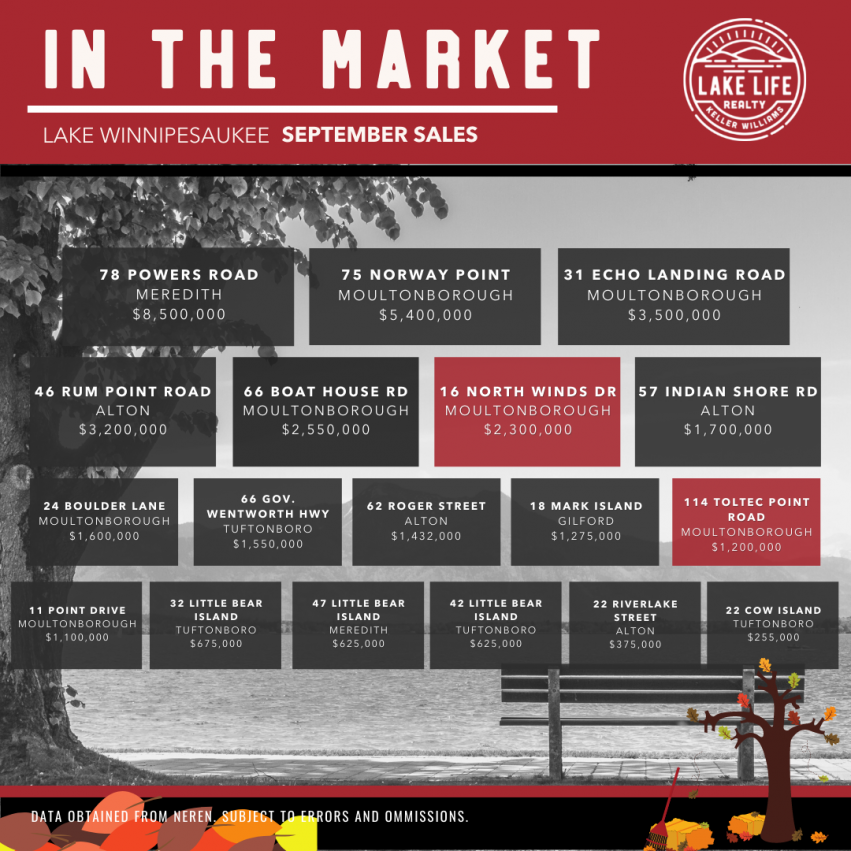 Selling Your Home?
Get your home's value - our custom reports include accurate and up to date information.
Get Home Value