September 2021 Lake Winnipesaukee Report
The average Lake Winnipesaukee
single-family waterfront home sold last month over asking! 18 properties in total closed last month and 24 came to the market! Some build up on inventory then but now pending there are 25 properties and 15 active on the lake! (6 of these active properties are island homes and a 7th (Parsons Point) - might as well be considered that since it is not accessible by car even though it is not an island.) Parsons Point is a landlocked property in Moultonborough where for years family would go on foot to their property on the point, recently the parcel they would walk over sold and they are no longer given this privilege so the only option to go to this property is by boat.
There is still a major lack of inventory with four of those available properties $6M or more for an asking price. The newest most expensive listing just hit the market this week that is currently a commercial use property - Sandy Point in Alton. It could be used as a residential property or continued to be used as it has been for generations OR take on new permitted commercial use, all with a price tag of $12,500,000.
Of the 18 properties five were island properties. One was the opportunity to own your very own island in Alton! 2 Woodsmans Cove Island closed for $450k which was $75k over asking with just 5 days on the market.
A current head scratcher is 2 Mason Rd in Tuftonboro. It did go under contract shortly after coming to the market and came back on shortly thereafter and now is still active on the market. This property sold in 2018 for $850k. Having seen it then, it is now on the market with some small renovations for $2.2M.....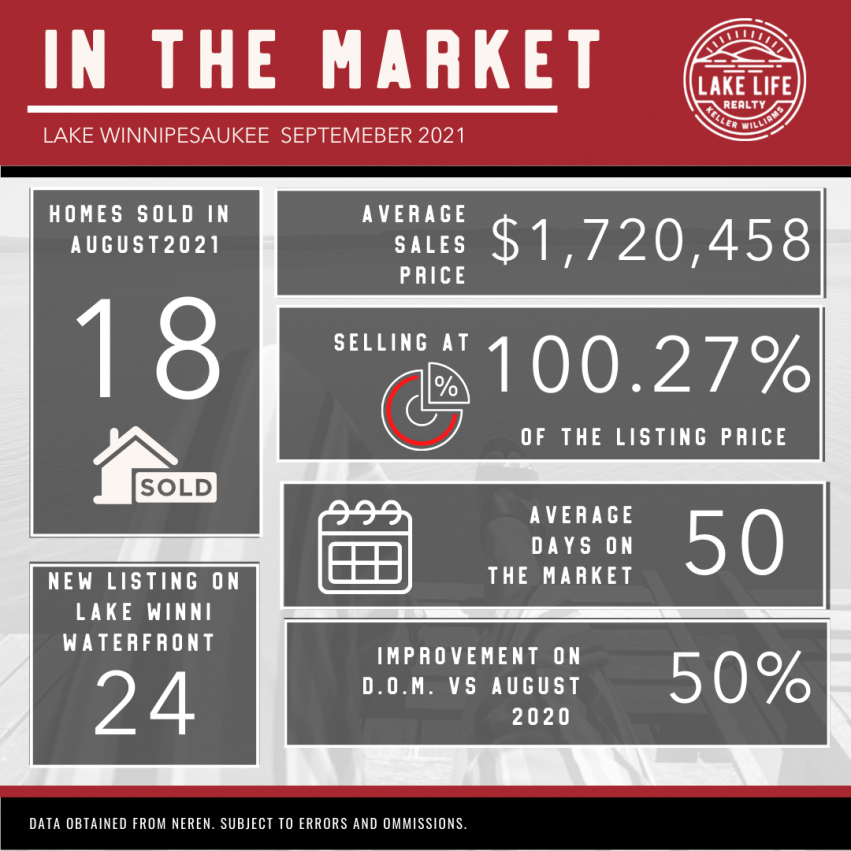 Want to sell?
We are very fortunate and excited to have been a part of 5 of the 18 properties that sold on the Lake last month and all happened to be in Moultonborough! One of these, 15 Clearwater Point in Moultonborough was a "meant to be" story. We have been working for a couple years with clients of ours who used to come up to the lake to partake in fishing tournaments. They have been very patient and knew exactly what they wanted. When they saw this property via facetime (because things move so quickly) they made an offer. It wasn't accepted. Shortly after the sellers accepted an offer the accepted offer #1 backed on, changed their mind for another opportunity. Offer #2 was then accepted (still not ours) and something unfortunate happened in the family and they too had to back out. So offer #3 our offer was accepted a week after the property had gone under contract! The first time they saw it was for a visit weeks later, not contingent on them seeing it, facetime was it!
We see more of these situations of site unseen offers and yes, we still are seeing multiple offers and backup offers. The 2 properties bringing the days on market number up was an island property on the market for 676 days, an on and off again for years Governors Island yellow victorian house for 78 days. Otherwise all other 16 properties were under contract in 14 days or less! 3 properties were sold off market so they reflect a 0 days on market. Two of these 3 were our transactions of which the client was not keen on the public knowing they were for sale and had a make me move number of which we were able to find the buyer for at those prices! Message us to find out how we do this!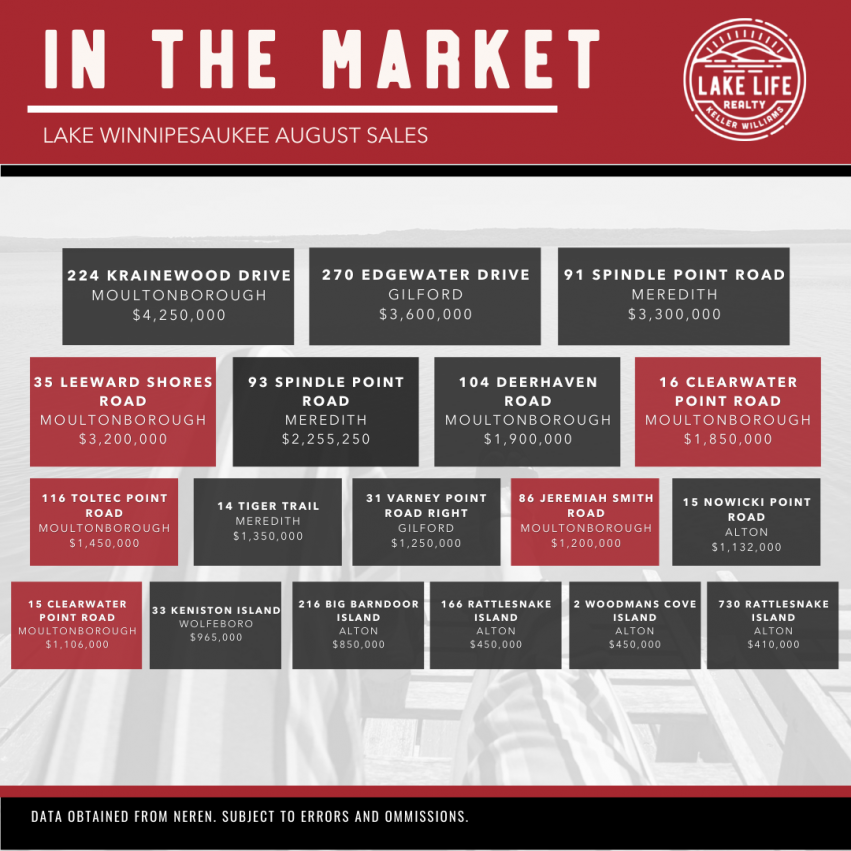 Selling Your Home?
Get your home's value - our custom reports include accurate and up to date information.
Get Home Value